You are here
Back to top
China and Hong Kong drivers of Australian Citrus Exports
November 26, 2015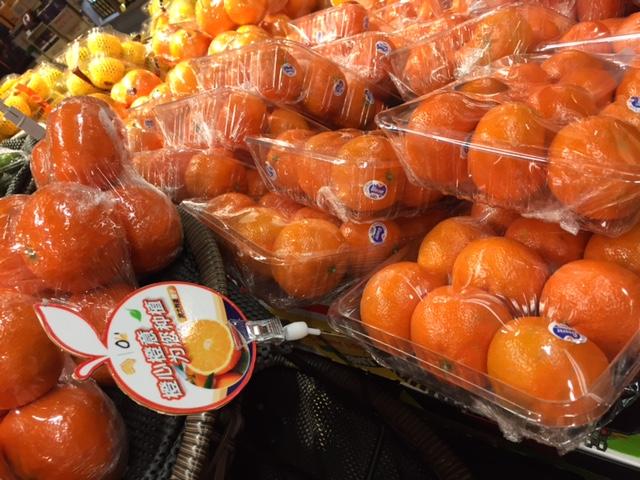 The figures are in for Australian citrus fruit exports between January and September of this year and the numbers paint a rosey picture, with China and Hong Kong accounting for the lion's share of Australia's 2015 orange and mandarin pie.
In all, Australian citrus exports are up 28 percent to 161,678 tonnes on last year's figures, creating a combined value of AU $232.34 million (US $168.79) over the period ending in September 2015. In particular, exports of mandarins have risen exponentially compared with the same period last year, up by 54 percent. China remains the largest export market for Australian mandarins, and this position has been consolidated by a rise of 69 percent on last season figures to 7,839 tonnes.
The role of China and Hong Kong in driving volume growth cannot be understated. Together these two markets accounted for almost one third of all of Australia's citrus fruit exports, with Hong Kong importing 29,551 tonnes and China 26,758 tonnes, up 18.3 percent and 16.6 percent respectively on last year. This is in stark contrast with Australia's third largest citrus fruit market, Japan, which while consuming 23,811 tonnes, only increased imports by 4 percent.
Driving this general surge was a huge rise in orange exports to the two Asian markets, with China importing 18,878 tonnes and Hong Kong 26,259 tonnes, a leap of 47 percent on the same period last year. The significance of these numbers becomes apparent when one considers that oranges account for 71 percent of all of Australia's citrus fruit exports, for a total value of AU $149,4 million (US $108,43).
Finally, regarding other citrus fruits, exports of these have also experienced a substantial increase of 63 percent, to 3302 tonnes.
Upcoming Events

September 06, 2023

to

September 08, 2023
October 19, 2023

to

October 21, 2023
Featured Produce
Produce Marketplace
Elangeni Food Group

·

South Africa

Universal Capital Gr

·

Ecuador

AGRI GATEX LIMITED

·

Africa
Joshua Lim

·

Malaysia

City fresh fruit co.

·

Thailand

Chun lin orchard-Sel

·

Taiwan nan
China Market Access List