You are here
Back to top
China's Growing Appetite for Fresh Prune Plums
May 02, 2018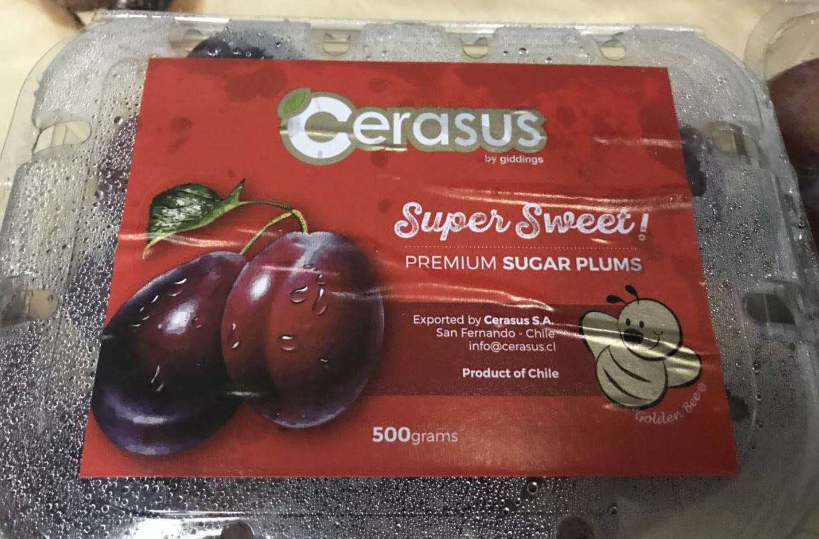 In many parts of the world, prune plums are generally dried or made into prune juice for consumption. However, fresh prune plums, the egg-shaped variety of plum which is both sweeter and drier than traditional plums, have become increasingly popular in China over the past several years. 
Chile, the largest exporter of plums globally, enjoys the biggest market share in China's imported plum market and its exports of fresh prune plums to China have also enjoyed a period of sustained growth in recent years. For a first-hand account of the market performance of Chilean fresh prune plums in China, Produce Report interviewed Mr. Hermann Mecklenburg, China Business Development Manager of Giddings Fruit, an internationally-oriented fruit company based in Chile.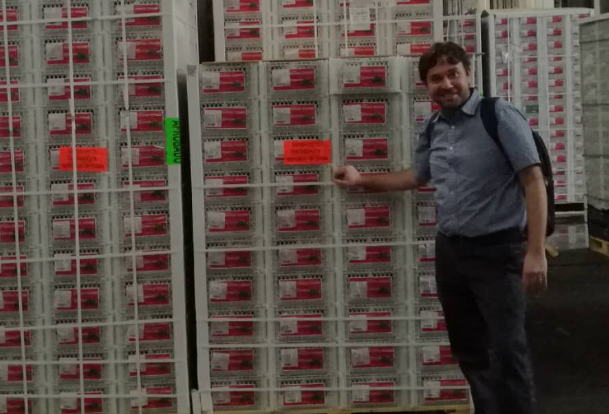 ▲ Mr. Hermann Mecklenburg
Fresh prune plums, also called sugar plums in Chile, are available from late February to mid-April. According to Mr. Mecklenburg, the export volume of Chilean sugar plums to China was around 5,000 tons in 2017, with this figure rocketing to around 12,000 tons for the 2018 season. "What is really interesting is that almost all sugar plums exported from Chile are exported to China, including those from our own company," he told Produce Report, continuing that, "In the last five seasons, our company has increased its export volume of this fruit from just approximately 60,000 boxes to 140,000 boxes, with each box weighing 9 kg."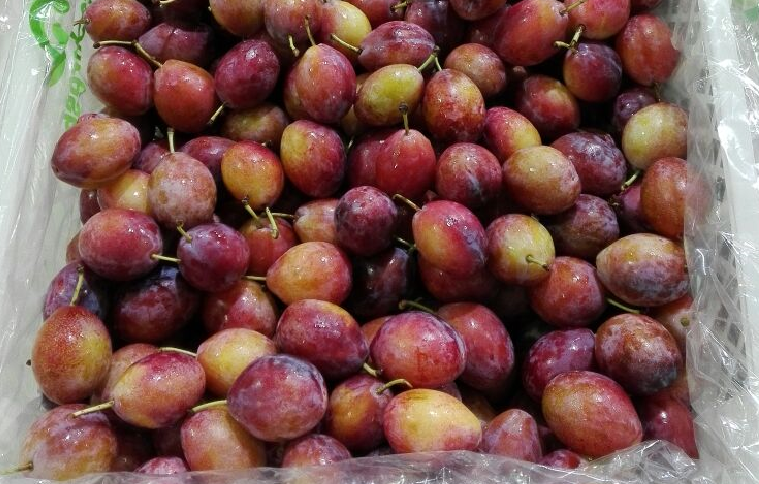 ▲ Chilean sugar plums
Mr. Mecklenburg attributed China's newfound appetite for fresh prune plums to two major factors. Firstly, larger plums are more sought-after in other markets around the world, as prune plums are considered suitable for consumption dried. However, Chinese consumers are accustomed to eating prune plums fresh. Secondly, they are sweet in flavor, medium-sized, and possess numerous health benefits, leading them to become an ideal snack food.
▲ Cerasus
Giddings Fruit distributes sugar plums under its "Cerasus" brand label (also known as "Little Bee" in China due to the cute bee featured on the product label) through a number of channels in China, including large-scale wholesale markets in Guangzhou and Shanghai, nationwide fruit chain stores like Pagoda and Xianfeng, and new O2O produce retailers like HEMA Fresh. Mr. Mecklenburg also shared with Produce Report some advice on how to market Chilean sugar plums in China: "Quality is and will always be the key to the fruit industry. The balance between the flavor, firmness, and color of sugar plums really matters in the China market. For this reason, the principle variety we have chosen for the market is D'Agen, which is a wonderfully-fresh, purple-skinned plum with a juicy yellow flesh, sweet taste, and firm texture. Furthermore, our sales growth in China is inseparable from the long-term business relationships we have developed with our Chinese partners."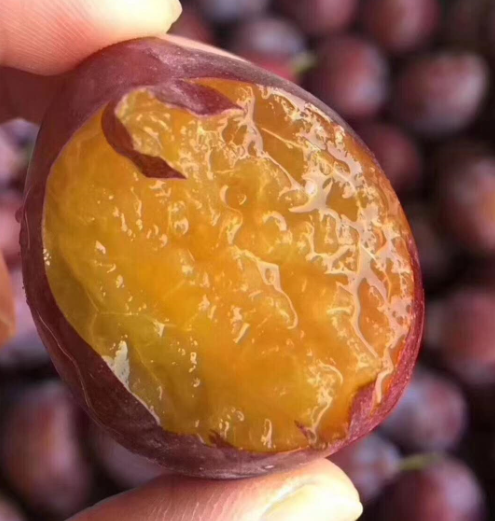 ▲ Juicy yellow flesh
To gain a retail perspective, Produce Report also reached out to Pagoda, the largest independent fruit chain in the world. The fruit giant confirmed that fresh prune plums from Chile are performing well across all its stores in China and went on to state that they are even more competitive when cost performance is concerned.
 
Image source: Giddings Fruit
Featured Produce
Produce Marketplace
Elangeni Food Group

·

South Africa

Universal Capital Gr

·

Ecuador

AGRI GATEX LIMITED

·

Africa
Joshua Lim

·

Malaysia

City fresh fruit co.

·

Thailand

Chun lin orchard-Sel

·

Taiwan nan
China Market Access List