You are here
Back to top
ASOEX Optimistic over Chilean Fruit Exports to China
January 31, 2016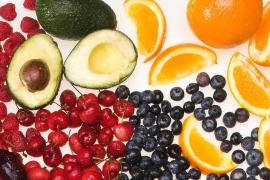 Image source: Pixabay
Produce Report recently had the opportunity to interview Ronald Bown Fernández, President of the Fruit Exporters Association of Chile (ASOEX). Mr. Bown Fernández visited China with Carlos Furche, the Chilean Minister of Agriculture, to sign protocols to allow the import of Chilean produce into China and resolve outstanding issues for the optimum shipping methods. Afterwards, they will continue to South Korea to oversee the start of the distribution of Chilean cherries there.
According to data from the Chilean Fresh Fruit Association, the main exports from Chile to mainland China in the 2014–2015 season were grapes (38%) and cherries (33%), alongside smaller volumes of stone fruit (12%), apples (9%), kiwi fruit (5%), and blueberries (3%). Over 250,000 tons of fruit were exported from Chile to China in the same season, which represented a growth of 39% over the previous season and constituted 57% of Chile's total fruit exports to the Far East. The key import cities included Hong Kong (113,221 tons, 45%), Shanghai (70,967 tons, 28%), and Shenzhen (37,910 tons, 15%).
Mr. Bown Fernández recognizes the importance of the Chinese market and pointed out that it constitutes over 50% of the total Asian market for Chilean fruit. In particular, China is the primary consumer worldwide for Chilean cherries and imported 81,746 tons in the 2014–2015 season, accounting for 96% of Chile's cherry exports to the Far East and 79% of those worldwide. This represented a massive growth of 75% over the previous season and 141% over 2012–2013.
For the 2015–2016 season, 71,575 tons of Chilean cherries have already reached China. The vast majority of these (98%) entered mainland China rather than Hong Kong, encouraged by the China–Chile Free Trade Agreement. Mr. Bown Fernández expects this cherry season to be at least as successful as the previous one, despite concerns over excessive rainfall at the start of the season. In fact, one of the motivations behind the current visit to China was to engage in further promotional activities for Chilean cherries, as ASOEX is still investigating the potential of the Chinese market and its capacity for continued growth in this area.
Blueberries represent another emerging opportunity for Chilean fruit in China. While the bulk of Chilean blueberries from the 2014–2015 season were exported to North America (61,453 tons, 67%), China received 74% (6,937 tons) of those exported to the Far East (9,419 tons, 10% of worldwide total). This represented a growth of 53% over the previous season. For the 2015–2016 season, 4,402 tons of Chilean blueberries have already been exported to China. As with the cherries, the proportion of these imported into mainland China as opposed to Hong Kong has also been steadily increasing over the last several years, reaching 90% (3,977 tons) in the current season.
Mr. Bown Fernández also envisages a lot of potential in China for Chilean nectarines and grapes. He expects to see the former arrive in China at the start of 2017, with a total expected volume of 800,000 boxes for next season. Previous market research has shown that Chinese consumers appreciate white-flesh and yellow-flesh nectarines. Shipments are expected to begin by air, followed up later by sea shipments. Furthermore, he expects to see the introduction of Chilean pears and citrus to China in future seasons after analyzing their potential on the Chinese market.
ASOEX (Asociación de Exportadores de Frutas de Chile AG) was founded in 1935 as a private, non-profit organization to serve the interests of Chilean fruit growers, exporters, and workers. It currently represents 96% of the fresh fruit exported from Chile and over 350 fruit producers/exporters via its various programs. ASOEX performs a number of roles in the Chilean fruit industry, including ensuring high quality and phytosanitary standards and promoting Chilean fruit at the international level.
Upcoming Events
October 19, 2023

to

October 21, 2023
Produce Marketplace
Elangeni Food Group

·

South Africa

Universal Capital Gr

·

Ecuador

AGRI GATEX LIMITED

·

Africa
Joshua Lim

·

Malaysia

City fresh fruit co.

·

Thailand

Chun lin orchard-Sel

·

Taiwan nan
China Market Access List