You are here
Back to top
American Cherry Plum Hybrids Build a Bright Future in China
July 10, 2017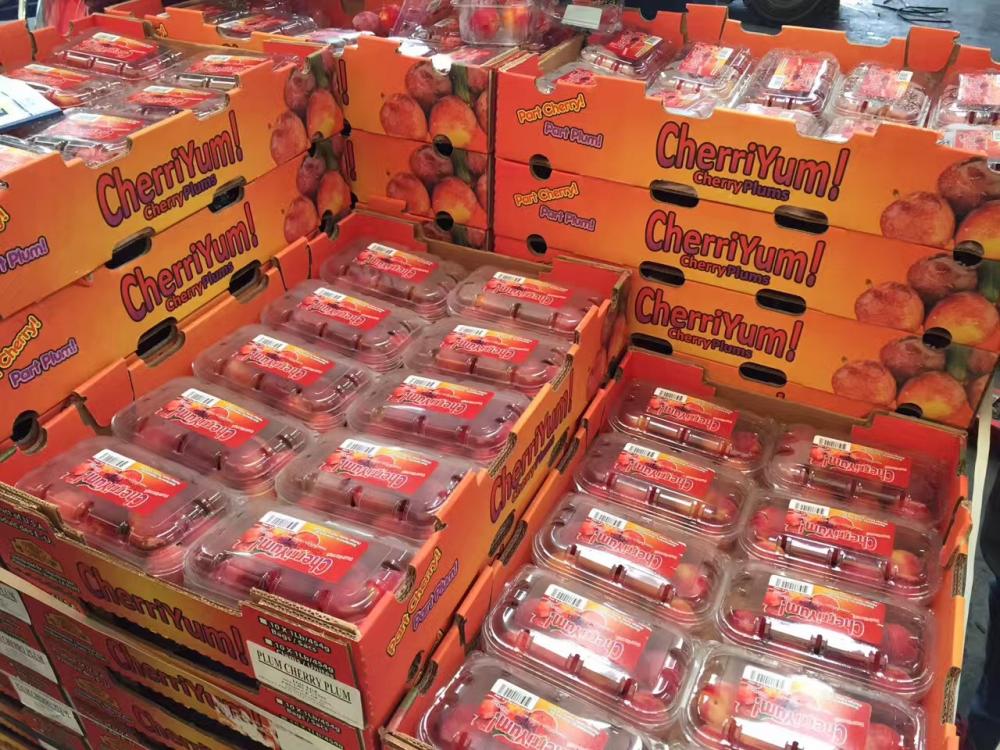 Given cherries recent domination of the China fruit market, promoting cherry-related products has become a sound strategy: if the product is similar to cherries, it is bound to garner extensive attention. This is especially true for fruit which combine their own, product-specific strengths with the high sugar content and current popularity of cherries. One such fruit which accomplishes this well is the cherry plum.
The cherry plum has already been in China for many years and has brisk sales. Cherriyum and Sweet Pixie are the two leading cherry plum varieties in the Chinese market and both of them take great pride in their cherry roots.
Cherriyum was first imported into China at least five years ago, if not earlier. Smaller than the average plum, this variety has an intensely sweet flavor and golden flesh, which is both crispy and juicy.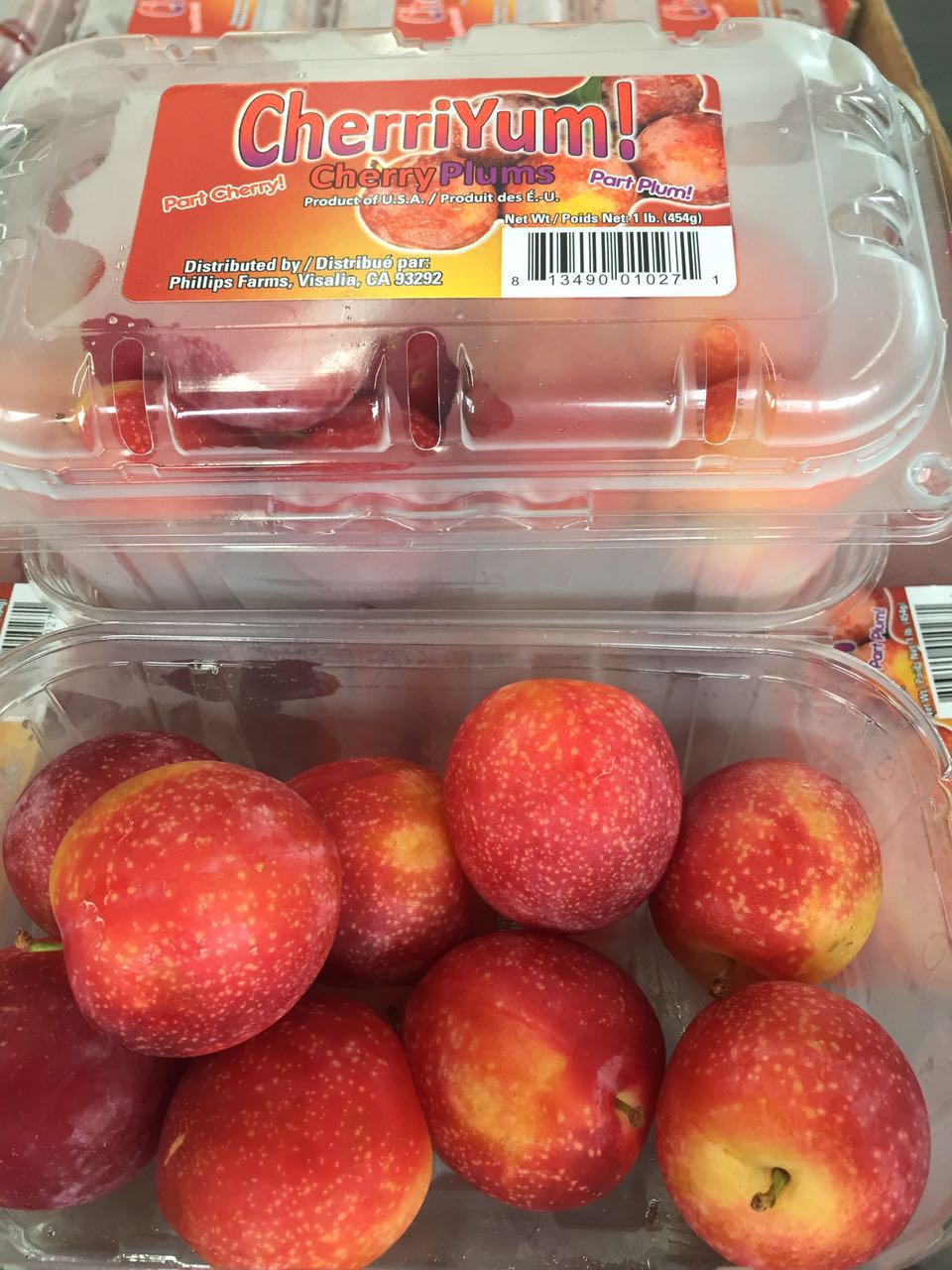 Andy Wang, general manager of Shanghai Riverstone Fruits Co. Ltd., told Produce Report that his company has been involved with Cherriyum since 2013. Mr. Wang noted that he was very pleased that the fruit had gone into mass production for this season, as this made it possible for his company to import over 3,000 boxes via air shipments this year, compared to the only 130 boxes they imported in 2013. As for Cherriyum's sales performance, Mr. Wang remarked that this novel hybrid stands out among all fruit of its kind in China and that this was why he was willing to take a risk in order to see imports triple in 2017 compared to 2016. Mr. Wang presented a clear vision for Cherriyum's future development in China: he believed that in the years to come Cherriyum's main sales targets would remain high-end consumers while upscale supermarkets, wholesalers, and WeChat fruit traders would be the major distribution channels.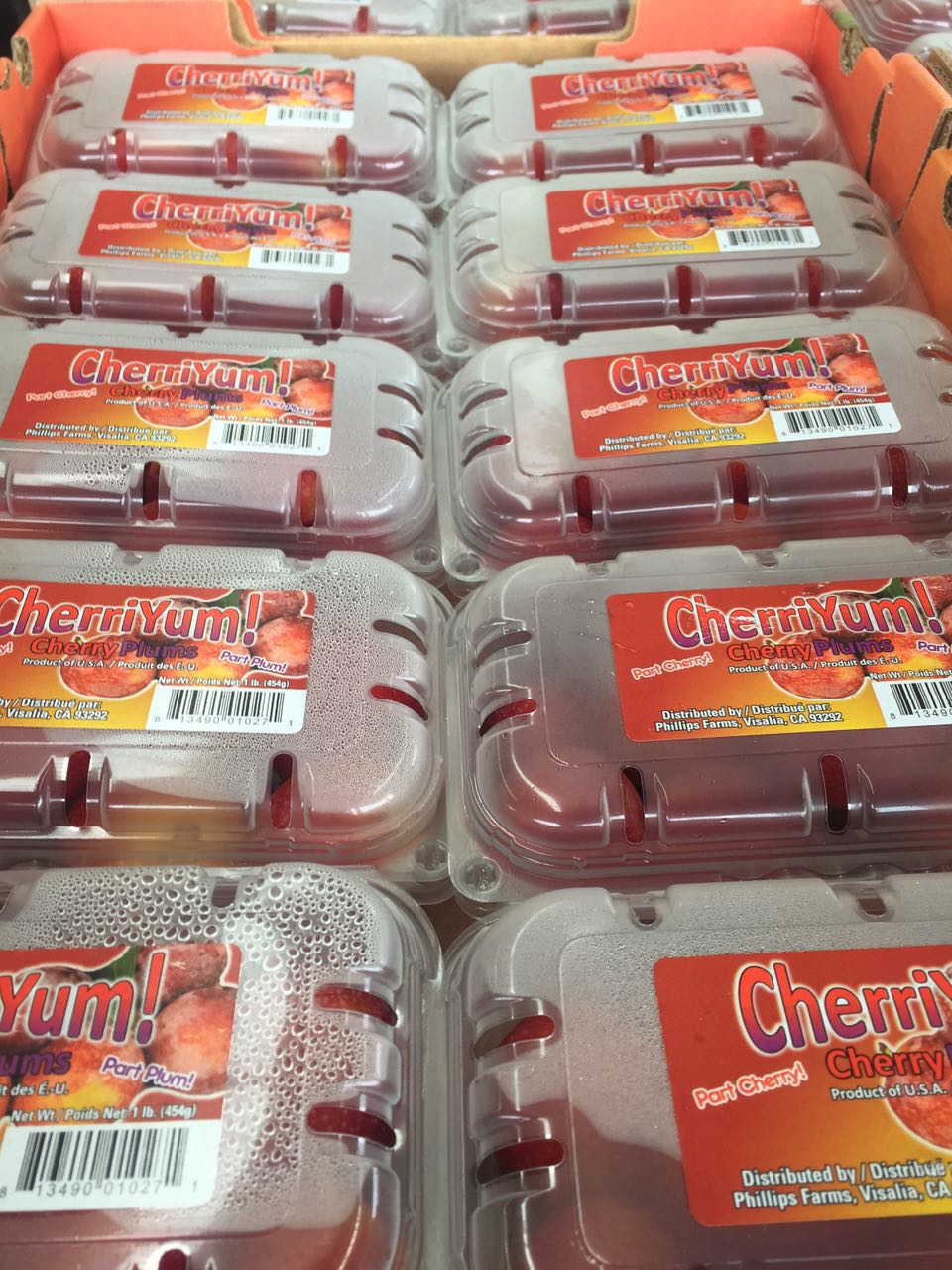 The Sweet Pixie variety of cherry plums was created by Zaiger's Genetics of Modesto, California, the inventors of hundreds of stone fruit breeds and varieties including the celebrated plum-apricot hybrid Pluot, and has been grown and marketed by Warmerdam Packing in Hanford, California. The fruit resembles a tiny, reddish plum with yellow-amber flesh and boasts high sugar content and a very small seed.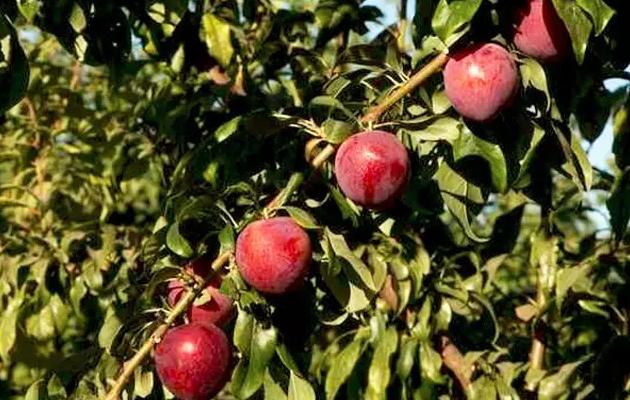 Pagoda, the largest independent fresh produce chain in the world, has been Sweet Pixie's exclusive dealer in China this year. A representative from Pagoda told Produce Report that when Sweet Pixie made its general market debut in 2012, the company had the foresight to instantly introduce it into China the very same year, and that they received positive market feedback for the fruit. Due to limited supply, there are only roughly 2,000 Sweet Pixie cherry plums available in each district for this season.
Image sources: Shanghai Riverstone Fruits & Pagoda
Featured Produce
Produce Marketplace
AMEII VIETNAM JSC

·

Vietnam

Global Fresh Fruit C

·

Vietnam

CAO THANH PHAT IMPOR

·

Vietnam
Trading company Appl

·

Russia, Ki

Chun lin orchard-Sel

·

Taiwan nan

Taste Charming Food

·

Hong Kong
Upcoming Events
September 05, 2018

to

September 07, 2018
October 18, 2018

to

October 20, 2018

November 16, 2018

to

November 18, 2018