You are here
Back to top
Yonghui: Global Origin Sourcing a Core Development Strategy
May 29, 2018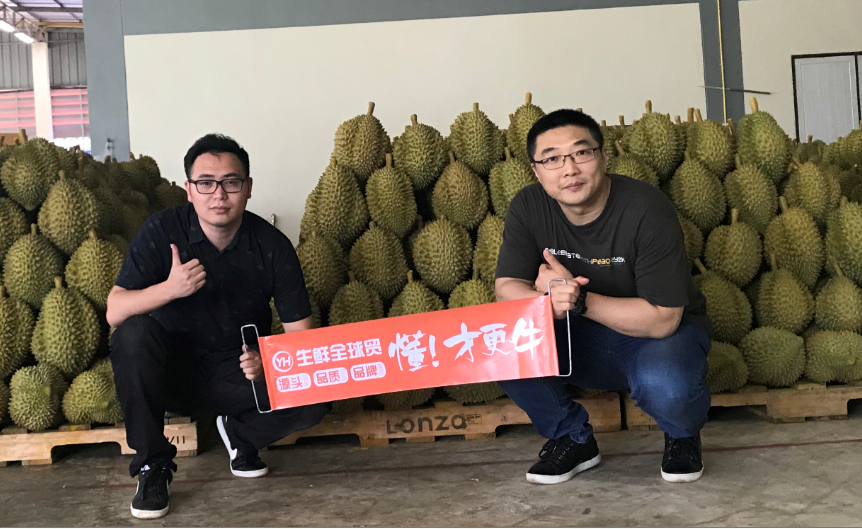 As Thai durians continue to gain in popularity throughout China, an increasing number of Chinese fresh produce companies have set their sights on Thailand. A retail chain giant synonymous with quality fresh products, Yonghui Superstores has specific standards and high expectations for the products it procures. Recently, Fresh Produce Global Sourcing (FPGS), a subsidiary of Yonghui, wrapped up a visit to Thailand for the first-hand origin procurement of various varieties of fruit.
Founded 18 years ago, Yonghui was one of the first companies to introduce fresh products into supermarkets in Mainland China. As one of China's top 500 enterprises, Yonghui now boasts roughly 600 supermarket outlets and well-known supermarket sub-brands such as "YH" and "Super Species" across China. It's subsidiary FPGS was established in 2013 and is responsible for global sourcing of fresh products and developing supply chains for Yonghui's self-owned brands. It is also committed to offering Chinese consumers premium food both domestically and from abroad. The founding of FPGS is in itself a milestone and indicates that Yonghui's fresh produce sourcing has entered a new stage of its development. For a first-hand account, Produce Report interviewed Mr. Perry Zheng, a co-partner with FPGS.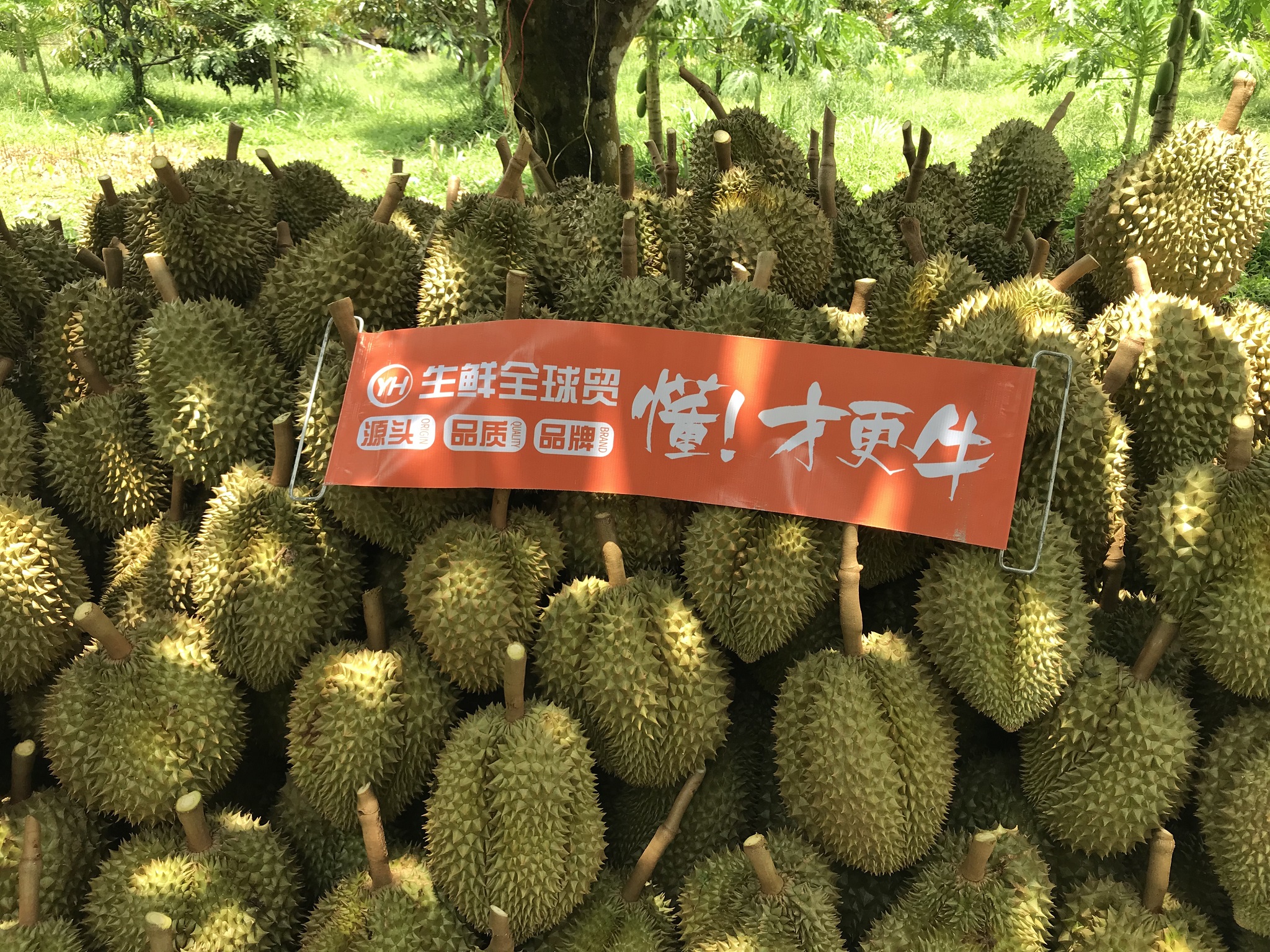 According to Mr. Zheng, the FPGS delegation inspected some orchards, renewed several processing agreements, and held talks with key partners on issues concerning picking and packaging during the trip to Thailand. In terms of fruit varieties, the delegation returned with a number of Thai fruit, including durians, coconuts, longans, mangosteens, rambutans, and long kongs (Laium domesticum). Among these fruit, durians are certainly the most important. To ensure the quality of imported durian is preserved to the greatest degree possible, Yonghui will be fully involved with the import of this fruit to China, from origin sourcing to processing and logistics.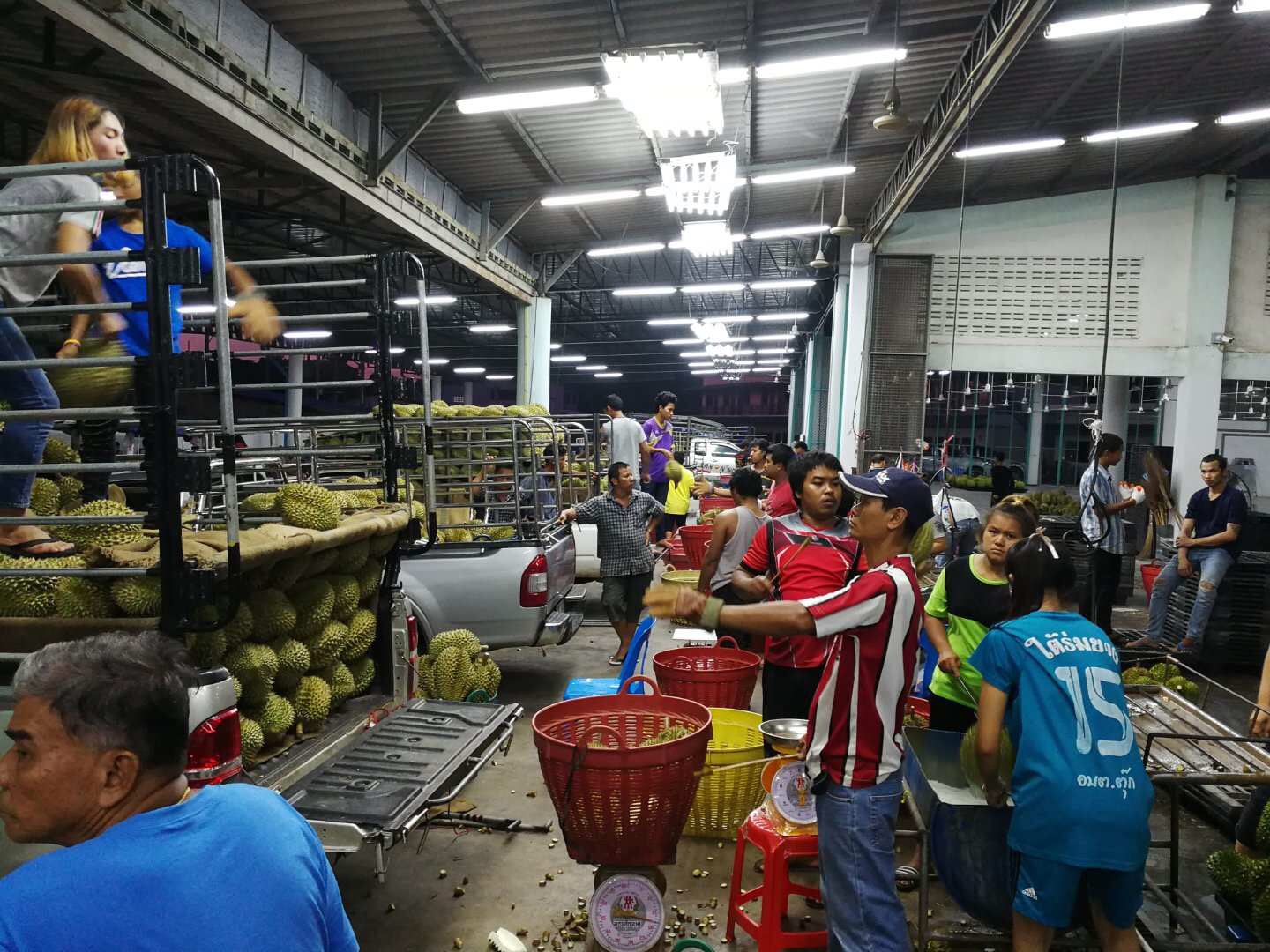 On Yonghui's sourcing strategy, Mr. Zheng revealed to Produce Report that Yonghui's domestic origin sourcing has become a mature business, affording all the benefits associated with such a high level of development. Meanwhile, global sourcing, which is of great strategic importance to Yonghui, has also grown to an exciting point where it can further boost sales growth. These achievements are inseparable from FPGS's contributions, which have fostered sound partnership over recent years with dozens of internationally-renowned produce companies: Zespri, Sunkist, Mr. Apple, Oneonta, Verfrut, Camposol, Vanguard, Mildura Fruit Company, and Hansen Orchards.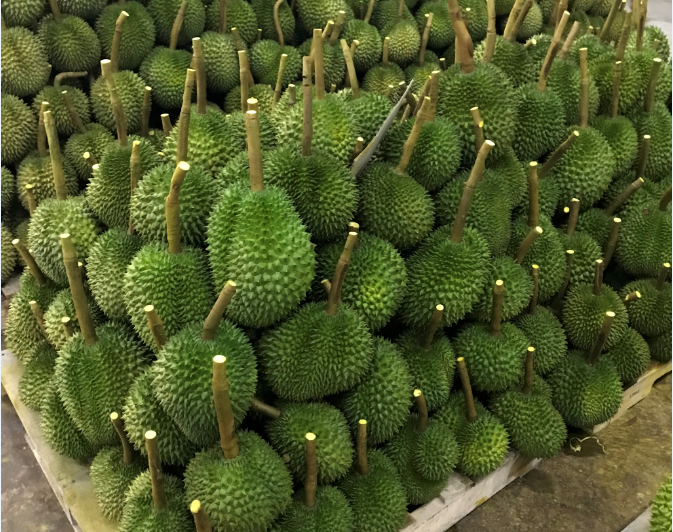 Currently, fruit procured by means of origin sourcing account for 70% of all fruit imported by Yonghui, a huge leap from just 45% three years ago. Yonghui imports many varieties from around the world, such as durians, pitayas, mangosteens, and longans from Southeast Asia, cherries and blueberries from Chile, apples and Zespri kiwifruit from New Zealand, Sunkist oranges from the U.S., citrus from South Africa and Australia, grapes from Peru and Chile, and cherries from New Zealand and Australia. "In addition to these varieties, we will be paying special attention to well-performing fruit such as avocados and seedless red grapes," Mr. Zheng noted. "Moreover, our procurement plan is flexible, which will go hand in hand with national policies, market trends, and Yonghui's own demands and needs."
 
Image source: Yonghui Superstores
Featured Produce
Produce Marketplace
Elangeni Food Group

·

South Africa

Universal Capital Gr

·

Ecuador

AGRI GATEX LIMITED

·

Africa
Joshua Lim

·

Malaysia

City fresh fruit co.

·

Thailand

Chun lin orchard-Sel

·

Taiwan nan
China Market Access List