You are here
Back to top
Wholesale Market Report, Week 21: Red Grapes and Avocados
May 23, 2016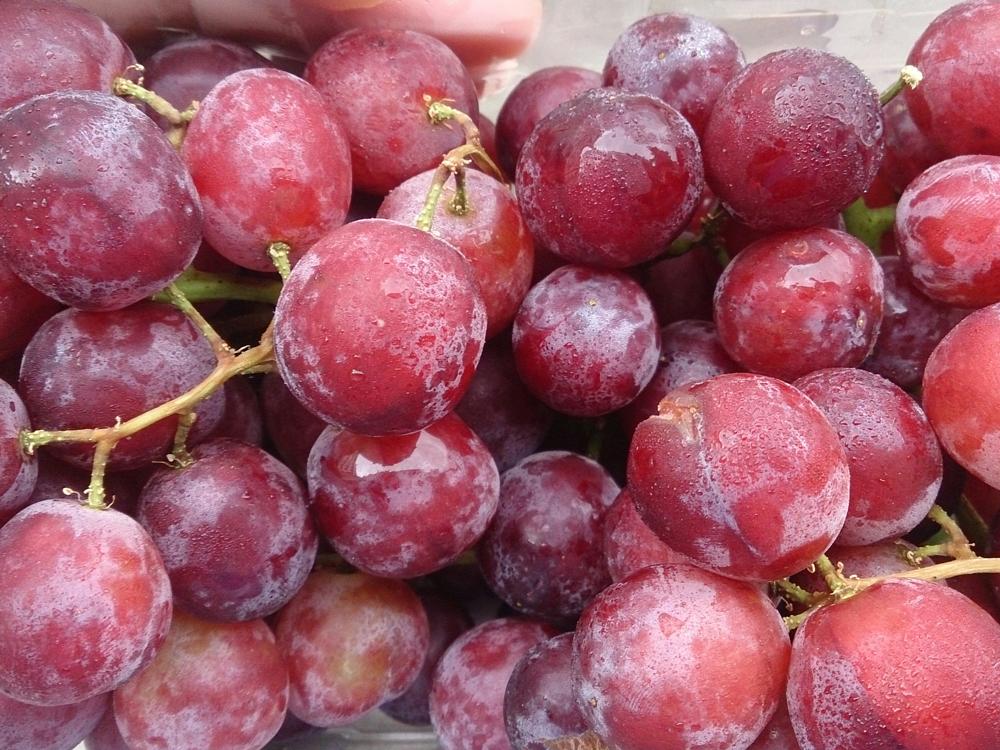 Currently, Guangzhou, Shanghai, Beijing and other major fruit markets are selling large volumes of Chilean red grapes, resulting in high stocks. Prices this week showed a general downward trend, but overall, volatility is low. There is no significant difference in quality of Chilean grapes -- except in small instances where the fruit is in a poor condition and sold for lower prices. Generally, average prices are based on the size of the grapes, with larger types commanding higher prices.
Newly arrived Australian red grapes are of high quality and prices remain stable. Australian grapes in the markets now are seedless and firm, with a deep ruby color and a high level of sweetness. Becuase of the general quality, selling prices are relatively high. However, some Australian seedless grapes are pale, of non-uniform size, soft and have a slightly bitter taste. Accordingly, these are selling at much lower prices.
There were recent market fluctuations in the price of avocados, with asking prices generally on the decline. More Peruvian avocados are expected to arrive next week, possibly sending average prices below RMB 200 per box. Sales of Mexican avocados remain high, and each day one full shipping container sells out. Inventories of this avocado variety are adequate, and prices remain very stable. The Chinese market for avocados is growing as demand increases, a trend that is expected to continue.
Average prices from 17 markets currently selling grapes:          
Australia seedless red grapes: RMB 200-230 per 9.8kg box (average quality)          
Australia seedless red grapes: RMB 250-270 per 9.8kg box (high quality)          
Red Chilean grapes: RMB 120-165 per 8.6kg box (XL variety)          
Red Chilean grapes: RMB 130-170 per 8.6kg box (XXL variety)          
Red Chilean grapes: RMB 140-175 per 8.6kg box (J variety)          
Average prices from seven markets currently selling avocados:          
Avocados: RMB 230-240 per 6kg (30 count) box (high quality)         
Avocado: RMB 180-220 per 6kg (30 count) box (average quality)
Upcoming Events
October 19, 2023

to

October 21, 2023
Produce Marketplace
Elangeni Food Group

·

South Africa

Universal Capital Gr

·

Ecuador

AGRI GATEX LIMITED

·

Africa
Joshua Lim

·

Malaysia

City fresh fruit co.

·

Thailand

Chun lin orchard-Sel

·

Taiwan nan
China Market Access List