You are here
Back to top
South Africa's First Citrus Reefer Vessel to China Makes History
May 20, 2019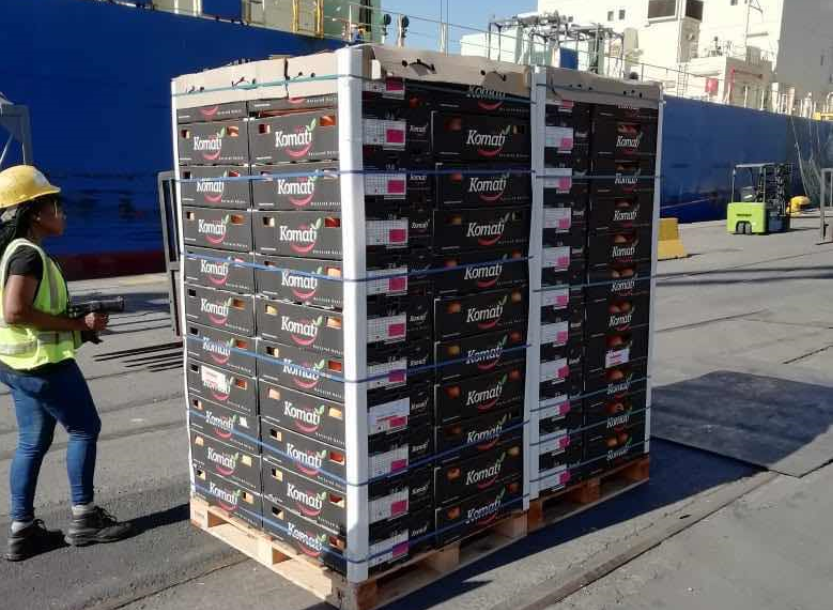 The South African citrus industry celebrated another significant milestone when the country's first-ever citrus reefer vessel destined to China, Baltic Summer, completed loading and set out from Durban in early May. Making this shipment even more historic is the fact that it is South Africa's first break bulk citrus shipment to China as well, which is co-loaded with fruit destined for Japan. 
It was reported that there are 5,200 pallets of grapefruit on the ship, of which 4,600 pallets are intended for Japan and the rest reserved for China. Since the period of cold treatment required by Japan is much shorter, Osaka and Tokyo will be the vessel's first ports of call and the Baltic Summer will sail into Shanghai once China's 24-day cold treatment is completed during transit.
The original protocol, which came into effect in 2004 and granted Chinese market access to South African citrus, stipulated that shipments could only be completed via containers. In 2015, South Africa requested a second option for shipping: by either specialized reefer vessels or break bulk. Thanks to the joint efforts of the two countries, this request was approved in 2018. Equally important, the amended protocol subsequently also gave the green light to co-loading of shipments to China with consignments to other countries, as long as they are kept in separate compartments.
According to the Citrus Growers' Association (CGA), Maydon Wharf Fruit Terminals and Fresh Produce Terminals are the two facilities for reefer vessel loading, both of which can be easily accessed without the need to deal with the notorious traffic congestion on the Bayhead road to the container terminals. Reefer vessels have now already started to become a common method of shipping South African citrus to Japan and the United States.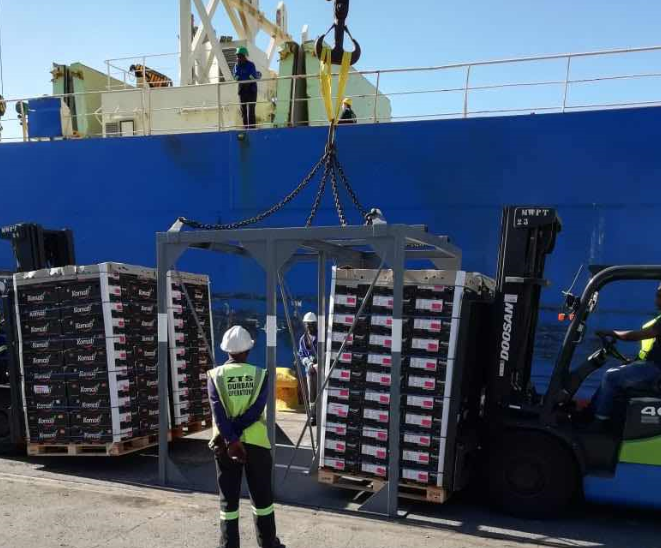 Shanghai Oheng Import & Export Co. Ltd. has extensive expertise in dealing with reefer vessels to China and was entrusted by Zespri and the Chilean fruit industry to manage customs clearance and logistics for their reefer vessels. Kurt Huang, general manager at Shanghai Oheng, told Produce Report in an interview that the greatest strength of the reefer vessel lies in the three ways it is superior to normal containerized shipping. Firstly, reefer vessels provide much better temperature and humidity conditions. Technicians onboard can take better care of the fruit in transit and avoid chilling injury in the produce. Secondly, in terms of sensor probe calibration, employing reefer vessels saves much in the way of time and labor costs. Finally, reefer vessels can sail directly between two ports, cutting down on delivery time dramatically.
As to the future of this mode of shipment, Mr. Huang was very optimistic that it would be rolled out very soon and change the way South African citrus arrives in China. However, he also pointed out that as the volume to China is enough to fill a whole reefer vessel, there would be no other port stops, which could cause transit times to be much shorter than the 24-day period required for cold treatment.
For the South African perspective, Produce Report also reached out to Pieter De Waart, general manager of Origin Direct Asia (ODA), who is the importer for this shipment. As an affiliated company of Origin Fruit Group, ODA has operated an office in Shanghai since 2008 and has been always committed to sending premium fresh fruit from South Africa to Chinese consumers. Responding to Mr. Huang's point about transit times, Mr. De Waart said that "Since other countries along the route such as Japan, South Korea, Malaysia, Singapore, and Hong Kong are also our overseas markets, we can program very efficiently in relation to the required cold treatment of each country – I do not foresee an issue there." According to Mr. De Waart, reefer vessels have numerous competitive advantages, including facilitating the loading and unloading of pallets, better fruit quality upon arrival, reduced transport times, and ensuring a stable supply of citrus products.
Mr. De Waart also revealed to Produce Report that Baltic Summer is just the first of six reefer vessels to be co-loaded for China this season. Other citrus products including lemons, a fruit particularly sensitive to low temperatures, will also use this mode of transport.
As one of the top ten suppliers of fruit to China, in 2018 South Africa exported 222,498 tons of fresh fruit valued at USD 232.19 million to China, representing a year-on-year increase of 19.08% and 2.37%, respectively. Based on an official forecast made by CGA, South African citrus production is very likely to grow by 25%, or 500,000 tons of additional fruit, over the next three to five years. Demand for container facilities is expected to exceed supply at that time, which will cause reefer vessels to become a popular and practical alternative to containers. Co-loading is also a sound choice - a full vessel arriving into any market does tend to result in short term oversupply and put pressure on cold storage capacity in the port of discharge, but by co-loading, exporters can supply smaller amounts into the market in a staggered manner.
Image Source: Origin Direct Asia
Featured Produce
Produce Marketplace
Elangeni Food Group

·

South Africa

Universal Capital Gr

·

Ecuador

AGRI GATEX LIMITED

·

Africa
Joshua Lim

·

Malaysia

City fresh fruit co.

·

Thailand

Chun lin orchard-Sel

·

Taiwan nan
China Market Access List