You are here
Back to top
South African grapes to expand in China as production bounces back
December 08, 2018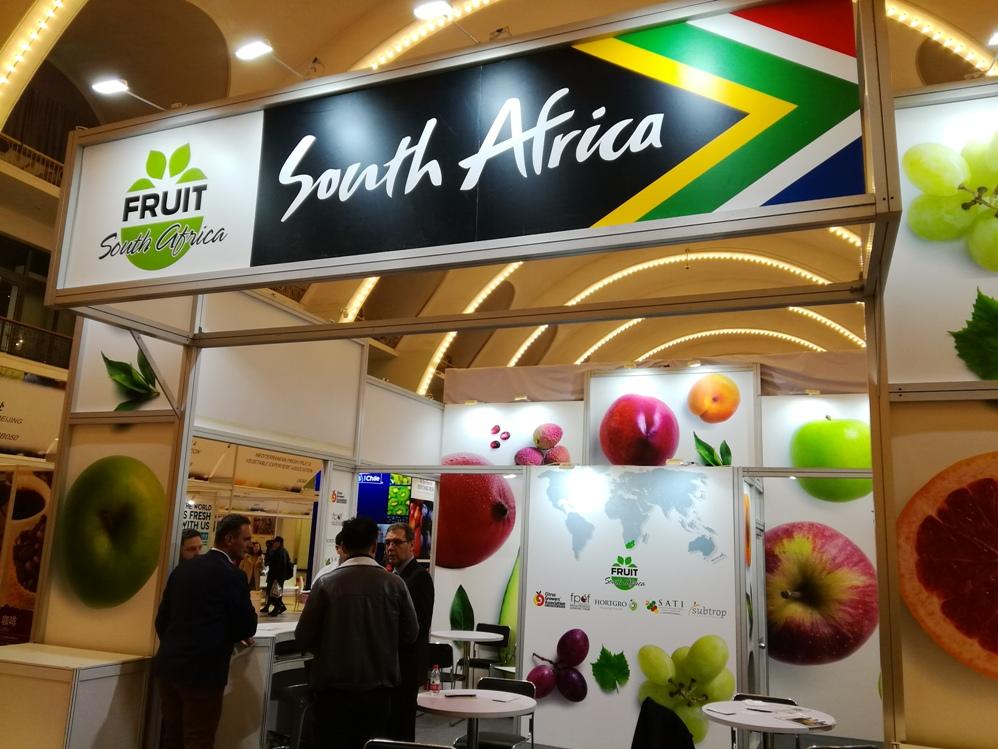 On October 19, the South African Table Grape Industry (SATI) released the first crop estimate for the 2018/2019 season. Production volume for this season's fresh grape crop is predicted to reach 63-70 million cartons with 1.8-13% year-on-year growth. The upper limits of the forecast suggest a new high for production since 2015. Recently, at the 2018 China Fruit & Vegetable Fair in Beijing, Produce Report spoke with SATI CEO Willem Bestbier about the state of South Africa's grape industry.
The growing season for grapes in South Africa lasts from October through March every year. The supply period lasts until May. According to the forecast, the grapes from the Northern Provinces, the earliest harvest in South Africa, are expected to exceed the quality and output of the previous season with an estimated volume of 6.7-7.5 million cartons. Orange River is South Africa's second largest grape production region by planting area. Grape harvesting starts in early November - volume for this region is estimated to reach 18.5-20.5 million cartons. The southern Olifants River production area suffered from drought this season; however, winter rainfall has greatly alleviated effects of the dry spell. Forecasted production for Olifants River is 3.5-4.1 million cartons. Production in Hex River and Berg River - the first and third largest grape production areas in South Africa - is predicted to achieve 20.9-23 million cartons and 13.6-15.0 million tons respectively.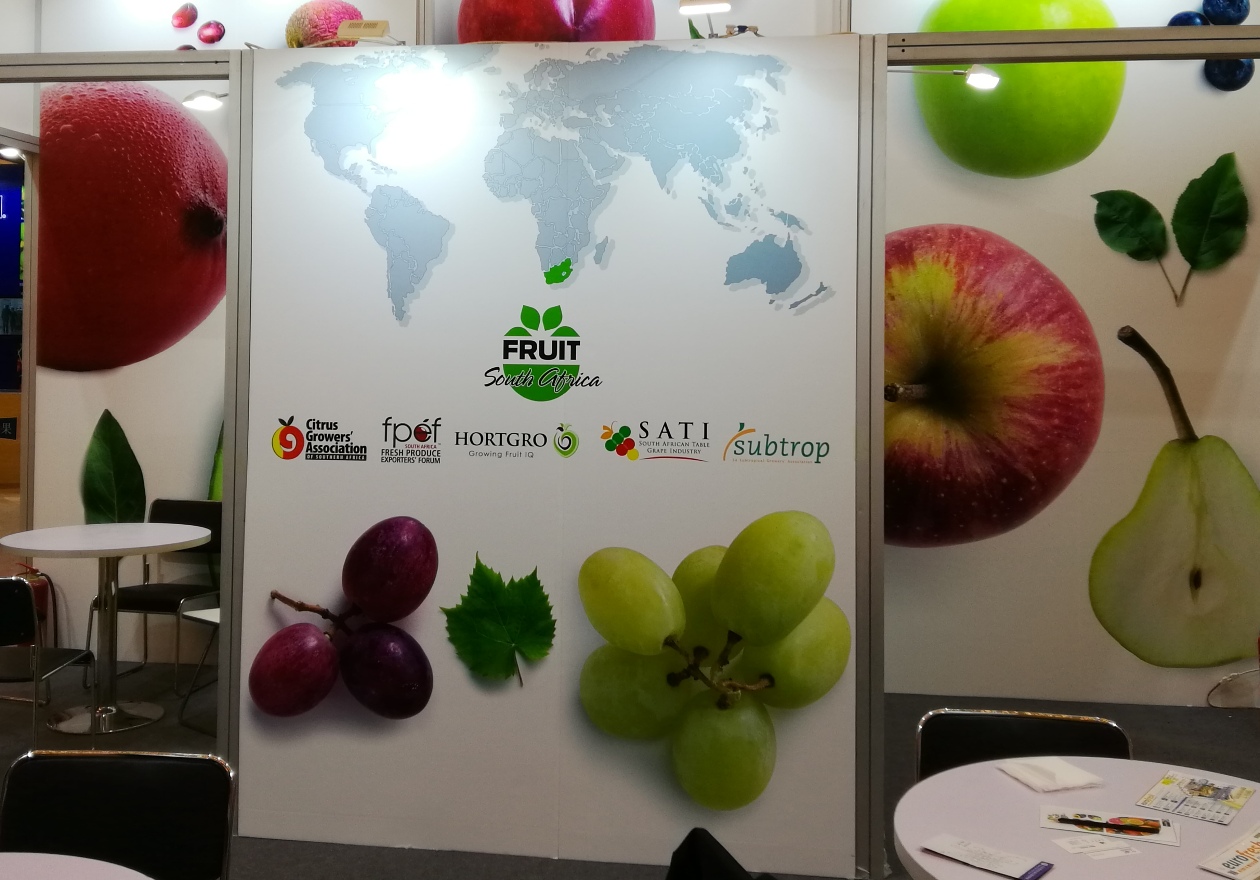 Winter rainfalls reportedly alleviated the damaging effects of a drought endured by major growing areas in the Western Cape. In our conversation with Willem Besbier, we learned that South Africa not only expanded the total growing area of grapes this season but also positively affected the yield and quality of grape crops by introducing new grape varieties. According to Willem Bestbier, one hectare of Redglobe grapes can yield 4,000 cartons. Moreover, one hectare of Tawny Seedless, a new grape variety, can yield 6,000 cartons. A new direction in development marks seedless grapes as the major variety - seedless grapes already comprise 90% of South Africa's grape production. Following nearly four years of active probing and development, South Africa's grape industry is gradually aligning itself with a healthy and "organic" development trajectory.
As for the quality advantages of South African grapes, Willem Besbier believes their grapes are centered around deliciousness and quality - that each grape is crisp, juicy, and distinctively flavorful. The geographical and natural conditions in South Africa provide an excellent environment for the healthy growth of grapes. As such, South African vineyards abound in seemingly all varieties and flavors of grapes. Support from professional growers and industry experts brings grapes of excellent taste and quality to consumers all over the world. To achieve such a feat, grapes from South Africa abide by the highest safety standards from planting through transportation. In fact, South African grape exports undergo careful supervision and certification from the Perishable Products Export Control Board (PPECB), an independent government entity. PPECB certification has already been recognized by markets in the European Union, which further guarantees the conditions of transportation and the quality of exports.
Export volume of fresh grapes to China (including Hong Kong) from South Africa reached 3 million cartons last season, 90% of which were seedless varieties. Regarding export forecasts for this quarter, Willem Bestbier believes market prices will be an important factor affecting export volume. It is noteworthy that SATI has already introduced plans to expand the promotion and marketing of South African grapes in China. William Bestbier told Produce Report that beginning in 2019, SATI will cooperate with domestic importers for both online promotion and taste testing events at brick-and-mortar businesses. The marketing campaign is set to last four years. In this time, SATI hopes to enhance the popularity of South African grapes in the Chinese market. Looking ahead, Willem Bestbier hopes South African grape exports will grow 20% annually in the Chinese market.
During the 2017-2018 season, South Africa exported 59.13 million cartons of grapes. South Africa is the world's seventh largest exporter of fresh grapes and the second largest in the southern hemisphere where it is responsible for 21% of the total export volume of grapes.
SATI's second 2018/2019 crop estimate for grapes will be released in December.
*One carton of fresh South African grapes equates to 4.5kg
Featured Produce
Produce Marketplace
Elangeni Food Group

·

South Africa

Universal Capital Gr

·

Ecuador

AGRI GATEX LIMITED

·

Africa
Joshua Lim

·

Malaysia

City fresh fruit co.

·

Thailand

Chun lin orchard-Sel

·

Taiwan nan
China Market Access List