You are here
Back to top
Shanghai Sees Record Imports of Cherries by Air
September 07, 2016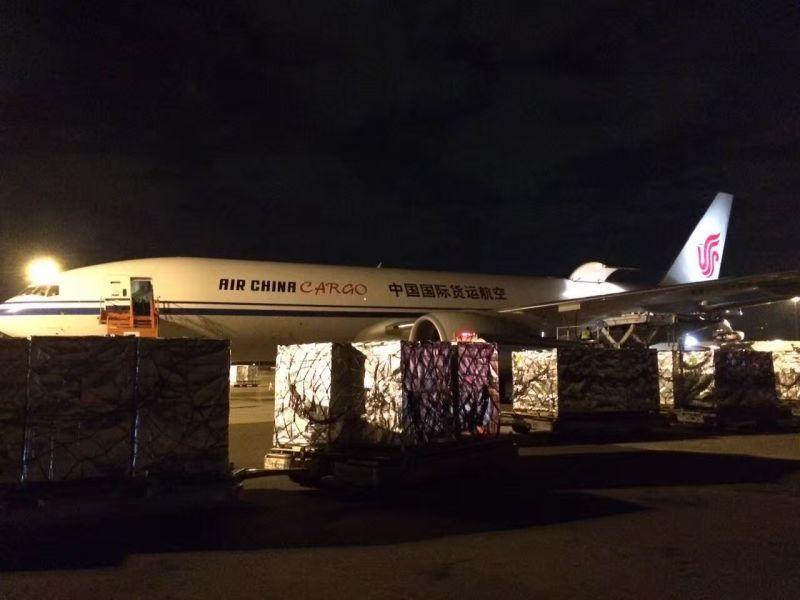 Fresh cherries, despite being highly popular with consumers, pose a big logistics challenge to producers and marketers due to their fickle growing requirements, short growing season and limited storage life.
In China, where there is low or no overlap in growing season among domestic cherries and those from North America and the southern hemisphere, persistent high demand and fierce market competition have driven cherry importers to continually upgrade and transform their shipping procedures and cemented China's position as a key import market for cherries. The latest trend in imported cherries in China is the massive growth in shipments by direct air freight—especially to the port of Shanghai.
In the past, cherries imported to China from faraway growing regions were often transported to mainland ports by sea or shipped by air freight to other Asian ports before being forwarded to the mainland. The process usually took at least three to five days by air freight forwarding and sometimes more than one month by ocean freight.
In order to provide fresher fruit delivered directly from production areas to Chinese customers in the shortest time, the mainland's first chartered cherry flight was launched by China Eastern Airlines in December of 2013, running between Chile and Shanghai.
In the intervening years, the use of chartered flight and air freight to import cherries directly to the mainland has grown dramatically. As of July 12 of this year, six chartered cherry flights of American cherries had arrived in China, carrying around 400 tons of cherries on 500 pallets with a total value of US$ 2.5 million.
At the time of this article's publication, numbers from the Shanghai Minhang Inspection and Quarantine Bureau show that this season a record 48 chartered cherry flights have passed through the port of Shanghai, a 140% increase over the same period last year. The total volume of these cherries was 2,900 tons, with a value of US$ 20 million—placing cherries number one in total value among fruits arriving to the port of Shanghai by air freight.
In response to the uptick in volume and in order to ensure the quality of cherries is not compromised customs delays, Shanghai Minhang Inspection and Quarantine Bureau now has staff available 24 hours a day when imported cherries are in season, in order to begin inspection processes as soon as possible upon the arrival of air shipments.
China is one of the world's largest markets for cherries and currently allows cherry imports from the United States, Canada, Chile, New Zealand, Australia, Kyrgyzstan, Tajikistan, South Korea and Taiwan. In addition to Shanghai, charted cherry flights are now serving other mainland ports including Zhengzhou, Shenyang and Dalian. And more and more airlines are getting into the business of transporting fresh cherries. Industry insiders in China hope that the spread and increase in air shipments of imported fresh fruit will spur improvements in port facilities, logistics and cold chain infrastructure across the country, contributing to the overall development of China's fresh fruit industry.
Image: Shanghai Minhang Inspection and Quarantine Bureau​
Featured Produce
Produce Marketplace
Elangeni Food Group

·

South Africa

Universal Capital Gr

·

Ecuador

AGRI GATEX LIMITED

·

Africa
Joshua Lim

·

Malaysia

City fresh fruit co.

·

Thailand

Chun lin orchard-Sel

·

Taiwan nan
China Market Access List