You are here
Back to top
Season's First Shipment of Uzbek Cherries Reaches Shanghai
June 06, 2019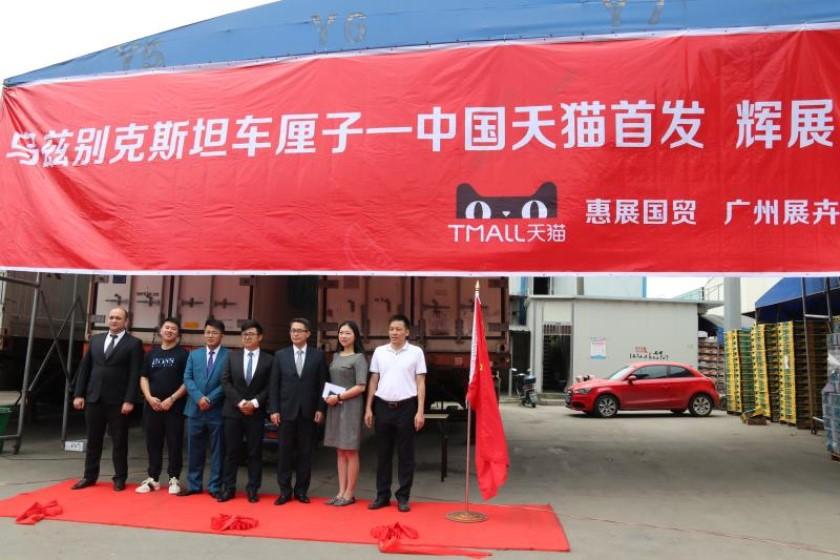 On May 30, 2018, Uzbek cherries completed the final step to gain import access to the Chinese market and became Uzbekistan's first and as of yet only fruit category to be allowed export to China. Since the approval, cherries from Uzbekistan have been attracting attention from Chinese fruit dealers as an alternative to other imported cherries. One year later, on May 29, 2019, a flight loaded with thirty tons of Uzbek cherries landed in Shanghai, marking the first shipment to China for this season.
On the morning of May 30 at Shanghai Huizhan Fruit and Vegetable Market, a grand ceremony was held to celebrate the Uzbek cherry's debut on China's e-commerce giant Tmall. Along with customs officials, representatives from the Uzbek consulate in Shanghai, Shanghai Huizhan Fruit and Vegetable Market, Tmall, Zhanhui Trade Co., Ltd, Shanghai Hui Zhan International Trade Co., Ltd, and Zhejiang FESNA Food & Fruit Company attended the event. Produce Report was also invited to take part.
In a speech onstage, Mr. Lin Yetao, Deputy General Manager of Shanghai Huizhan Fruit and Vegetable Market, noted that cherries are among the most expensive fruits available on the market. Even so, their popularity is not expected to diminish any time soon, especially with the unveiling of Uzbek cherries offering Chinese consumers yet another choice in the imported cherry market. He also spoke highly of the contribution Shanghai Hui Zhan International Trade Company had made in the customs declaration and cold-chain logistics of this shipment.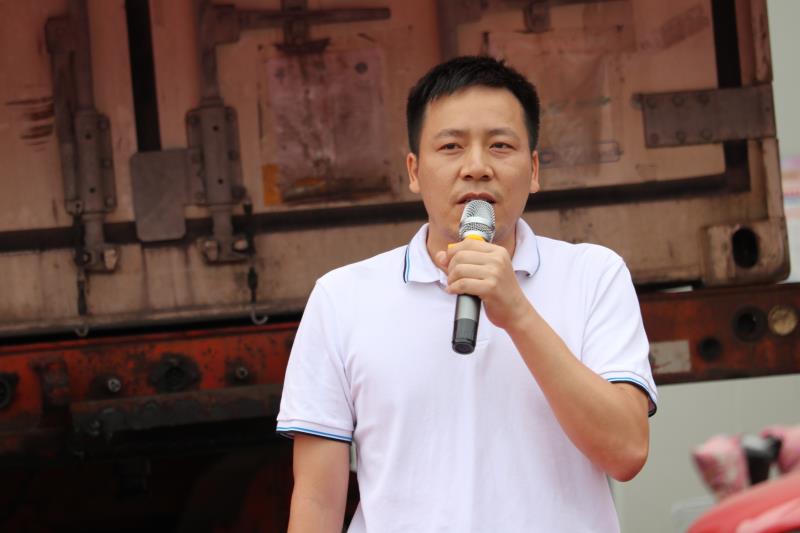 ▲Mr. Lin Yetao
Mr. Aziz Masutov, the Consulate General of Uzbekistan in Shanghai, stressed China and Uzbekistan's sound diplomatic relations established 27 years ago. China's 'One Belt, One Road' initiative was first put forward by Chinese President Xi Jinping in Kazakhstan and Uzbekistan in 2013. Mr. Masutov noted that "We are very glad to witness in Shanghai the first arrival of premium Uzbek cherries, which are regarded as a flagship product by Uzbekistan. They will soon spread into other coastal cities and regions in China."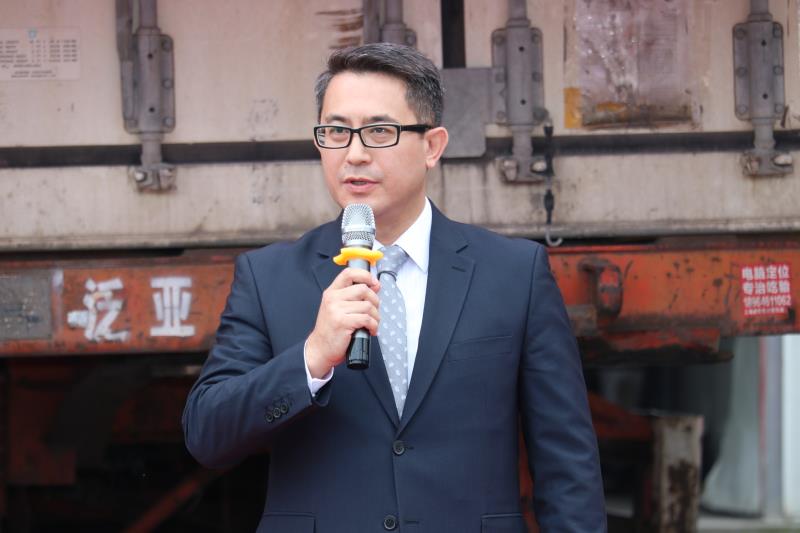 ▲Mr. Aziz Masutov
Sunny, a senior sales operations expert at Tmall Fresh, delivered a speech in which it was revealed to attendees that Uzbek cherries are to be a part of Tmall's celebrated "618" shopping day and that eighteen cargo planes have been scheduled this season to transport Uzbek cherries to China.
▲Sunny
Produce Report also learned that the plane landed in Shanghai after a flight of around 16 hours from Navoi, Uzbekistan with a stopover in Istanbul, Turkey. The inefficient land transportation links between China and Uzbekistan made air shipments the only viable method to ensure fruit freshness, as these shipments make Uzbek cherries able to arrive in China roughly 48 hours after being picked.
Uzbekistan is the fifth largest cherry producer in the world. According to Mr. Zhu Jianfeng, General Manager of Zhejiang FESNA Food & Fruit Company, the exporter for this shipment, cherries produced in the Fergana Valley of Uzbekistan are praised as the best in Uzbekistan. Compared with other imported cherries, Uzbek cherries enjoy the competitive advantage of affordable pricing.
▲Mr. Zhu Jianfeng
Mr. Alex Gong, Deputy General Manager of Shanghai Hui Zhan International Trade Company, told Produce Report that cherries in this shipment were the Bull's Eye (бычий глаз) variety which has a sweet and juicy taste, large fruit size, smooth skin, firm texture, and a dark red color when ripe.
Even just one day after arriving, these cherries have already proven a hot product at Zhanhui's flagship store on Alibaba's Tmall platform. To date, over 5,000 cartons (USD 17 per 1 kg carton) have been sold. Established in 2009, Zhanhui has been a leading primary wholesaler in China's fruit industry. Mr. Miao Shenghao, General Manager Shanghai at Zhanhui, noted that all cherries in this shipment came from a national-level farm in Uzbekistan characterized by naturally advantageous growing conditions and better quality control. Mr. Miao's company is expected to import 1,600 tons of Uzbek cherries this season, which would set a new record for Uzbek cherry exports to China, surpassing the 148 tons exported in 2018.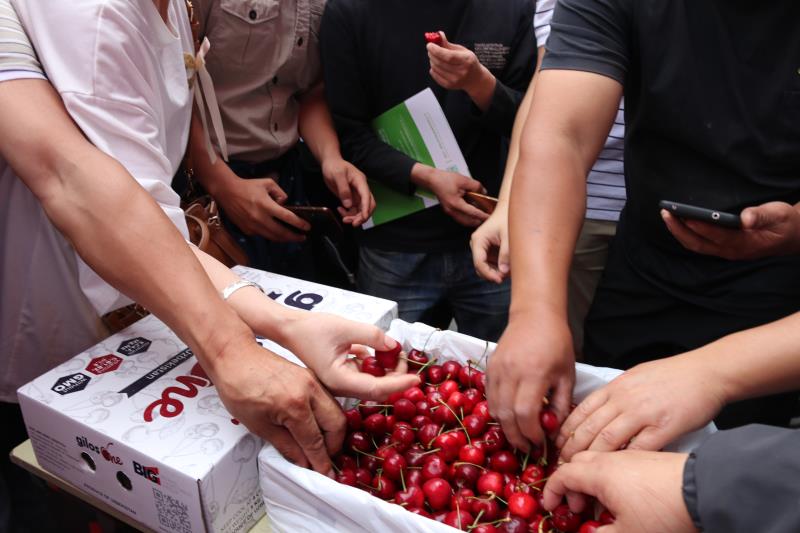 Cherries are a leading crop in Uzbekistan where the harvest season for the fruit lasts from April to July, with May to June the peak period for cherry picking. Each year, over 90% of Uzbek cherry exports are destined for Kazakhstan and Russia. According to Mr. Aziz Masutov, Uzbekistan is planning to secure official access to the Chinese market for the country's lemons, watermelons, melons, and pomegranates.
Image Source: MZMC
 
Featured Produce
Produce Marketplace
Elangeni Food Group

·

South Africa

Universal Capital Gr

·

Ecuador

AGRI GATEX LIMITED

·

Africa
Joshua Lim

·

Malaysia

City fresh fruit co.

·

Thailand

Chun lin orchard-Sel

·

Taiwan nan
China Market Access List