You are here
Back to top
SanLucar Enters China with a Clear Vision
September 26, 2017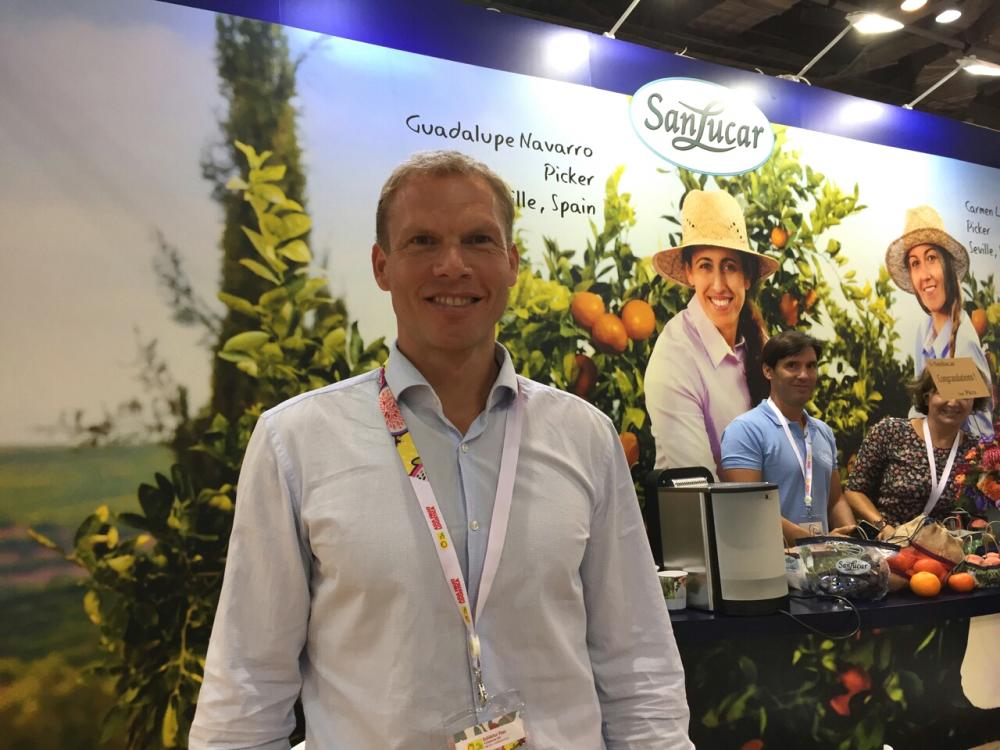 From September 6 – 8, the booth of SanLucar, a premium brand for fruit and vegetables from Spain, caught the eye of many attendees at Asia Fruit Logistica 2017 Hong Kong. Thanks to long-term relationships with the best breeders and most selective growers across the world, SanLucar Fruit S.L is able to boast a wide range of products featuring more than 90 varieties of fruits and vegetables from 35 different countries. A result of a company-wide philosophy focused on R&D, SanLucar is committed to applying a technical know-how to almost every part of the value chain, a commitment which has become one of its key strengths. Produce Report had the opportunity to interview Mr. Holger Brandt, International Business Development Director of SanLucar Fruit S.L, who shared his insight into the main reasons for his company's success and its strategy for developing the Chinese market.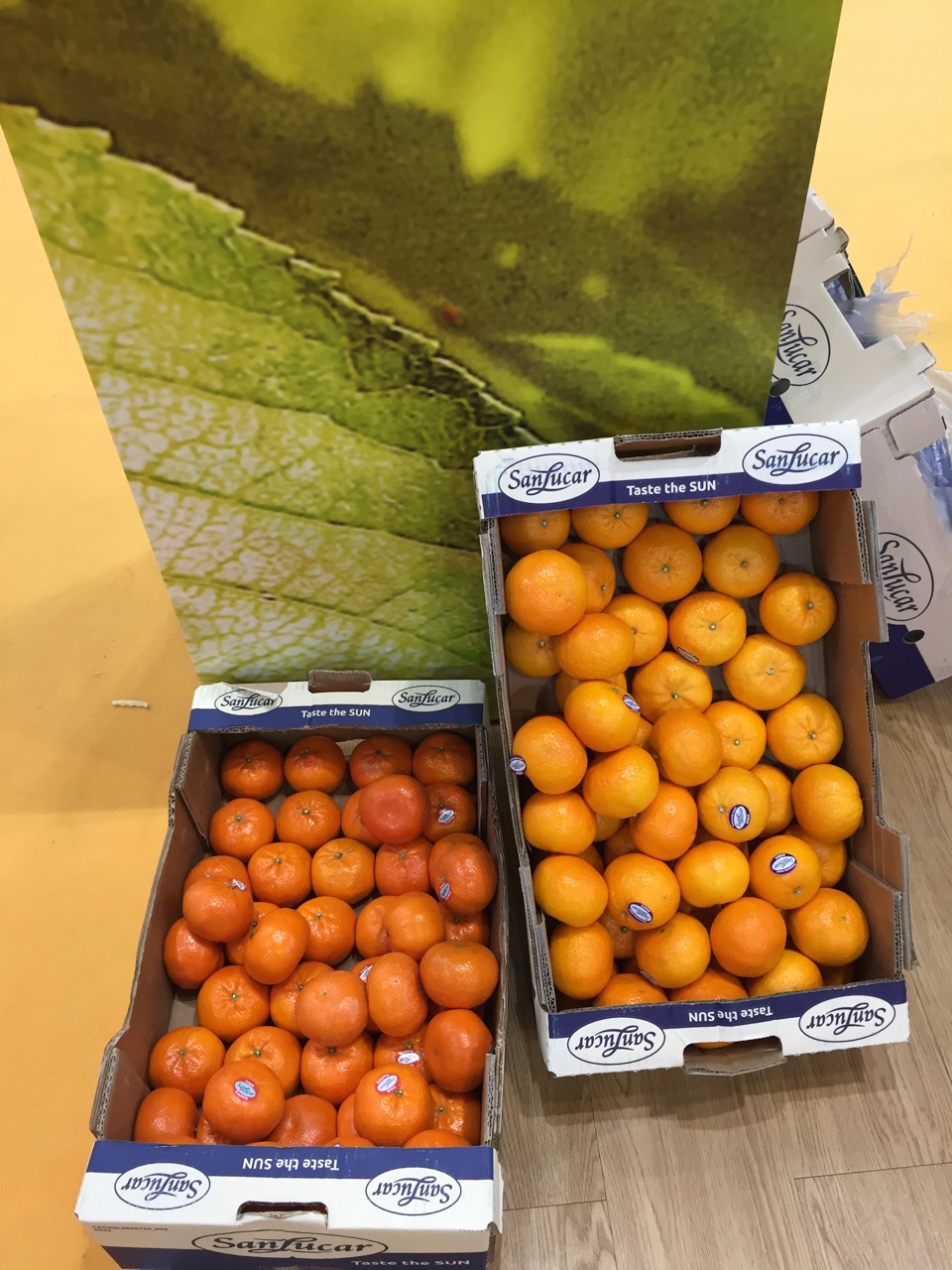 Key to success: reforming the way supermarkets manage their fruit and vegetable sections
According to Mr. Brandt, SanLucar has enjoyed huge success in Europe, in particular Germany and Austria, which combined account for 60% of the company's total sales. Furthermore, the brand has also witnessed rapid growth in the Middle East, Russia, the Netherlands and Belarus. Mr. Brandt attributed this success to the company's unique "shop system," which has transformed the way supermarkets manage their fruit and vegetable sections. "When consumers walk into a supermarket in Germany, they see Ecuadorian bananas, Turkish cherries, Costa Rican pineapples, and Italian table grapes, all of which are under our brand. At the same time, we also help promote products from other growers who don't even work with us." Mr. Brandt went on to note that, "by managing the entire fruit and vegetable section within a supermarket, we can enrich the store's purchasing chain and lift product levels in every possible aspect." 
Immediate plan for China: learning the market through tentative trading
Concerning methods for development of the Chinese market, Mr. Brandt identified China as the next priority for SanLucar and elaborated on both the short-term and long-term goals in tapping the market. For the moment, their main objective is making the excellent quality of all SanLucar products more well-known in China and learning Chinese consumer preferences. He added that some tentative trading in China is already underway; For example, as the biggest producer in the Southern Hemisphere of Orri, the company has supplied the extremely sweet mandarin to a number of Chinese fruit companies such as Pagoda, China's largest fruit specialty chain store. In addition to citrus products, SanLucar has already exported South African table grapes, Turkish cherries, and other such allowable fruit to the Chinese market as well. "One of our top priorities is to gain a better understanding of the Chinese consumer and provide them with access to the high quality and food safety standards we offer."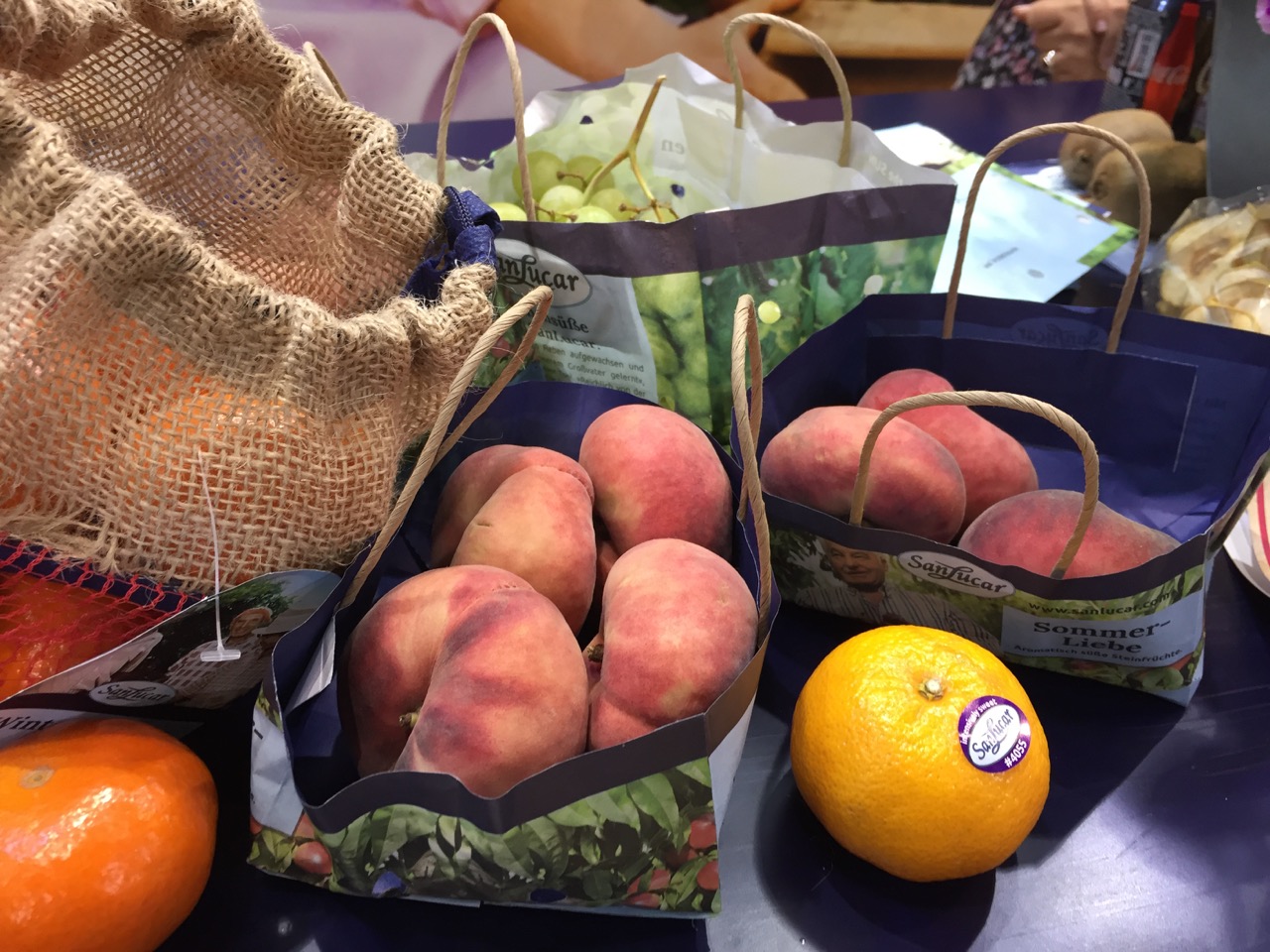 Future plans for China: transferring successful practices acquired in Europe to the Chinese market
SanLucar's future plans for China are even more ambitious and challenging. According to Mr. Brandt, the company expects to bring the same value chain it has in Europe to China. If all goes as planned, SanLucar will take control of the entire supply chain in China, from production to marketing, just as it does in Germany and Austria. In regards to production, the company will extensively cooperate with Chinese growers to achieve year-round supply by bringing in varieties which are more productive and tasty. He also implied that such collaboration would likely begin with the introduction of various high quality varieties of strawberries, blueberries, and raspberries to China.
As the interview drew to a close, Mr. Brandt unveiled the exciting news that SanLucar is scheduled to open a China office in Shenzhen early next year. He thought that Shenzhen, a city known for technological innovation and a hub of many global fruit giants, would pair well with SanLucar's own corporate philosophy and would facilitate its work in the retail and wholesale markets. "We are also in the middle of setting up a China-based team, which will have a deeper understanding of Chinese consumers and possess an international vision. When the team is assembled, we will transfer our successful practices acquired in Europe to China and adapt them for the Chinese market. This will be another big challenge for us."
Image source: MZMC
Featured Produce
Produce Marketplace
Elangeni Food Group

·

South Africa

Universal Capital Gr

·

Ecuador

AGRI GATEX LIMITED

·

Africa
Joshua Lim

·

Malaysia

City fresh fruit co.

·

Thailand

Chun lin orchard-Sel

·

Taiwan nan
China Market Access List