You are here
Back to top
[Press Release] Dole Signs Strategic Cooperation with Italian Produce Giant
September 09, 2019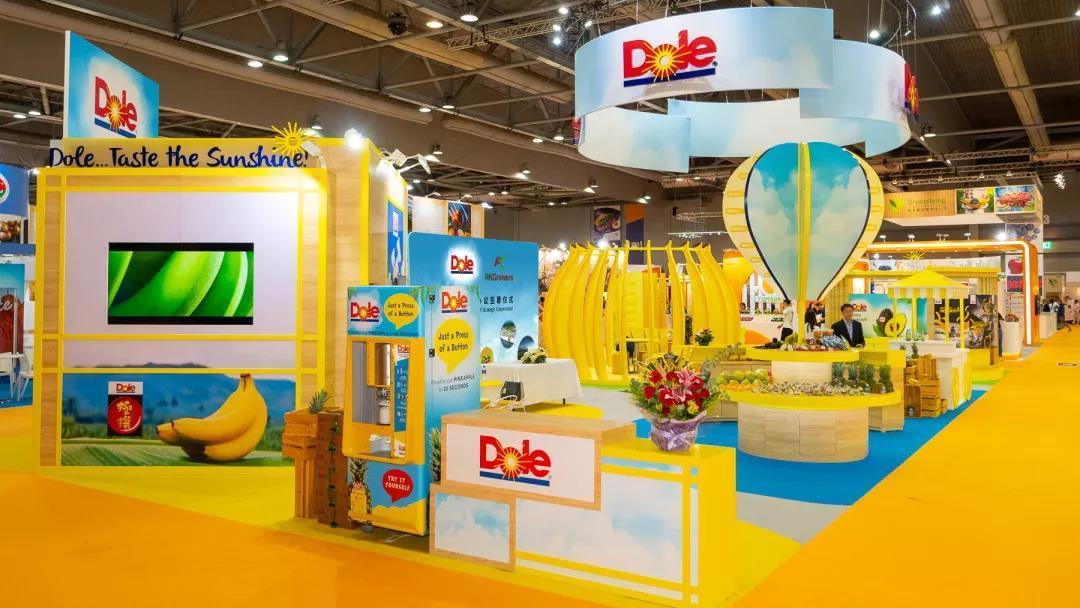 This content has been modified from its original version. It has been edited for content and style, as well as to follow Produce Report editorial guidelines and for necessary website formatting.
On September 4–6, 2019, the 12th edition of Asia Fruit Logistica (AFL) was held in Hong Kong as scheduled. As a high-level and large-scale exhibition in the industry, AFL once again provided an excellent platform for establishing new business contacts and strengthening existing business relationships in the fruit and vegetable sector. This annual event also serves as an information distribution center for the Asian fruit and vegetable industry, keeping the sector informed about upcoming trends and technological innovations.
As a long-term partner of AFL, Dole has actively participated in AFL since the first exhibition. This time, Dole brought together high-quality products from various Asian markets to the AFL. In addition to competitive products such as bananas, pineapples and dried and canned fruits from the Philippines, there were also Fuji apples, soft-seed sweet pomegranates, non-GMO corn and Fengshui pears from China, honey pomelos from Thailand and dragon fruit from Vietnam.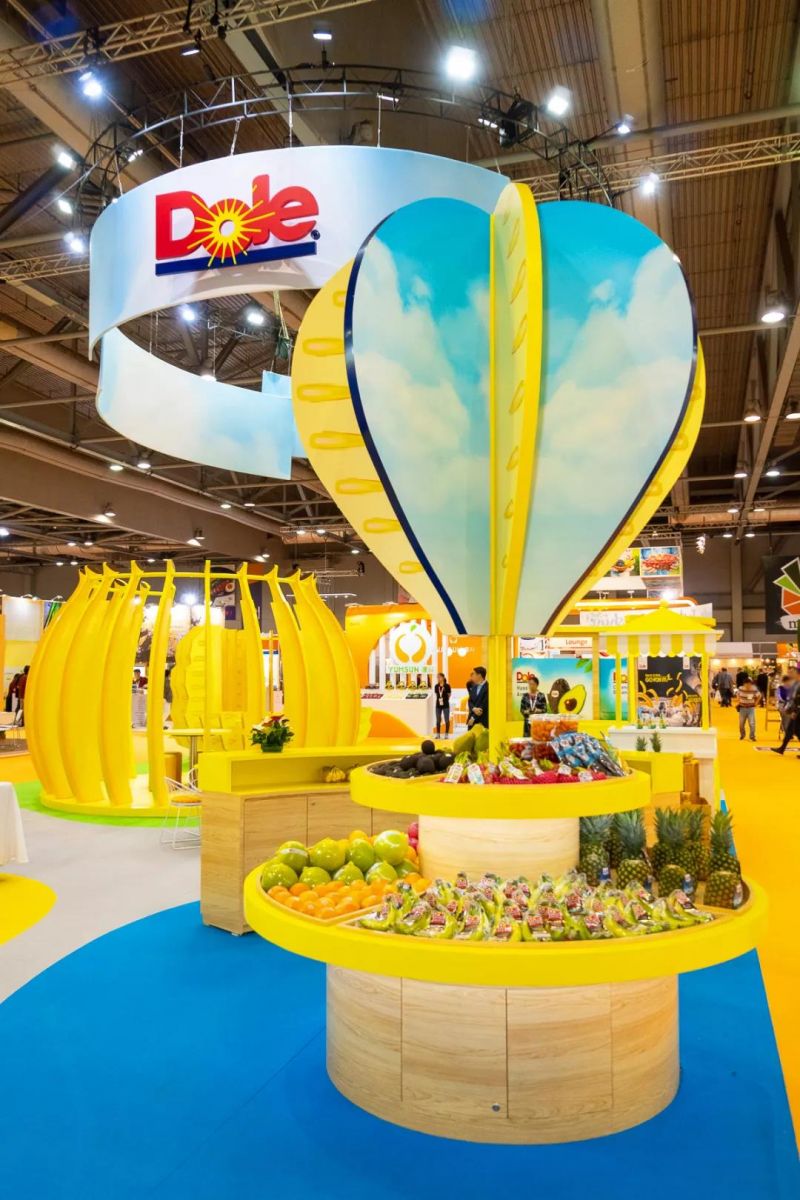 On the first day of AFL, Dole and the Italian fruit industry heavyweight RK Growers held a grand signing ceremony for their strategic cooperation, establishing Dole as RK Growers' strategic partner in China and strengthening the bond between the two sides in the Chinese market.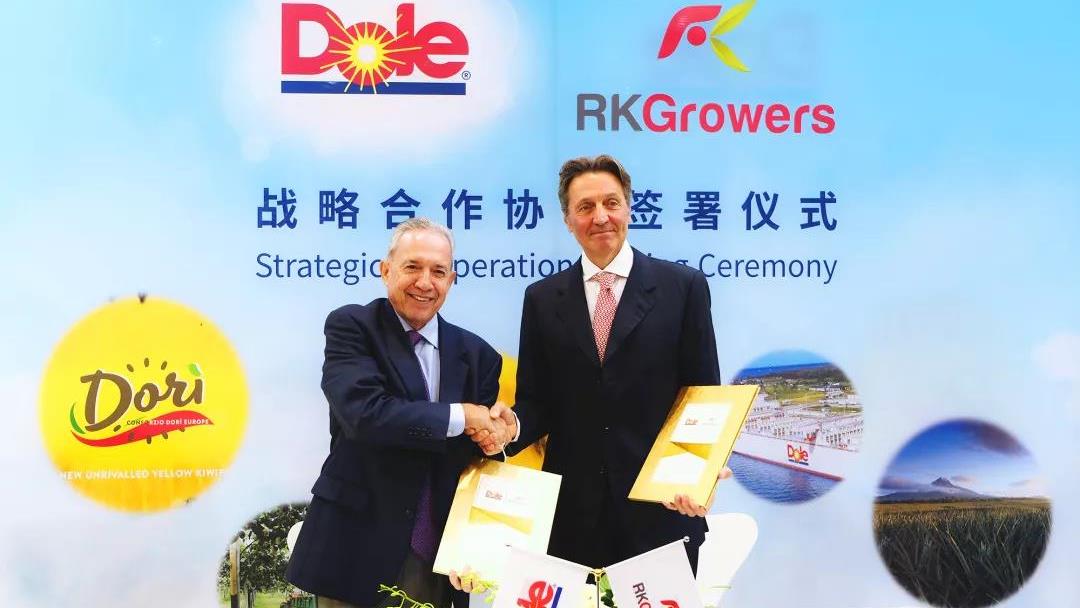 RK Growers was founded by four partners with over 40 years of experience in the Italian fruit industry. Its aim is to grow and deliver premium-quality fruit to consumers around the world. RK Growers is not afraid to constantly invest in new fruit varieties to meet the ever-changing preferences and tastes of consumers. Its strict standards for food safety have also earned the applaud of the industry. RK Growers' persistence on product quality coincides with Dole's core values. Since 2018, Dole has been the exclusive agent of RK Growers in China and together they have worked relentlessly to promote and market Dori golden kiwifruit.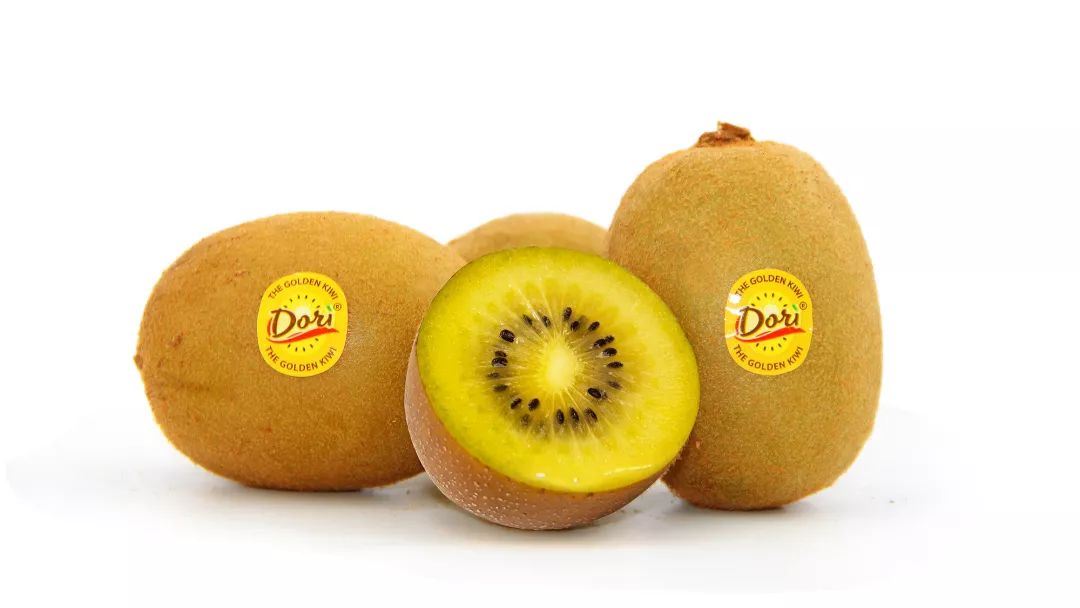 Dori is a new golden kiwifruit variety that required over 15 years to develop and cultivate at the University of Udine and the University of Bologna in Italy. The exclusive worldwide rights to grow and commercialize Dori golden kiwifruit were subsequently obtained by Consorzio Dori Europe. The outer skin of Dori kiwifruit has an aesthetically pleasing golden-brown color owing to its healthy exposure to Italian sunlight. The flesh also possesses a vibrant golden color with a unique juicy taste that is sweet with low acidity. Dori kiwifruit are available from October until February of the following year. Last season, the two companies proactively collaborated to improve the production and packaging standards and jointly developed the Chinese market with excellent results. Both Dole and RK Growers are looking forward to the sales of Dori in China in the upcoming season.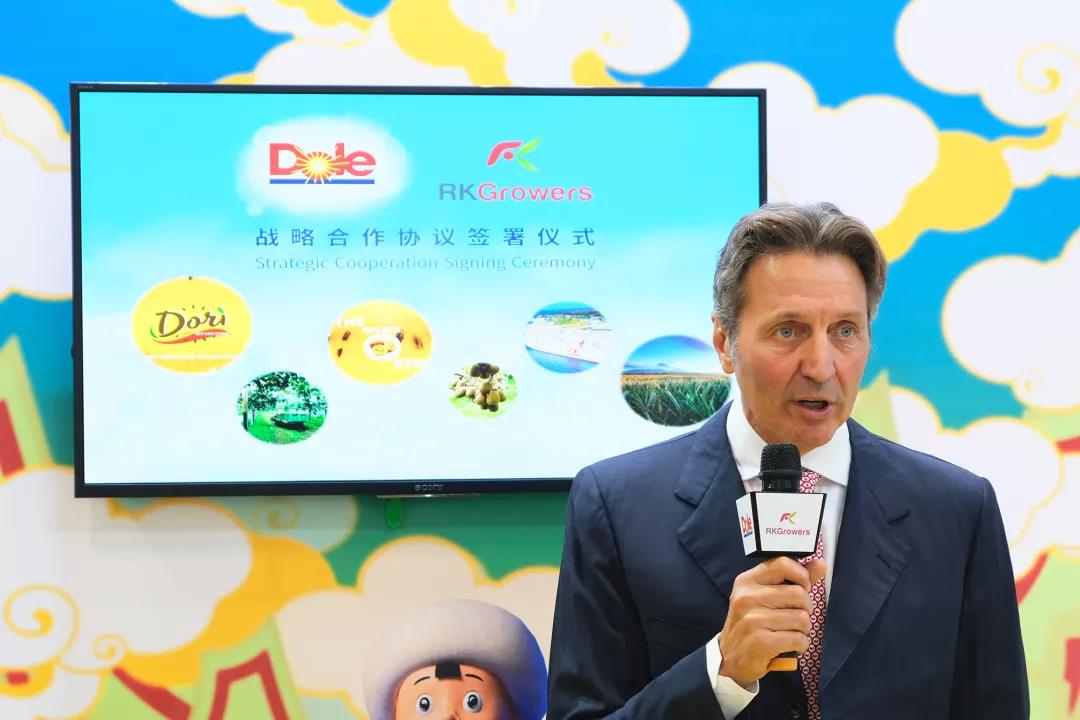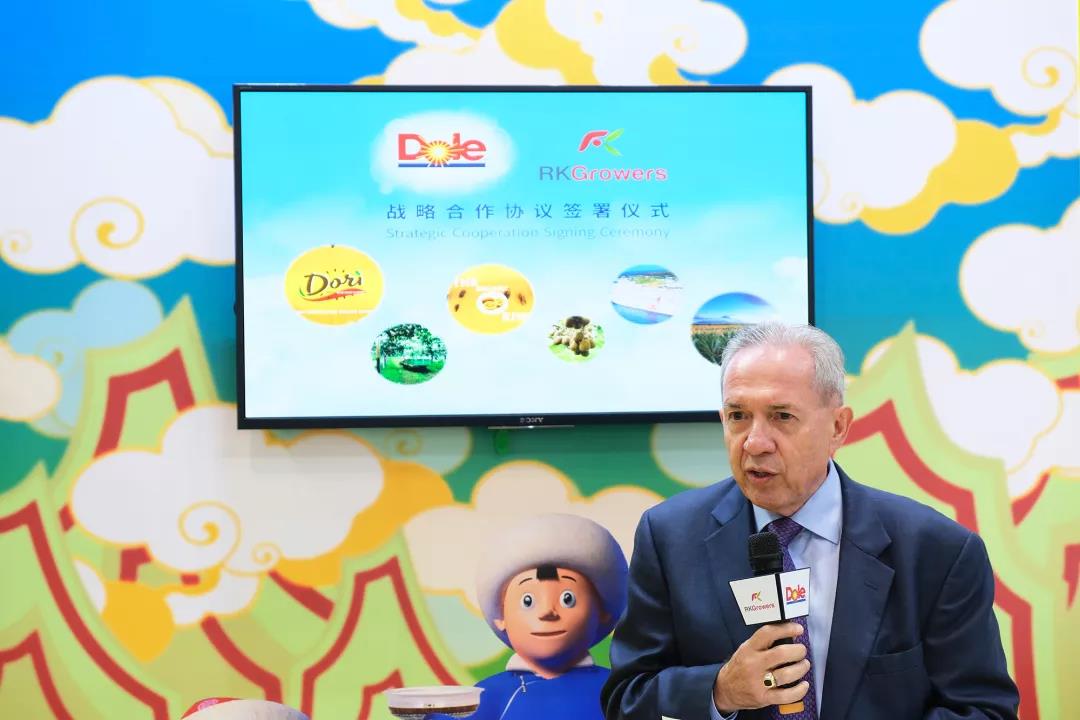 At the ceremony, Richard Toman, president of Dole Asia, and Paolo Carissimo, president and managing director of RK Growers, delivered speeches. The two parties then signed a strategic agreement witnessed by Terry Chan, general manager of Dole China. The signing ceremony was also attended by Carlo Lingua, managing director of RK Growers, Fabio Zanesco, sales and marketing director of VI.P Val Venosta, Kevin Au Yeung, Asia market manager of RK Growers, Victor Wei, director of Dole China's business department, Amy Chen, senior product manager at Dole, and a number of other senior executives.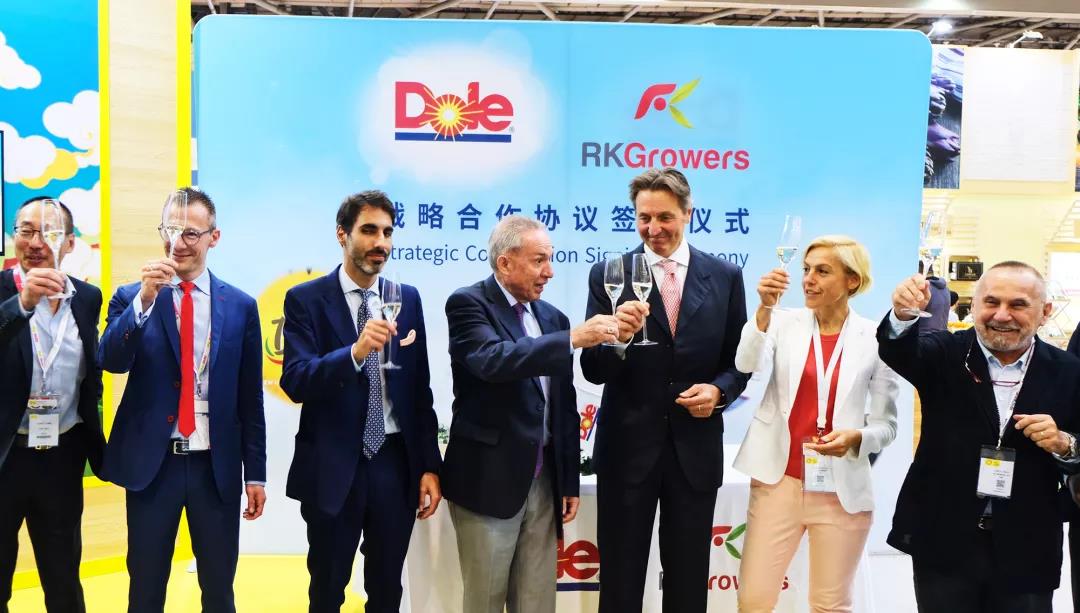 Dole China operates modern processing and distribution centers in Shanghai, Beijing, Dongguan, Shenyang, Harbin, Xiamen, Xi'an, Qingdao, Chongqing, Chengdu, Wuhan and Kunming. It has a diversified sales network consisting of 10 national supermarkets, 25 well-known local supermarkets, 15 established boutique fruit chains and over 1,600 independent fruit outlets, together covering 140 urban areas. Dole is also actively developing its online multi-channel distribution network and cooperates with numerous well-known O2O chains. A strong sales network and strict control over all aspects of the supply chain are among the important reasons why RK Growers selected Dole as a strategic partner. Dole also hopes to bring more Italian fruit to Chinese consumers through its cooperation with RK Growers.
Images: Dole
Upcoming Events

November 18, 2020

to

November 20, 2020
November 19, 2020

to

November 20, 2020
Featured Produce
Produce Marketplace
Tien Thinh Agricultu

·

Vietnam

Tien Thinh Agricultu

·

Vietnam

Tien Thinh Agricultu

·

Vietnam
China Market Access List