You are here
Back to top
Market Analysis: China's Cherry Imports Plummet for Summer 2019
July 30, 2019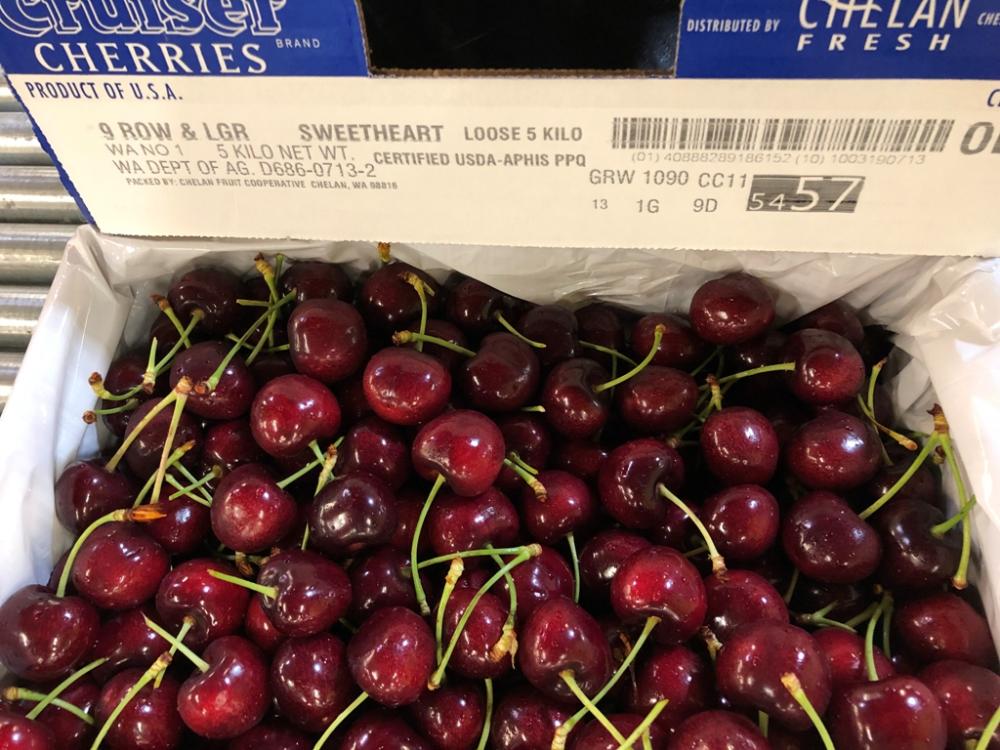 With the arrival of the US cherry exports, May is the first big month for cherry imports in China after the Spring Festival holiday in January or February. Due to the collapse of US cherry shipments, China has seen a considerable reduction in its cherry imports this summer.
According to Reuters, China imported 187 tons of cherries in May 2019, compared to 337 tons for May 2018 and 1,505 tons for May 2017. The US share of China's imported cherry market shrank to 38% this May from nearly 80% one year earlier and a near monopoly in May of 2017.
In addition to tariff increases stemming from the ongoing US-China trade dispute, the low volumes of American cherries in China was also due to decreased output. Mr. Owen Ou, General Manager of Shanghai Riverking Co. told Produce Report that California and Northwest cherries both suffered declines in production this year, with the former attaining no more than half of its expected volume and the latter dropping at least 30%. Regarding fruit quality, Northwest cherries were more satisfying than in previous years while California cherries were negatively affected by the bad weather conditions.
In 2017, shipments of American cherries to China amounted to 27,000 tons, with a value close to USD 200 million, both hitting all-time highs. In the same year, China edged out Canada as the top export market for Northwest cherries. However, 2018 was a completely different story. After two rounds of tariff increases, the import duty for American cherries to China has been hiked to 50%.
Victor Wang, the China representative of U.S. Northwest Cherry Growers, also expressed his concern about the plight of American cherries in China. "With such exorbitant costs after the tariff hikes, and the impact of a strengthening dollar, it's impossible to develop the market—we are at best maintaining it for now," Mr. Wang told Reuters. Making the situation even worse is the fact that many Chinese business partners and media have declined to run promotional activities for US fruit this year.
Considering the factors mentioned above, Riverking also reduced its American cherry imports in 2019 to around 70% of a normal year and tried bringing in cherries from Turkey and some Central Asian countries to China as alternatives.
Surprisingly, supplies from Uzbekistan accounted for nearly half of China's cherry imports in May 2019.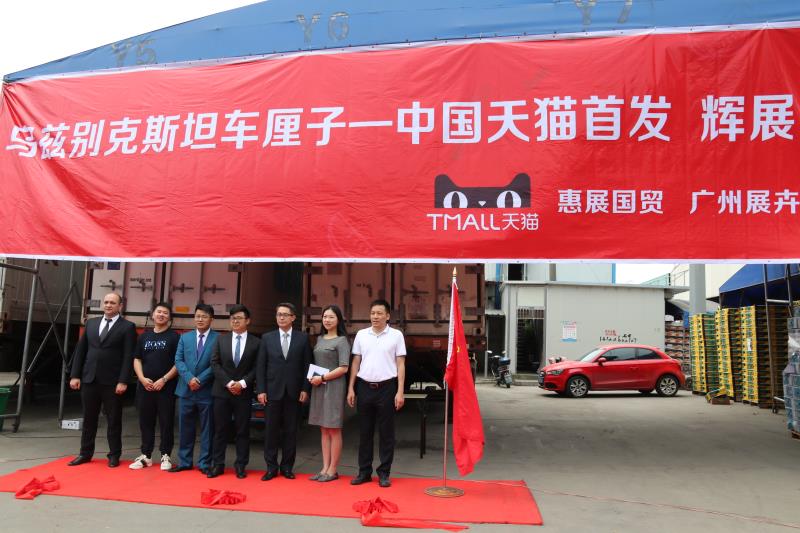 As for the cherries from Central Asia and Turkey, Mr. Ou acknowledged those from U.S. and Canada still enjoy advantages in fruit variety, taste, and shelf life as compared to cherries from other countries in the same supply season.
From an analytical perspective, the unexpected "lion share" of Uzbek cherries in May could be attributed to two factors. First, Uzbek cherry exports enter their peak period from May to June while the American cherry shipments hit their peak from June to July. Second, China's total cherry imports in May 2019 were quite low, which made the relatively small volume from Uzbekistan still look prominent.
The season for Uzbek cherries is already over. Speaking of their performance in China, several industry insiders remarked that Uzbek cherries started out well but could not go further due to drawbacks in post-harvest practices which had adverse impacts on fruit quality and shelf life. However, one of American cherries' key strengths lies exactly in their proper treatment after picking so they are able reach China with high levels of freshness and firmness. Thanks to fruitful marketing efforts by the industry during the past ten years, Chinese consumers still display confidence in the quality of American cherries.
Image Source: General Manager of Shanghai Riverking Co.
Upcoming Events
October 19, 2023

to

October 21, 2023
Produce Marketplace
Elangeni Food Group

·

South Africa

Universal Capital Gr

·

Ecuador

AGRI GATEX LIMITED

·

Africa
Joshua Lim

·

Malaysia

City fresh fruit co.

·

Thailand

Chun lin orchard-Sel

·

Taiwan nan
China Market Access List