You are here
Back to top
Israeli Citrus Exports to China up 410% Over Last Five Seasons
September 28, 2018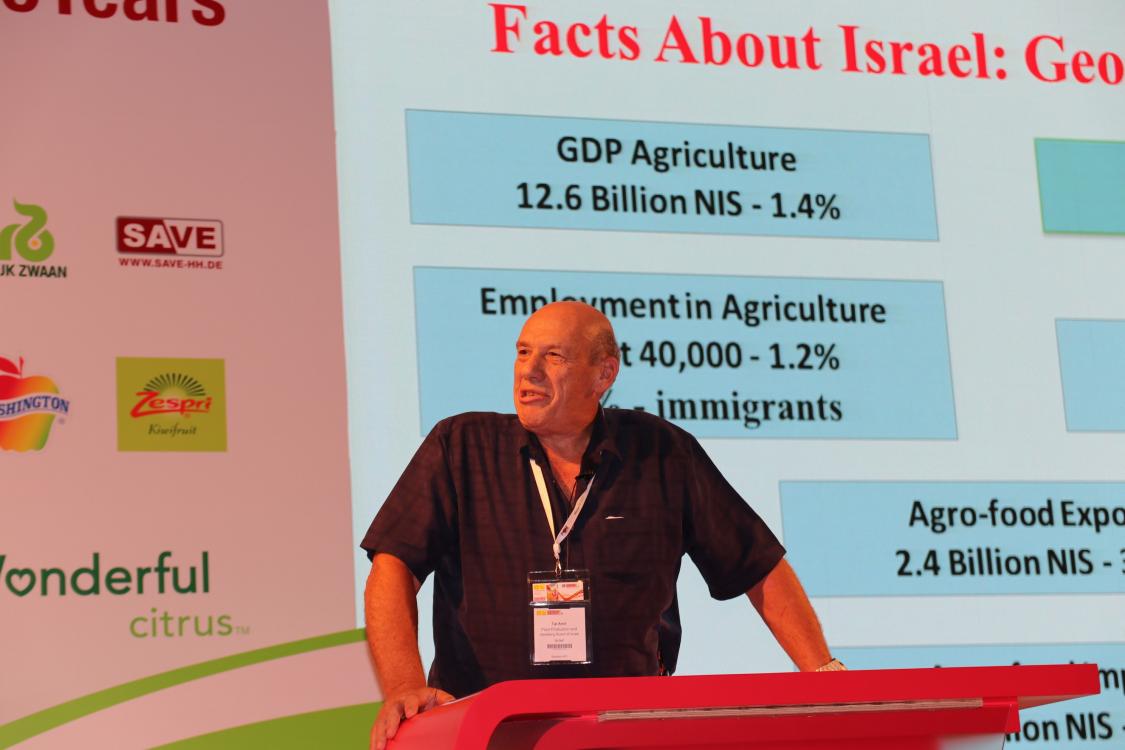 Tal Amit, Director of the Citrus Division of Israel's Plant Production and Marketing Board. Photo: MZMC
"Five to seven years ago, Europe was 90% of Israel's citrus exports," said Tal Amit, Director of the Citrus Division of Israel's Plant Production and Marketing Board, during a presentation earlier this month at the Asiafruit Congress in Hong Kong. "Nowadays, Europe is only about 72 to 73%. We are focusing more and more on the Asian market and also the North American market."
Amidst this shift, China has been a big growth point. Israel's exports of citrus to China increased 410% by volume over five seasons from the 2013/14 season through the 2017/18 season, rising from 2,285 tons to 11,641 tons, according to statistics presented by Amit. In 17/18 China accounted for 7% of Israeli citrus exports, making it the fourth largest national market for Israeli citrus behind France (29% of total export share), The Netherlands (9%), and Russia (8%).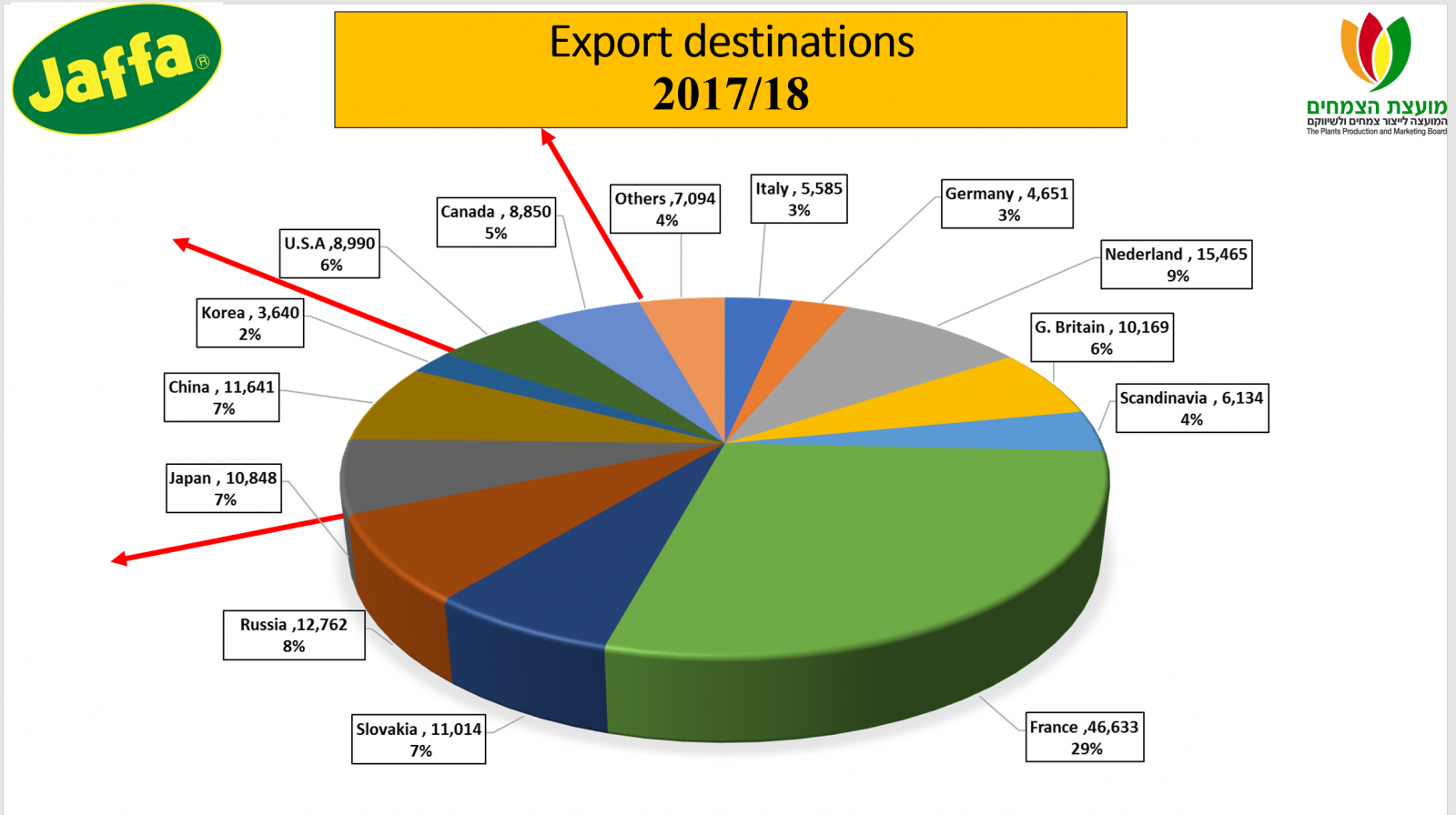 While the agro-food segment makes up only 3.7% of Israel's overall exports, the country nevertheless manages to export almost a third of its citrus crop. That crop is grown on 18,000 hectares of orchards and typically comes in at 500,000 to 550,000 tons pers season.
Almost all of Israel's citrus is exported under the Jaffa brand, the trademark of which is registered to the Plant Production and Marketing Board. The three key export products are Sunrise pink grapefruit, Orri mandarins and Sweetie—a pomelo-grapefruit hybrid.

Among other nations that have seen growth as export destinations for Israeli citrus in the past half-decade are the US and Canada, which together now account for 11% of citrus exports; Japan, with 260% growth over the past five seasons; South Korea; and Australia.
Although China is a large citrus producer in its own right, its demand for imported citrus has been growing briskly in recent years, with many exporting countries sending record volumes to China. This demand sets the stage for the Jaffa brand to continue its brisk growth in China over coming years.
Upcoming Events

September 06, 2023

to

September 08, 2023
October 19, 2023

to

October 21, 2023
Featured Produce
Produce Marketplace
Elangeni Food Group

·

South Africa

Universal Capital Gr

·

Ecuador

AGRI GATEX LIMITED

·

Africa
Joshua Lim

·

Malaysia

City fresh fruit co.

·

Thailand

Chun lin orchard-Sel

·

Taiwan nan
China Market Access List