You are here
Back to top
Global Durian Prices Rise as Demand Surges in China
June 19, 2017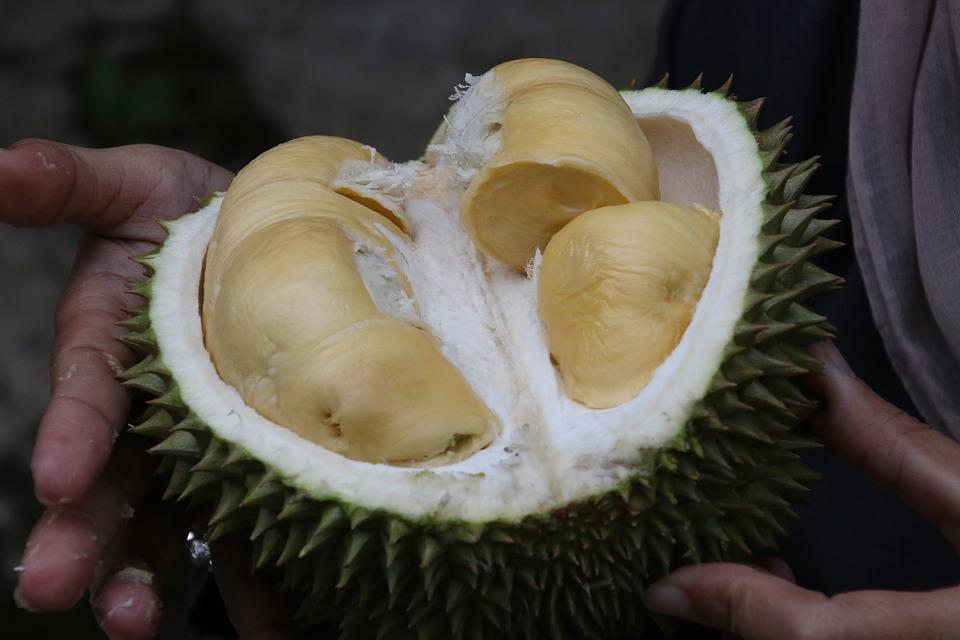 Known as the "king of fruits", Durian is something of luxury product in China. As such, the price of durian reflects its status—high. Hence, many durian lovers' cravings go unsatisfied. Entering June, durian has reached its peak season. A month ago, the retail price of durian was about 80 Yuan (USD 11.76) per kg. The price has dropped by more than half, to below 40 Yuan (USD 5.88) per kg. On e-commerce platforms, the sales price is between 12-14 Yuan (USD 1.76-2.06) per kg, arguably the lowest price in history. Abundant harvest in main durian growing areas isresponsible for this price drop.
Durian varieties in Chinese markets, such as the "Monthong" and "Jialun", are supplied primarily from Thailand. As Thai durians are currently in season, large numbers of Thai durians are entering the Chinese market. Increased supply has pushed prices down. The supplies of other varieties of seasonal fruits just entering Chinese markets have also helped suppress the price of imported durian. Durian prices are expected to undergo a slight decline for more than four months. After August, when the durian season nears its end, prices are expected to stop falling.
Most durian in China is imported. Export countries include Thailand, Vietnam and Malaysia. Thailand is China's largest source of durian imports and is the only country that has obtained import access for fresh durian. Malaysia'sdurian exports to China are frozen. Vietnamese durian enters China via small-scale border trading. Since 2010, China's durian imports have increased rapidly. Fresh durian imports achieved 172,000 tons in 2010, which was valued at USD 149 million. Imports in 2016 reached 292,000 tons, amounting to USD 693 million. In seven years, durian imports grew by 69.7% and the value of goods increased by 365%.
The price of Thai durian has grown from about 20 baht (4 Yuan) per kg to 200 baht (40 Yuan) following China's increased demand. This has brought huge economic benefits to durian farmers in Thailand. The Monthong is the most famous variety of durian in Thailand. They are usually picked from trees and transported to domestic markets before full maturity. Peak season for Monthong durian is between May and August. The Jialun, which only matures in March, is very tasty and has a very brief selling period.
The period of import growth between 2010 and 2013 is worth noting with imports reaching 322,000 tons in 2013—the highest in history. After 2013, imports began to decline slowly. Nevertheless, the value of imports from 2010 to 2016 kept growing. The unit price of durian was $866 per ton in 2010, $1,687 per ton in 2013, and up to $2,371 per ton in 2016. To some extent, rising prices reflects durian's supply and demand. Prior to 2013, there was an abundant supply of durian on the international market and growing demand within China. In the years to follow, rising demand in Chinese markets created shortages of durian in international markets. As a result, the price of durian imports grew rapidly.
Featured Produce
Produce Marketplace
Elangeni Food Group

·

South Africa

Universal Capital Gr

·

Ecuador

AGRI GATEX LIMITED

·

Africa
Joshua Lim

·

Malaysia

City fresh fruit co.

·

Thailand

Chun lin orchard-Sel

·

Taiwan nan
China Market Access List