You are here
Back to top
Garlic Prices Continue to Fall in China
November 17, 2017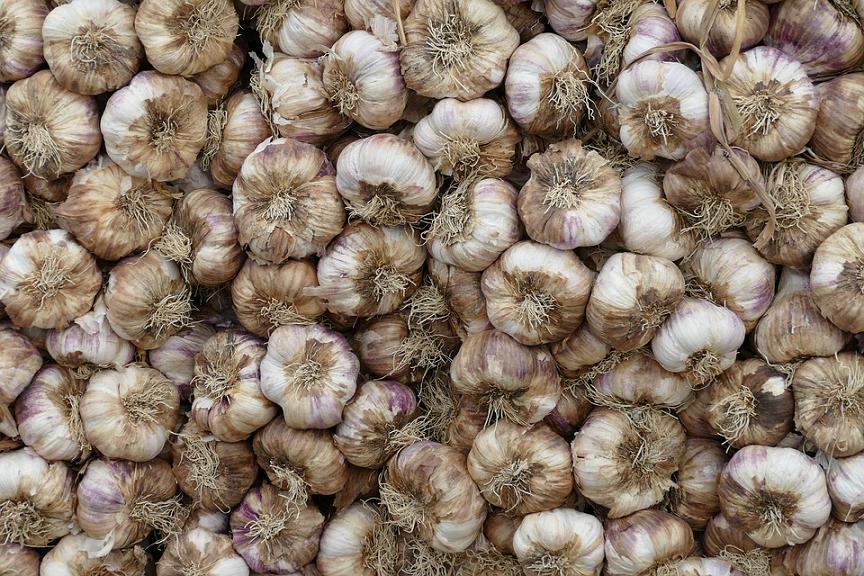 The price of garlic has fallen again recently, and garlic dealers have been losing money.
At present in Jinxiang market, the price of third-level garlic is 3.5-3.8 Yuan (USD 0.53-0.57) per kg, and the price of garlic exported to Indonesia is about 4.1 Yuan (USD 0.62) per kg, and the best quality white garlic price (6.0 CM) is only 5.4-5.6 Yuan (USD 0.81-0.84) per kg. That's down about 80% from the peak in May. It also fell 30% compared with the price of new garlic in July. Dealers who paid a high price for garlic this summer are losing money across the board. The price of the summer collection is 5.4 Yuan (USD 0.81) per kg, while the current price is 4.2 Yuan (USD 0.63) per kg, plus cold storage and all kinds of expenses. If it is sold now, it will lose about 2 (USD 0.3) Yuan per kg of garlic. Garlic dealers said: "At this time last year, the price of garlic was around 8 Yuan (USD 1.21) per kilogram, and now the price is only 25 % of last year. On sale is the mainstream."
The price of garlic has plunged because of a surge in Chinese garlic production. This year, the planting area grew by 10-15%, and the total production was the highest in a decade. The total production of the four major regions of the country exceeded 6.3 million tons, a 30% increase over 2016. The country's stock of garlic has risen to 3.2 million tons this year, an increase of 1.05 million tons over 2016, a record high for garlic stocks.
On the other hand, environmental policy also has an impact on the garlic market. Due to the large amount of waste water produced by the production of garlic tablets, many local garlic processing enterprises have been shutdown in environmental supervision, which has reduced the demand of garlic to a certain extent. Local garlic processing factory director said: "Jinxiang's garlic processing plant in garlic demand is in 6000 -7000 tons a day, but this data dropped a lot this year. This is also a main reason why garlic prices are low."
On the export side, there was no significant increase in the demand for garlic. According to customs data, in the January to September of this year, China's total garlic exports rose to 126.58 million tons, an increase of just 8% over 2016. Until June, export prices remained at around USD 2,000 per ton, with higher prices depressing foreign demand and exports down by 10%. After June, export prices plummeted to around USD 1000 per ton. In June, the volume of exports increased by 88% year on year. But in the third quarter, while export prices remained at USD 1000 per ton, the foreign demand did not increase significantly and export growth slowly, to just 6.7 % year on year
Featured Produce
Produce Marketplace
Elangeni Food Group

·

South Africa

Universal Capital Gr

·

Ecuador

AGRI GATEX LIMITED

·

Africa
Joshua Lim

·

Malaysia

City fresh fruit co.

·

Thailand

Chun lin orchard-Sel

·

Taiwan nan
China Market Access List