You are here
Back to top
First Spanish nectarines and flat peaches arrive in Shanghai
September 12, 2016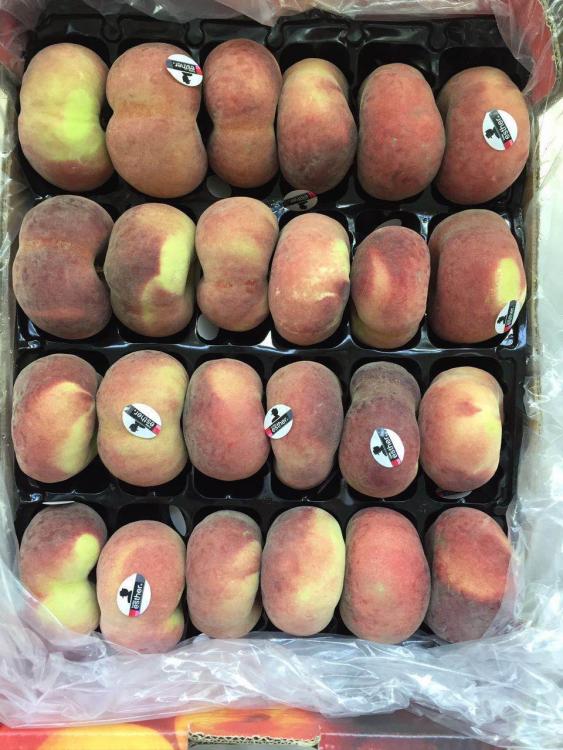 The first Spanish nectarines and flat peaches to be imported to China arrived in Shanghai on September 3, the result of Spain and China signing phytosanitary protocols on April 13 of this year for the import of Spanish stonefruit to China. 
The shipment of 96 boxes of flat peaches and 160 boxes of nectarines was imported by Shanghai Goodfarmer Agricultural International Trade Co. and Guangzhou Gaogu Trade Co., and arrived in mainland China via Dubai and Hong Kong. According to Mr. Gao, manager of Guangzhou Gaogu, sales of this batch has been extraordinary good, especially for the flat peaches, which sold out as soon as they were made available in Shanghai. 
The fruit was supplied by Frutas Esther, S.A., a producer based in the village of Abarán in the Spanish province of Murcia and focused on fresh stone fruit, grapes and strawberries. Historically, Frutas Esther has sold mostly to the European Market, but has also shipped fruit to Singapore, South Africa and South America. 
With the success of this initial shipment and the strong, globally integrated operations of Goodfarmer and Gaogu providing support, Chinese consumers can look forward to higher volume and wider availability of Spanish nectarines and peaches in the future.
Featured Produce
Produce Marketplace
Elangeni Food Group

·

South Africa

Universal Capital Gr

·

Ecuador

AGRI GATEX LIMITED

·

Africa
Joshua Lim

·

Malaysia

City fresh fruit co.

·

Thailand

Chun lin orchard-Sel

·

Taiwan nan
China Market Access List