You are here
Back to top
China's Garlic Export Review: Ten Years of Steady Growth
October 14, 2015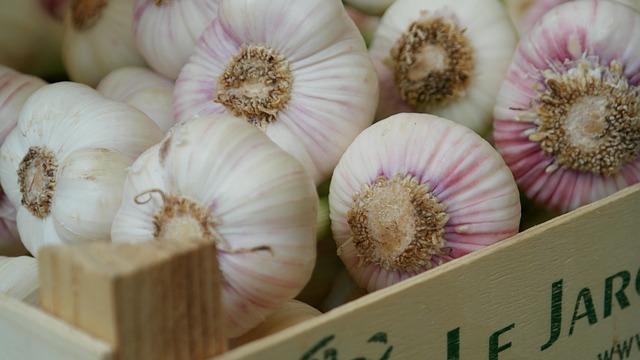 According to the Food and Agriculture Organization (FAO) of the United Nations, Chinese garlic exports enjoy absolute competitiveness in the international market, with Chinese garlic accounting for roughly 90% of the world's garlic trade. Chinese garlic is clean and of high quality and has been approved by many foreign distributors for consumption.
In China, garlic processing differs from that of most other countries, as the garlic undergoes weeding, processing, cleaning, picking, and grading all through careful manual operation and without the use of chemical herbicides. Additionally, compared to other countries, Chinese garlic undergoes more rigorous inspections and quality controls.
Chinese garlic cultivation, trade, and export have developed rapidly over the past ten years. The total export volume of garlic rose from 1.26 million tons in 2005 to 1.92 million tons in 2014, an increase of 52.3%. Similarly, total export values have grown from $700 million in 2005 to $1.83 billion in 2014, an increase of 161.4%. From 2005 to 2010, the unit price of garlic exports rose from $555.2/ton to a record high of $1755.7/ton, with the total value of Chinese garlic exports peaking at $2.67 billion in 2015. This rapid growth was not without its hitches and slowdowns however, as 2011 witnessed an overall decline in export quantity and value due to tumbling garlic prices; the total value of garlic exports fell to $1.69 billion in 2012, a decrease of 37.4% as compared to 2010, with export unit price at $1093.3/ton. However, since 2012, the unit price of garlic has stabilized, with export volume increasing 10% every year to its current 2015 high of $2.67 billion.
China's main export markets for garlic have typically been Indonesia, the United States, Brazil, Vietnam, and Malaysia, out of which Indonesia and the United States rank as the top two destinations for China's garlic exports. These two countries together accounted for of 30% of all China's garlic exports in 2005, 29.4% in 2010, and 29.9% in 2014. Within 10 years, the average unit price of China's exported garlic is expected to be 30% lower in Asian markets than that of other export regions.
Shandong, Jiangsu, Guangxi, Guangdong, and Henan provinces have been the primary production regions facilitating the rise of the Chinese garlic exports of the past ten years. Shandong province plays a particularly important role in Chinese garlic exports, as it accounts for approximately 60% of total Chinese garlic exports. In 2009, the soaring prices of Shandong's Jinxiang garlic even led to sharp fluctuations in the national and even global market price for garlic.
According to various export statistics, fresh garlic occupies the dominant position in the overall export market of Chinese garlic with more than 75% of total garlic exports being of the fresh variety over the past ten years. Dried garlic exports account for 20% of total garlic exports, with the remaining 5% being salt water garlic, vinegar-pickled garlic, and frozen garlic.
Image Source: Pixabay
Featured Produce
Produce Marketplace
Elangeni Food Group

·

South Africa

Universal Capital Gr

·

Ecuador

AGRI GATEX LIMITED

·

Africa
Joshua Lim

·

Malaysia

City fresh fruit co.

·

Thailand

Chun lin orchard-Sel

·

Taiwan nan
China Market Access List