You are here
Back to top
Chilean Prunes in Season at Jiangnan Wholesale Market
March 10, 2017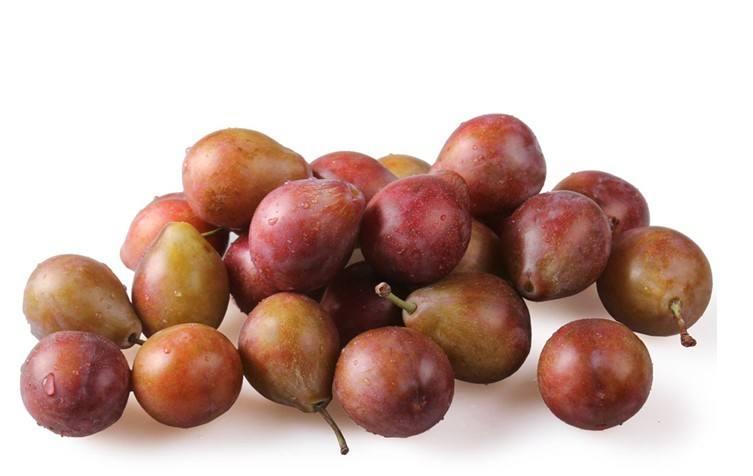 The Weekly Fruit Price Index at Guangzhou's Jiangnan Fruit & Vegetable Wholesale Market for the period of February 27th- March 5th totaled 199.51, a 2.19% increase compared to the same period last year. The trend of the Fruit Price Index is one of increase as a whole with volatility along the period.
The average daily price for fruit in this period was 13.99 yuan/kg, a rise of 0.52% compared to the previous period (February 20th- February 26th). Strains like imported prunes (53.65 yuan/kg), imported lemons (23.59 yuan/kg), and imported rambutans (9.6 yuan/kg) experienced a jump in price while the prices of varieties such as coconuts (4.11 yuan/kg), bananas (4.71 yuan/kg), and Guavas (2.34 yuan/kg) took a dive.
Fruit sales at Jiangnan market during this period improved a lot with the average daily trading volume for all fruit reaching 4,192,600 kilograms, a 5.5% increase over the same period last year. The trading volume for imported fruit witnessed a slight growth of 1.52%, rising to 2,873,100 kilograms, whereas Chinese domestic fruit trading volumes increased to 1,319,400 kilograms, a drastic growth of 15.35% over the previous period. Four types of imported fruit, prunes, cherries, durians, and cherimoyas had the highest sales volumes across all fruit varieties.
It is worth mentioning that it was the first time in 2017 for prunes to be among best-selling varieties. Major global producing nations for prunes are America, China, France, Chile and Australia, with Chilean and American prunes dominating China's imported prune market. The harvest season for Chilean prunes begins in March and ends in May while American prunes have a longer harvest season lasting four months from June to September. The Xinjiang Uygur Autonomous Region is China's principal growing region for domestic prunes which sell well in the market from August to October each year.
Prunes are characterized by a short harvest season, a high percentage of sugar content and a limited shelf life so they are always imported to China by air. A limited shelf life also poses a great challenge to logistics links and storage measures, thus raising both the cost and the risk of prune sales. In recent years, with Chinese consumers' enhancing acknowledgment of the fruit, its sales have also gone up.
It is predicted that both the overall price and trading volume at Jiangnan market for the next period (March 6th- March 13th) are to drop as festivals, a major catalyst for fruit sales, are far away.
The chart below shows the average daily price of the best selling fruit from February 27th- March 5th.

Image: Baidu
Upcoming Events
October 19, 2023

to

October 21, 2023
Produce Marketplace
Elangeni Food Group

·

South Africa

Universal Capital Gr

·

Ecuador

AGRI GATEX LIMITED

·

Africa
Joshua Lim

·

Malaysia

City fresh fruit co.

·

Thailand

Chun lin orchard-Sel

·

Taiwan nan
China Market Access List