You are here
Back to top
California's First Charter of Cherries Lands in Zhengzhou, China
June 01, 2017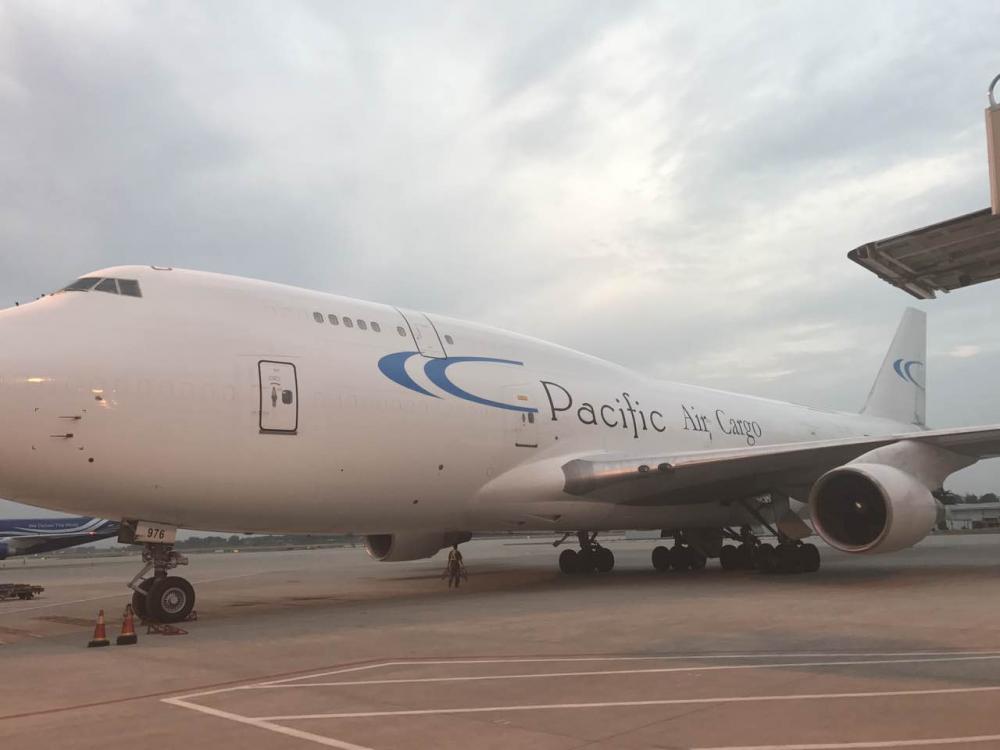 During the Dragon Boat Festival holidays, Eaemall.com, an E-commerce-focused subsidiary owned by China Eastern Airlines, has brought a freshness and sweetness from across the Pacific Ocean to Chinese consumers. It was reported that a charter flight loaded with California cherries from Los Angeles had landed in Zhengzhou, a city in central China, on the evening of May 29th. In order to ensure the highest quality of the cherries, Eaemall.com has joined hands with Primavera Marketing Inc., a leading Californian fruit exporter, in scheduling the flight. The air shipment is an unprecedented historic event with special significance. It is the first time for a Californian company to take the lead in using a charter flight to export cherries to China. 
Mr. Chang Luk, Manager of Air Freight Department, Shanghai Oheng Import& Export Co, a company responsible for the customs declaration and cold-chain logistics this time, told Produce Report, "The charter flight transportation is a great challenge and bold trial on supply chain which would be a mission impossible without the joint efforts from Eaemall.com, Xiamen Taidak, and Oheng. It also marks the first time imported Californian cherries to be distributed in Zhengzhou."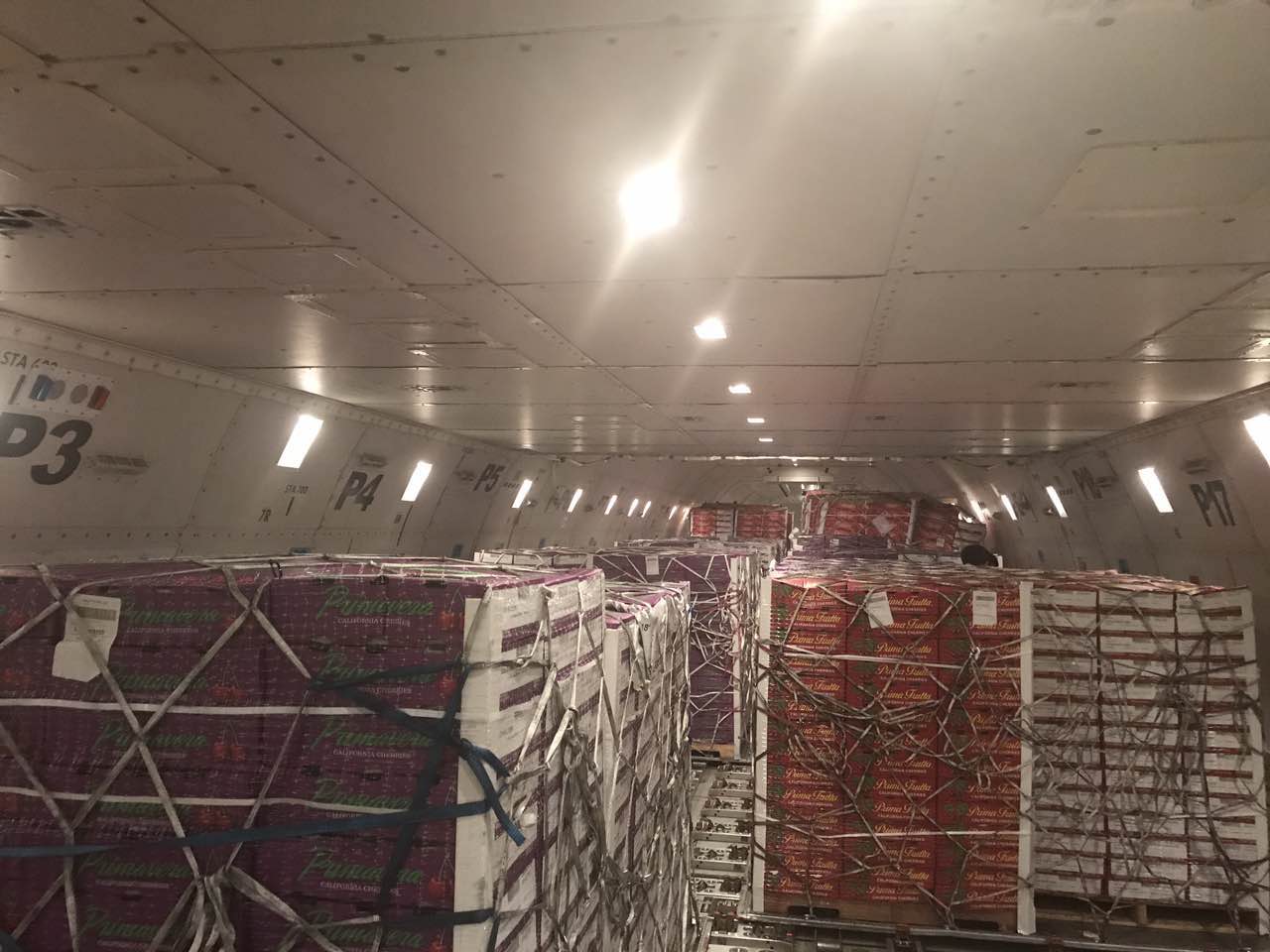 Produce Report has learned that a Boeing cargo carrier 747-400 has been rented for the air shipment and its freight volume of cherries has reached 105 tons. All the cherries came from Primavera with Bing as the main variety. Importers are Shanghai Eastern Express Co., Dalian Yidu Group Co., and Shanghai Riverking Co. On the retail side, Eaemall.com has cooperated with premium E-commercial platforms on fresh products such as Benlai.com online and with large-scale supermarkets offline.
Produce Report had the opportunity to interview Mr. Steven Fang, CEO of Eaemall.com, and asked for his thoughts on the flight and the strength for this mode of transportation. Mr. Fang said that Primavera is a big supplier which has the capacity to coordinate with retailers in pre-sale and sales promotion. However, pre-sale and sales promotion of imported produce is a great test on logistics and a tough challenge for commercial flights which have difficulties in dealing with distribution of a large amount of goods.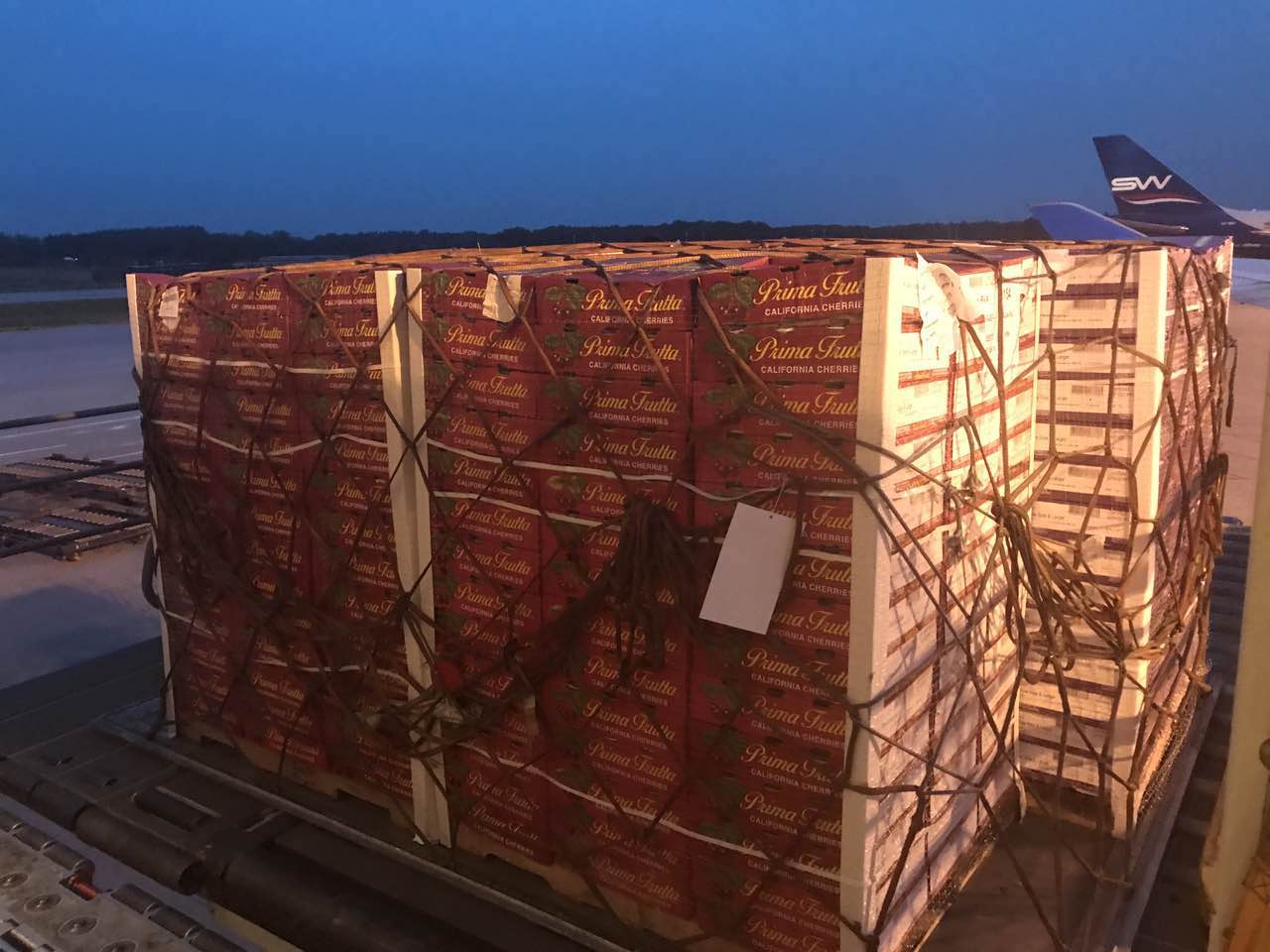 Regarding the advantages of chartered carrier, he noted, "In the past, we overemphasized the purchase cost in produce procurement and ignored the cost in transportation, storage, distribution and labors. Split deliveries to different destinations or at different times have caused repeated waste on the one hand, and given rise to the problem of uneven product quality on the other hand. Chartered carriers are more efficient in transportation, storage, and distribution of goods in large quantity. This means that transportation is also easier to maintain a relatively consistent quality and more cost-effective."
Meanwhile, Mr. Fang stressed that charter flight's advantage in time-effect also enables new fruit varieties and new ways of packaging to emerge in the Chinese market. For example, 40 tons of cherries on the plane are in original consumer package which would be impossible by sea shipment.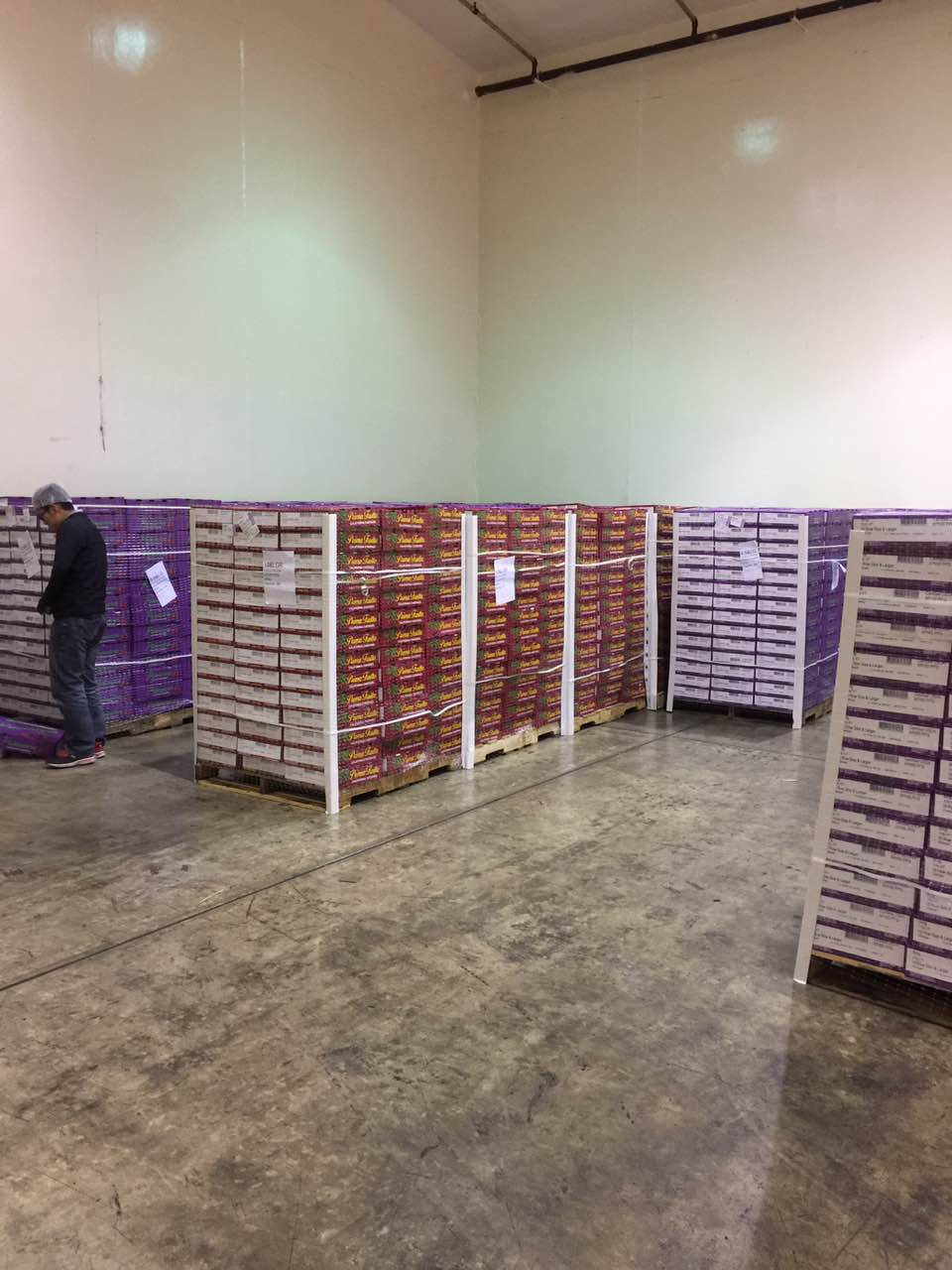 To gain more understanding of the supplier side, Produce Report also reached out to Bin Zhang, Primavera Marketing export sales. When asked why Primavera chose a chartered plane to export the cherries, Bin responded that in addition to support from Eaemall.com, it was Primavera's competing edge in its cherry's quantity and quality that made the air shipment possible. According to his introduction, California is an ideal place for growing cherries but Californian cherries have not gained their deserved consumer awareness in China as that of Chilean cherries and American Northwest cherries. This new chartered flight serves as a great opportunity to promote Californian cherries in China. "In a normal season, California produces around 8 million boxes, each holding 18 pound of cherries, and almost a quarter of them are from our company. Backed by the huge output, the owners of our company are willing to invest in facilities, cold storage, packing equipments and transportation." Bin remarked.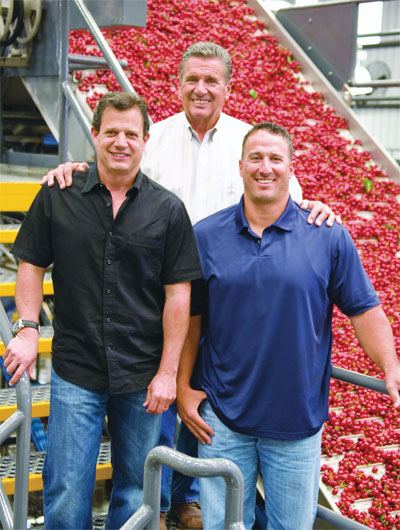 Primavera Marketing Inc, Prima Frutta Packing Inc, and A. Sambado& Son are three companies with different business focus which all belong to the Sambado family. As early as in the mid-1940's, the family established a cherry and walnut ranch in the California countryside. As General Manager and President of Prima Frutta Packing, Tim Sambado, a graduate from Stanford University with a master degree in Industrial Engineering, boasts ability in merging technology with farming and packing. With the continuous effort of the family, Primavera Marketing Inc has become one of the leading fruit growers and shippers in California. In a brief interview on this historic event, Tim told Produce Report that it is now the peak season for California cherries and Primavera was honored to bring Bing cherries, the best cherry variety in California with high sugar content and firmness as its main features, to Chinese consumers.
Image sources: Eaemall.com& Primavera Marketing Inc
Upcoming Events

October 27, 2022

to

October 29, 2022

November 02, 2022

to

November 04, 2022
Produce Marketplace
AGRI GATEX LIMITED

·

Africa

ALOE ECO PARK SAPI D

·

Mexico

Tien Thinh Agricultu

·

Vietnam
Joshua Lim

·

Malaysia

City fresh fruit co.

·

Thailand

Chun lin orchard-Sel

·

Taiwan nan
China Market Access List