You are here
Back to top
AQSIQ: China Allowable Imported Fruits (Updated July 6, 2016)
July 14, 2016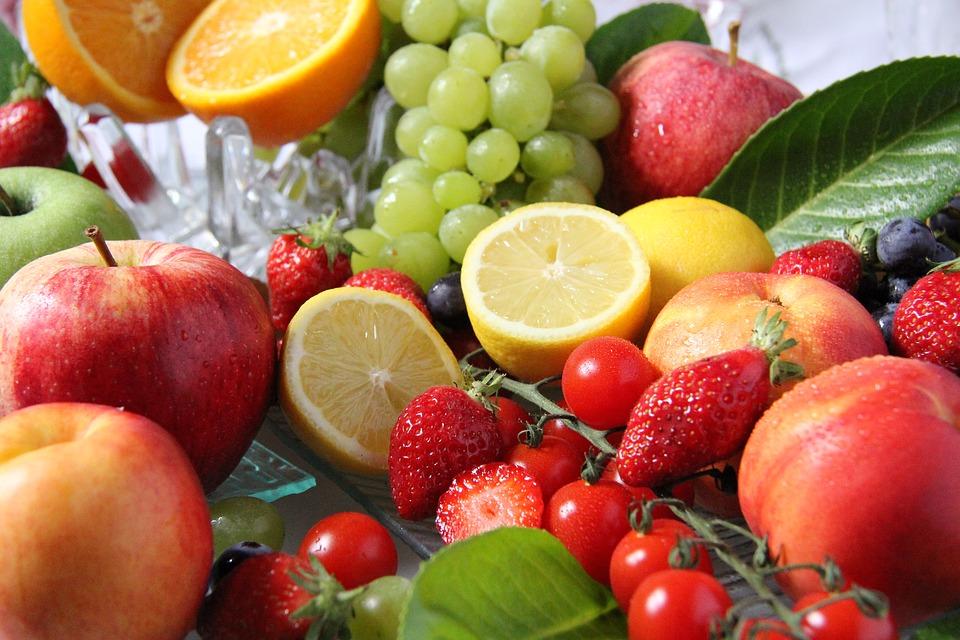 On July 6, 2016, the General Administration of Quality Supervision, Inspection and Quarantine (AQSIQ) released the latest list of allowable imported fruits. Compared with the previous version (March 28), there are some major changes, as stated below:
(1) Philippines pawpaw was changed to papaya, and the Chinese and Latin names were added.
(2) One more variety of plum was added for the U.S., with the Latin name Prunus domestica.
(3) Peaches and plums from Spain were added to the list for the first time, under the Latin names Prunus persica (peaches) and Prunus salicina and Prunus domestica (plums).
(4) One more variety of kiwifruit was added for Greece, with the Latin name Actinidia deliciosa.
Since February 6, AQSIQ began to use the Latin, English, and Chinese names, in order to make it clearer for workers in the industry to understand which fruits can be legally imported to China.
On March 11, AQSIQ banned the import of kiwiberries from New Zealand, as their Latin name, Actinidia arguta, is not on the list, and their import is not allowed.
Below is the latest version of allowable imported fruits:
Origin

Items

Thailand

Tamarind(Tamarindus indica), Sugarapple(Annona squamosa), Papaya(Carica papaya), Carambola(Averrhoa carambola), Guava(Psidium guajava), Rambutan(Nephelium lappaceum), Rose apple(Syzygium samarangense), Jackfruit(Artocarpus heterophyllus), Long kong(Lansium parasiticum), Pineapple(Ananas comosus), Sapodilla(Manilkara zapota), Banana(Musa sp.), Passion fruit(Passiflora edulis), Coconut(Cocos nucifera), Longan(Dimocarpus longan), Durian(Durio zibethinus), Mango(Mangifera indica), Litchi(Litchi chinensis), Mangosteen(Garcinia mangostana), Citrus[Mandarin (Citrus reticulata), Orange(Citrus sinensis), Pomelo(Citrus maxima)]

Malaysia

longan(Dimocarpus longgana), Mangosteen(Garcinia mangostana), Litchi(Litchi chinensis), Coconut(Cocos nucifera), Watermelon(Citrullus lanatus), Pawpaw(Chaenomeles sinensis), Rambutan(Nephelium lappaceum)

Indonesia

Banana(Musa nana), longan(Dimocarpus longgana), Mangosteen(Garcinia mangostana), Salacca(Salacca zalacca)

Vietnam

Mango(Mangifera Indica), longan(Dimocarpus longgana), Banana(Musa sp.), Litchi(Litchi chinensis), Watermelon(Citrullus lanatus), Rambutan(Nephelium lappaceum), Jackfruit(Artocarpus heterophyllus), Pitaya(Hylocereus undulatus)

Myanmar

Longan(Dimocarpus longgana), Mangosteen(Garcinia mangostana), Rambutan(Nephelium lappaceum), Litchi(Litchi chinensis), Mango(Mangifera Indica), Watermelon(Citrullus lanatus), Melon(Cucumis melo), lndian jujube(Zizyphus mauritiana) (last 4 items only to enter in Ruili & Daluo in Yunnan province)

Philippines

Pineapple(Ananas comosus), Banana(Musa sp.), Mango(Mangifera indica), Papaya(Carica papaya)

Japan

Apple(Malus domestica), Pear(Pyrus pyrifolia)

Pakistan

Mango(Mangifera indica), Citrus[Mandarin(Citrus reticulata), Orange(Citrus sinensis)]

India

Mango(Mangifera indica), Grape(Vitis vinifera)

Israel

Citrus[Orange(Citrus sinensis), Pomelo(Citrus grandis), Mandarin(Citrus reticulata), Lemon(Citrus lemon), Grapefruit(Citrus paradise)] (all trial import)

Tajikistan

Cherry(Prunus avium)

China Taiwan

Pineapple(Ananas comosus), Banana(Musa sp.), Coconut(Cocos nucifera), Sugar apple/Sweet sop(Annona squamosa, Annona cherimola× Annonasquamosa, Atemoya), Pawpaw(Chaenomeles sinensis), Papaya(Carica papaya), Fruit of Carambola(Averrhoa carambola), Mango(Mangifera indica), Guava(Psidium guajava), Rose apple(Syzygium samarangense), Betel nut(Areca catechu), Plum(Prunus salicina), Loguat(Eriobotrya japonica), Persimmon(Diospyros kaki), Peach(Prunus persica), Indian jujube(Zizyphus mauritiana), Japanese apricot/Mei(Prunus mume), Pitaya(Hylocereus undatus, Hylocereus polyrhizus, Hylocereus costaricensis), Melon/Cantaloupe(Cucunmis melo), Pear(Pyrus pyrifolia), Grape(Vitis vinifera.,Vitis labrusca and its hybrid species, mainly Kyoho grape, Vitis vinifera × Vitis labrusca na Bailey cv. Kyoho), Citrus[(Mandarin(Citrus reticulata) and its hybrid species, Pomelo(Citrus maxima), Grapefruit(Citrus paradisi), Lemon(Citrus limon), Orange(Citrus sinensis)]

U.S.

Plum(Prunus salicina,Prunus domestica; CA), Cherry(Prunus avium; WA, OR, CA, ID), Grape(Vitis vinifera; CA), Apple(Malus domestica), Citrus(CA, FL, AZ, TX), Pear(Pyrus pyrifolia; CA, WA, OR)

Canada

Cherry(Prunus avium), Blueberry(Vaccinium)

Mexico

Avocado(Persea americana Var. Hass), Grape(Vitis vinifera), Blackberry(Rubus ulmifo-lius), Raspberry(Rubus idaeus)

Panama

Banana

Sri Lanka

Banana(Musa supientum)

Ecuador

Banana(Musa sp.), Mango(Mangifera indica)

Columbia

Banana(Musa sp.)

Costa Rica

Banana(Musa AAA)

Uruguay

Citrus(Citrus sp.)

Argentina

Citrus[Orange(Citrus sinensis), Grapefruit(Citrus paradisi), Mandarin(Citrus reticulata)and its hybrid species)], Apple(Malus domestica), Pear(Pyrus communis)

Chile

Kiwi fruit(Actinidia chinensis, Actinidia deliciosa), Apple(Malus domestica), Grape(Vitis vinifera), Plum(Prunus salicina, Prunus domoestica), Cherry(Prunus avium), Blueberry(Vaccinium spp.), Avocado(Persea americana)

Peru

Grape(Vitis vinifera), Mango(Mangifera indica), Citrus[Grapefruit(Citrus×paradisii), Mandarin(Citrus reticulate) and its hybrid species,Orange(Citrus sinensis), Key Lime(Citrus aurantifolia)and Tahiti lime(Citrus latifolia)], Avocado(Persea americana)

France

Apple(Malus domestica), Kiwi fruit(Actinidia chinensis, Actinidia deliciosa)

Spain

Citrus[Mandarin(Citrus reticulata), Orange(Citrus sinensis), Grapefruit(Citrus paradisi), Lemon(Citrus limon)], Peach(Prunus persica), Plum(Prunus salicina, Prunus domoestica)

Italy

Kiwi fruit(Actinidia chinensis, Actinidia deliciosa)

Cyprus

Citrus[Orange(Citrus sinensis), Lemon(Citrus limon), Grapefruit(Citrus paradisi), Mandora(Citrus sinensis × Citrus reticulata)]

Belgium

Pear(Pyrus communis)

Greece

Kiwi fruit(Actinidia chinensis, Actinidia deliciosa)

Netherlands

Pear(Pyrus communis)

 

South Africa

Citrus[Mandarin(Citrus reticulata), Orange(Citrus sinensis), Grapefruit(Citrus paradisi), Lemon(Citrus limon)], Grape(Vitis vinifera), Apple(Malus domestica)

Egypt

Citrus(Citrus sp.)

Morocco

Citrus[Orange(Citrus sinensis), Mandarin(Citrus reticulata), Clementine (Citrus clementina), Grapefruit(Citrus paradisi)]

Australia

Citrus[Orange(Citrus sinensis), Mandarin(Citrus reticulata), Lemon(Citrus limon), Grapefruit(Citrus paradisi), Lime(Citrus aurantifolia, Citrus latifolia, Citrus limonia), Tangelo(Citrus tangelo), Sweet grapefruit(Citrus grandis × Citrus paradisi)], Mango(Mangifera indica), Apple(Malus domestica; Tasmania), Grape(Vitis vinifera), Cherry(Prunus avium)

New Zealand

Citrus[Mandarin(Citrus reticulata, Citrus deliciosa, Citrus unshiu), Orange(Citrus sinensis), Lemon(Citrus limon, Citrus meyeri)], Apple(Malus domestica), Cherry(Prunus avium), Grape(Vitis vinifera), Kiwi fruit(Actinidia chinensis, Actinidia deliciosa, Actinidia deliciosa×Actinidia chinensis), Plum(Prunus salicina, Prunus domestica), Pear(Pyrus pyrifolia,Pyrus communis), Mei/Japanese apricot(Prunus mume)

Kyrgyzstan

Cherry(Prunus avium)

North Korea

Sweetberry/honeysuckle(Lonicera caerule L. var.edulis Turcz. ex Herd.), Lingonberry(Vaccinium sp.) (Only for processing)

South Korea

Grape(Vitis vinifera)
Upcoming Events
October 19, 2023

to

October 21, 2023
Produce Marketplace
Elangeni Food Group

·

South Africa

Universal Capital Gr

·

Ecuador

AGRI GATEX LIMITED

·

Africa
Joshua Lim

·

Malaysia

City fresh fruit co.

·

Thailand

Chun lin orchard-Sel

·

Taiwan nan
China Market Access List