You are here
Back to top
60 Tons of Imported Philippine Bananas Destroyed in Shanghai
April 20, 2016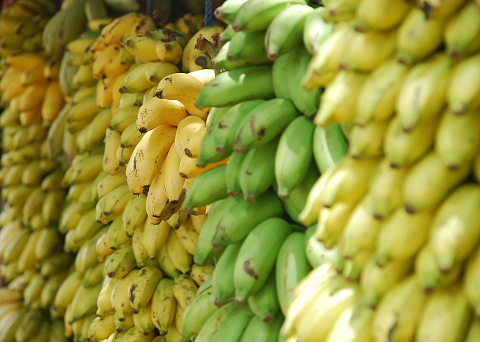 According to an April 12 CCTV news report, fruit pest the gray pineapple mealybug was detected in two batches of bananas imported from the Philippines. As a result, the Shanghai Pudong Entry-Exit Inspection and Quarantine Bureau promptly destroyed a related 60-ton shipment of bananas with a value of 37,000 US dollars.
The gray pineapple mealybug lives on the exterior of plants and its eggs and larvae are parasitic. This pest poses a threat not only to pineapples, but also to bananas, sugar apples, and citrus. The bug can cause malnutrition in host plants, while in severe cases can lead to the death of the plant.
The insect is widely distributed in the Philippines and other tropical regions, but is not currently thought to be endemic to China. Due to climatic similarities between southern China and the Philippines, if the gray pineapple mealybug were introduced to China, it could seriously harm fruits, vegetables and other plant life, thus causing damage to the agricultural sector.
In a related matter, last month more than 20 tons of substandard imported Spanish lemons and oranges were destroyed by the Tianjin Port Inspection and Quarantine Bureau. This was the first shipment of Spanish fruits to reach the port of Tianjin, and had a combined value of 14,000 Euros.
The reason for the destruction of the fruits was they failed to meet importation standards referred to as " Phytosanitary Requirements and Protocols of Spanish Exports to China". While quarantined at the port, investigating officers found the fruit came from unregistered orchards and packing plants in Spain. Additionally, proper pre-quarantine requirements had no been respected, as the fruit had not been properly refrigerated while in Spain, causing cargo crates to mildew. The fruit was also not correctly labeled and failed to meet other export requirements.
Image: Pixabay
Featured Produce
Produce Marketplace
Elangeni Food Group

·

South Africa

Universal Capital Gr

·

Ecuador

AGRI GATEX LIMITED

·

Africa
Joshua Lim

·

Malaysia

City fresh fruit co.

·

Thailand

Chun lin orchard-Sel

·

Taiwan nan
China Market Access List