You are here
Back to top
2017 Year in Review: China's Cherry Market
March 19, 2018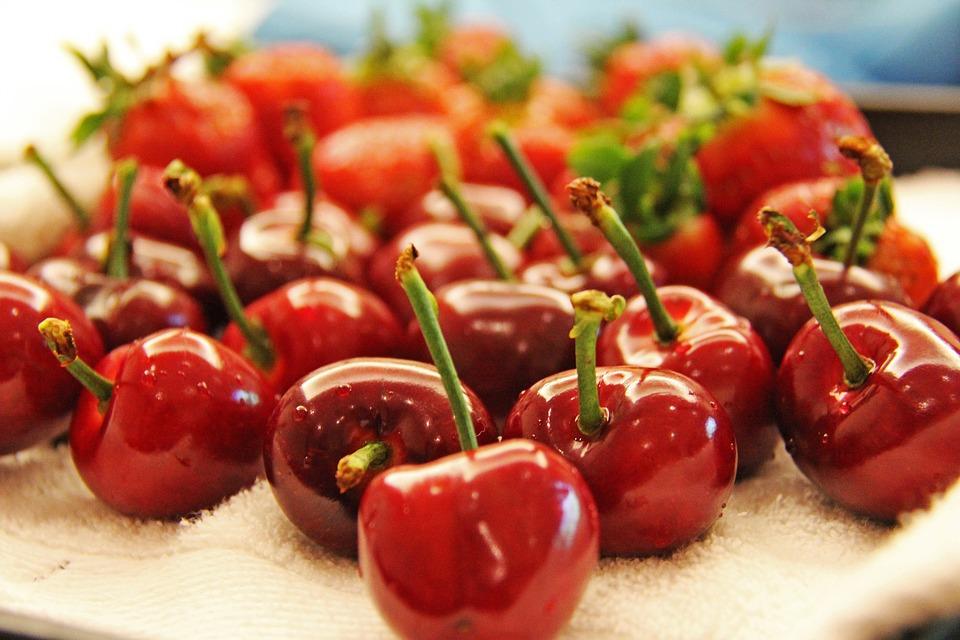 According to statistics from the United Nations FAO, the global planting area and production volume of cherries have grown steadily in recent years. In 2016, global production of cherries topped 2.36 million tons with almost 448,000 hectares planted. Without a doubt, the cherry industry is in its prime, with excellent product prices, exponential market growth, and reasonable earnings all seeming to point to the viability of sustaining this growth in the longer-term.
In China, the cherry's popularity is even more pronounced: its brisk sales over the years have led the fruit to become the brightest star during the Chinese Spring Festival holiday.
Data from China Customs indicate that China imported 102,000 tons of cherries valued at USD 770 million in 2017, shrinking by 6.6% in volume and 3% in value compared to 2016 (109,000 tons and 790 million dollars, respectively). In 2017, cherries from eight countries were imported into China, those being (in order of market share) Chile, U.S., Canada, New Zealand, Australia, Tajikistan, Kyrgyzstan, and Turkey.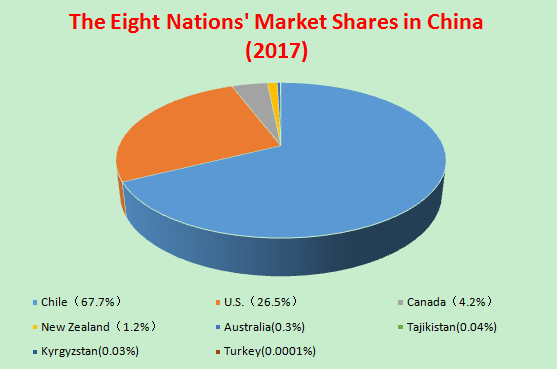 ▲ Imported Cherry Market Shares in China for 2017
Chilean Cherries
Although still enjoying a market share of 67.7% in China's imported cherry market, Chile witnessed a 24.8% year-on-year decline in its cherry exports to China in 2017 with a volume of only 69,000 tons. However, the figures by themselves are misleading, as in fact the 2017/18 season set a new record for Chilean cherry export. According to ASOEX, Chile's cherry shipments to Asia as of 16 February 2018 were up 93% on last season at 166,692 tons, with China accounting for more than 90% of this volume. It is expected that the 2017/2018 season will be the largest export of cherries to China ever. 
There are two main reasons behind 2017's unexpected dip in Chilean cherry exports to China. First of all, harvesting of the 2017/18 crop was two to three weeks late this season, which caused most shipments to China to be made in 2018. Secondly, many Chilean cherries this season were transported via expedited ships to Hong Kong before transshipment to China.
Besides the quality of the fruit, the success of Chilean cherries in China should be attributed to the intensive promotional campaigns undertaken in both first and lower-tier cities. The Chilean Cherry Committee invested USD 5 million in developing the Chinese market in the 2016/17 season, which led to remarkable results. Because of this success, the advertising campaign was extended to the current season and is still on-going.
▲ Intensive Promotional Campaigns for Chilean Cherries
At the International Fruit Conference 2017 held in Shanghai, Alejandro García-Huidobro, General Manager at Exportadora Prize, predicted that Chilean cherry exports would reach 230,000 tons in the 2021/22 season.
American Cherries
Shipments of American cherries to China amounted to 27,000 tons in 2017, a 95% increase over 2016. The production volume for California cherries and Northwest cherries stood at 79,000 tons and 240,000 tons respectively, both hitting all-time highs. California and Northwest cherries also both celebrated record years in exports to China (including Hong Kong), with an export volume of 2,281 tons and 27,000 tons, respectively.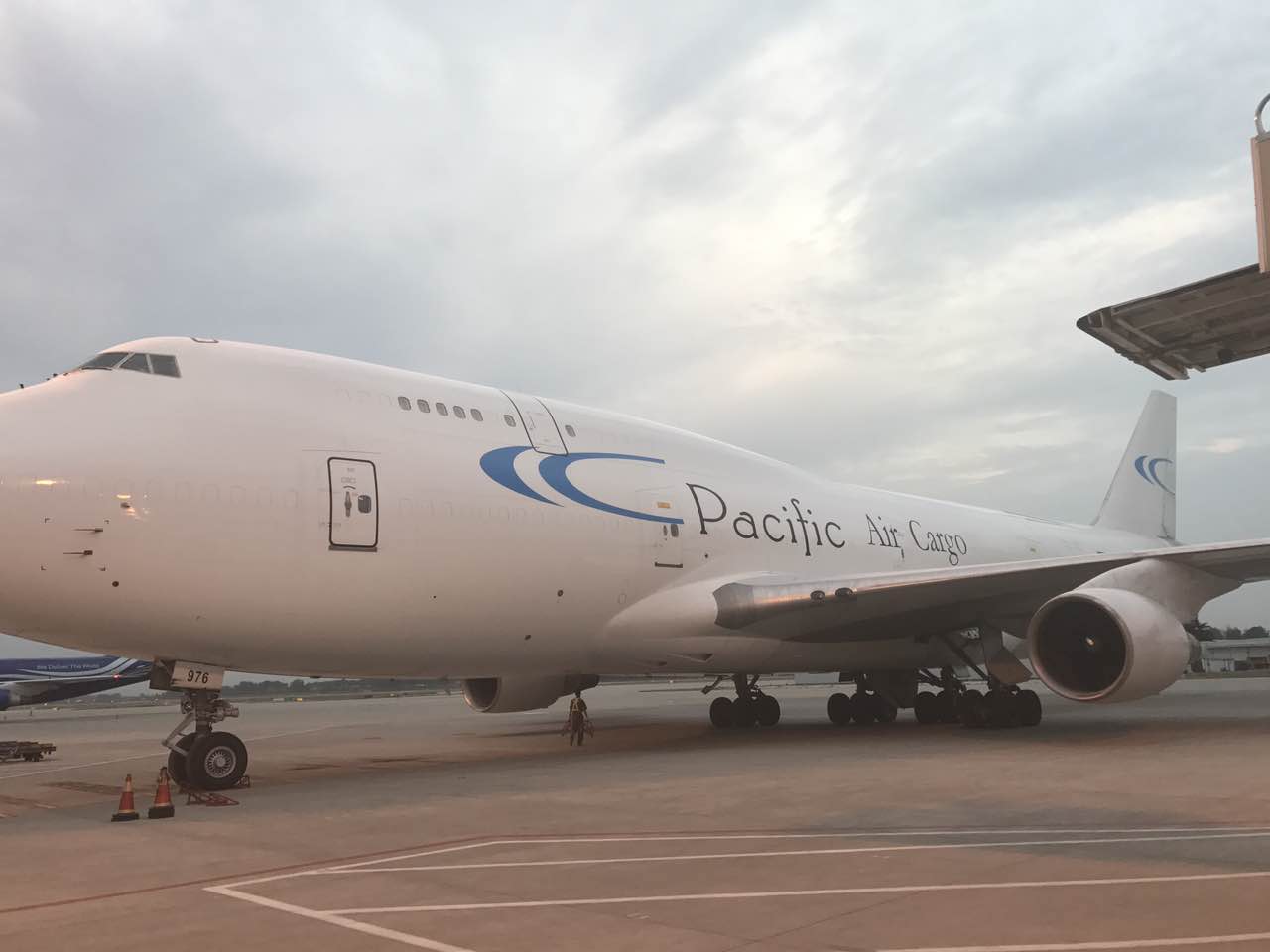 ▲ California's First Charter of Cherries Lands in Zhengzhou
Moreover, there were some notable milestones in American cherries' air shipments to China in 2017. In May, a charter plane loaded with California cherries arrived in Zhengzhou, the first time a Californian company took the lead in scheduling cherry export flights. In July, Northwest cherries touched down in Chengdu, marking the opening of a direct air route for American cherries to Southwest China.
Canadian Cherries
The Canadian cherry season extends for nearly four months, from mid-June to September. In 2017, 4,289 tons of cherries from Canada valued at USD 26.35 million entered China, representing an increase of 125% and 75% in volume and value over 2016, respectively. 
Mr. Sam Xie, CEO of Shenzhen Gold Anda Agricultural, a major importer of Canadian cherries, informed Produce Report that compared to cherries from other countries, Canadian cherries stand out for their quality as opposed to quantity. However, low prices for American cherries in 2017 also drove down the price of Canadian cherries in the Chinese market.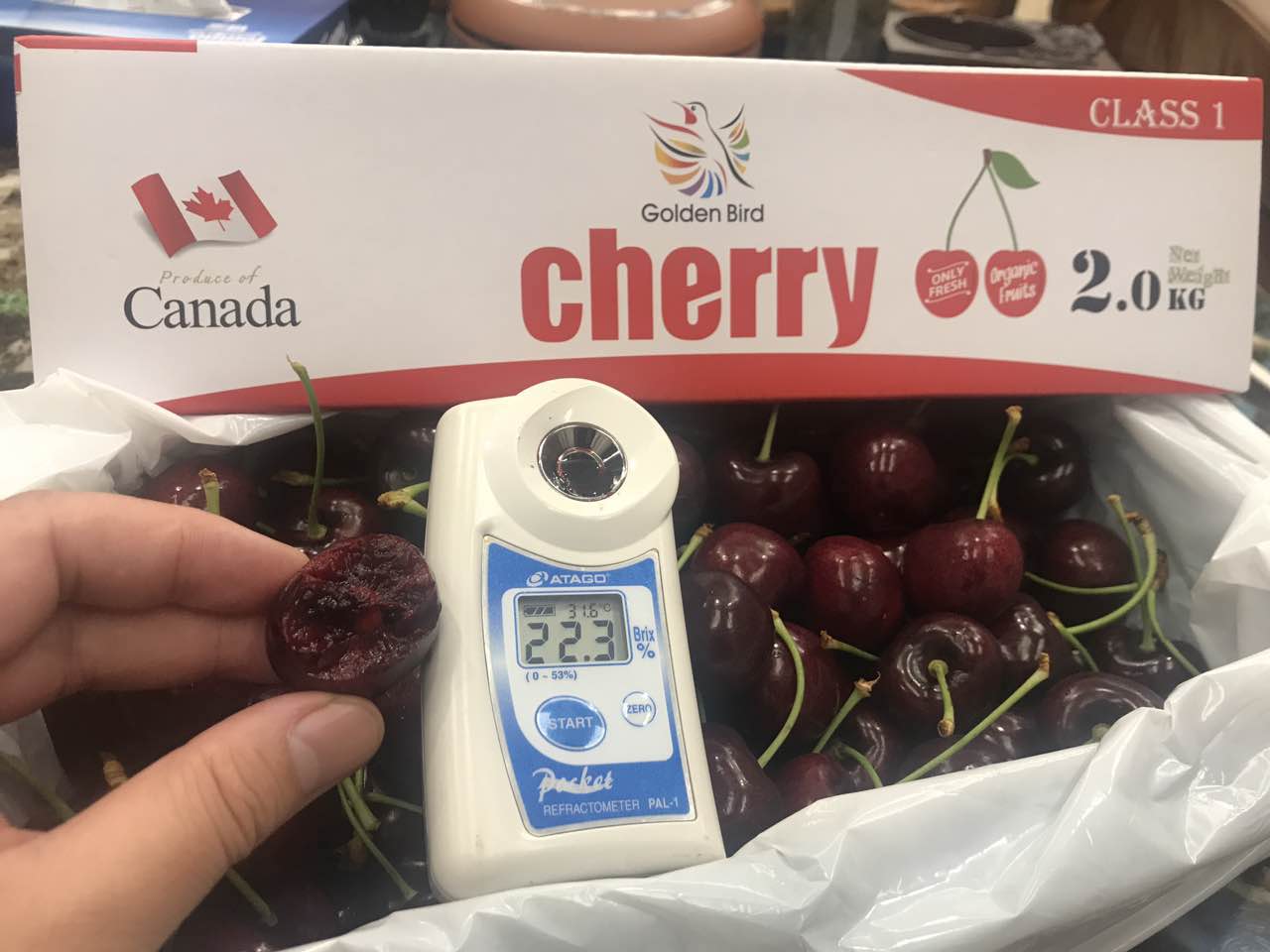 ▲ Canadian Cherries
American cherries remain available in China until August, after which cherries from Canada fill the gap before Chilean cherries arrive.
New Zealand Cherries
New Zealand exported 1,178 tons of cherries to China in 2017, with an export value of USD 22 million. In an interview with Produce Report, Ms. Bao, Procurement Director at Shanghai YUHUA Fruits Company, remarked that "Cherries from New Zealand have become known to Chinese consumers over the last three years for their ideal growing conditions and world-class quality, whereas a relatively higher price makes them almost always confined to the high-end markets. New Zealand cherries exported to China generally have a diameter of 28 millimeters, demonstrating the trend that bigger cherries always enjoy better sales." Ms. Bao thinks New Zealand is able to take its proper place at the top of China's high-end cherry market through its consistent high quality.
Australian Cherries
In late 2017, cherries from Australia's mainland were allowed to be air-freighted to China. This development means that cherries from mainland Australia can potentially be on Chinese supermarket shelves within 48 to 72 hours of harvest, a huge leap from the previous 20 days transit time via sea shipments. While Australian cherries have enjoyed market access to China since 2013, only Tasmanian cherries were able to be transported by air due to concerns surrounding fruit flies.
Australian cherries are grown in six states, with New South Wales, Victoria, Tasmania, and South Australia the four largest producers. The cherry industries of these four states are focused on export, whereas those of Western Australia and Queensland are instead geared to domestic markets. Cherries from the Australian mainland are available from mid/late October to late February, while Tasmania begins its cherry season in mid/late December and continues through to late February.
According to Tom Eastlake, President of Cherry Growers of Australia, Australian cherry production in the 2017/18 season is almost certainly expected to reach 15,000 tons and could even hit 18,000 tons. Currently, up to 30% of the total production is exported to overseas countries with mainland China, Hong Kong, Singapore, and Taiwan the leading destinations.
Cherries from Tajikistan and Kyrgyzstan
Although both boast huge advantages in cherry pricing, Kyrgyzstan and Tajikistan face similar challenges in produce export: outdated production, few cold storage facilities, and inefficient processing and packing practices. Most cherries from Tajikistan and Kyrgyzstan come into China via air freight to Urumqi, the capital of Xinjiang Uyghur Autonomous Region.
Turkish Cherries
Turkey is the largest cherry producer and the third largest cherry exporter in the world. Turkish cherries are primarily exported to European countries. The main variety of cherries grown in and exported from Turkey is the Ziraat 900, which is also referred to as 'Napoleon' in many markets.
Turkey celebrated its first cherry shipment to China on August 9, 2017 when 312 cases of Turkish cherries weighing 1.6 tons arrived at Guangzhou Baiyun International Airport. The following day, cherries from this shipment made their debut at the Jiangnan Fruit Wholesale Market and were sold for between USD 32 and USD 35 for a 5 kilogram package. However, Turkey was only able to supply a small amount of cherries to China in 2017, as the Turkish cherry season, which lasts from late May to late July, had already come to an end.  
An industry insider told Produce Report that Turkey's inefficient cherry cold treatment and limited air transport resources between Turkey and China negatively impact Turkish cherry exports to China. Furthermore, the quality of Turkish cherries in 2017 was affected by adverse weather conditions. For this, Turkish officials expressed regret and stated that they are looking forward to satisfying Chinese consumers in 2018.
Cherries from Uzbekistan
Uzbek cherries have technical market access to China but are temporarily restricted until all formal admittance procedures are completed. Cherries also became Uzbekistan's first fruit category to gain access to China.
According to United Nations FAO, Uzbekistan's cherry output in 2016 totaled 95,000 tons, ranking fifth in the world. Each year, Uzbekistan exports USD 50 million worth of cherries to South Korea, UAE, Singapore, UK, and CIS countries. The harvest season for its cherries lasts from May to July, with Revershon, Bichiy glaz, and Bahor the main varieties.
China's Domestic Cherries
China's domestic cherry production has flourished over the years, particularly in developing new varieties and improving overall product quality. In 2016, China's cherry planting area reached 153,333 hectares, with growing regions mainly centered in Shandong, Shanxi, Henan, Shaanxi, Gansu, and Liaoning Provinces. Dalian, Liaoning Province, is well-known for the quality of its cherries, whereas Shandong Province is recognized for its cherries which are cultivated in open fields.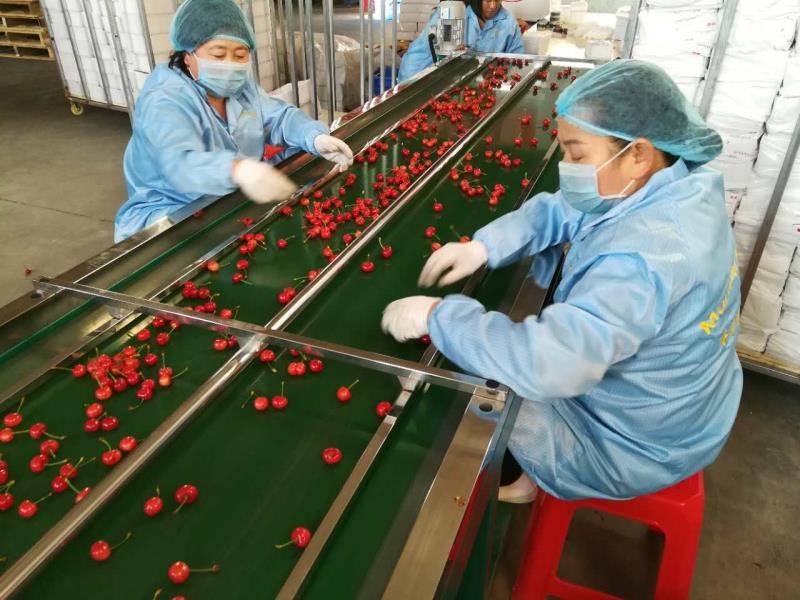 ▲ Premium Chinese Domestic Cherries From Yantai, Shangdong Province
In 2017, China's domestic cherry crop came to market in mid-February and remained there until late July. The striking disparity in domestic cherry prices has become increasingly noticeable. Low-end domestic cherries largely hover at USD 2~3 per kilogram, but even so, their sales are still sluggish. By contrast, high-end domestic cherries are in constant short supply, even with a price exceeding USD 10 per kilogram. Their strong performance also influences the price of imported cherries, which shows how fruit quality is becoming more of a concern and purchasing factor for Chinese consumers.
"Russia No.8" and Tieton are the two leading cherry varieties planted in China. As a frost-resistant variety introduced from Russia, "Russia No.8" is able to compete with imported cherries in taste, color, size, and texture. Tieton's main characteristic, an early-maturing variety from the U.S., is its high yield.
 
Image source: MZMC
Upcoming Events
October 19, 2023

to

October 21, 2023
Produce Marketplace
Elangeni Food Group

·

South Africa

Universal Capital Gr

·

Ecuador

AGRI GATEX LIMITED

·

Africa
Joshua Lim

·

Malaysia

City fresh fruit co.

·

Thailand

Chun lin orchard-Sel

·

Taiwan nan
China Market Access List