You are here
Back to top
Zespri's Secret to Preserving Kiwi Freshness during Distribution
July 03, 2018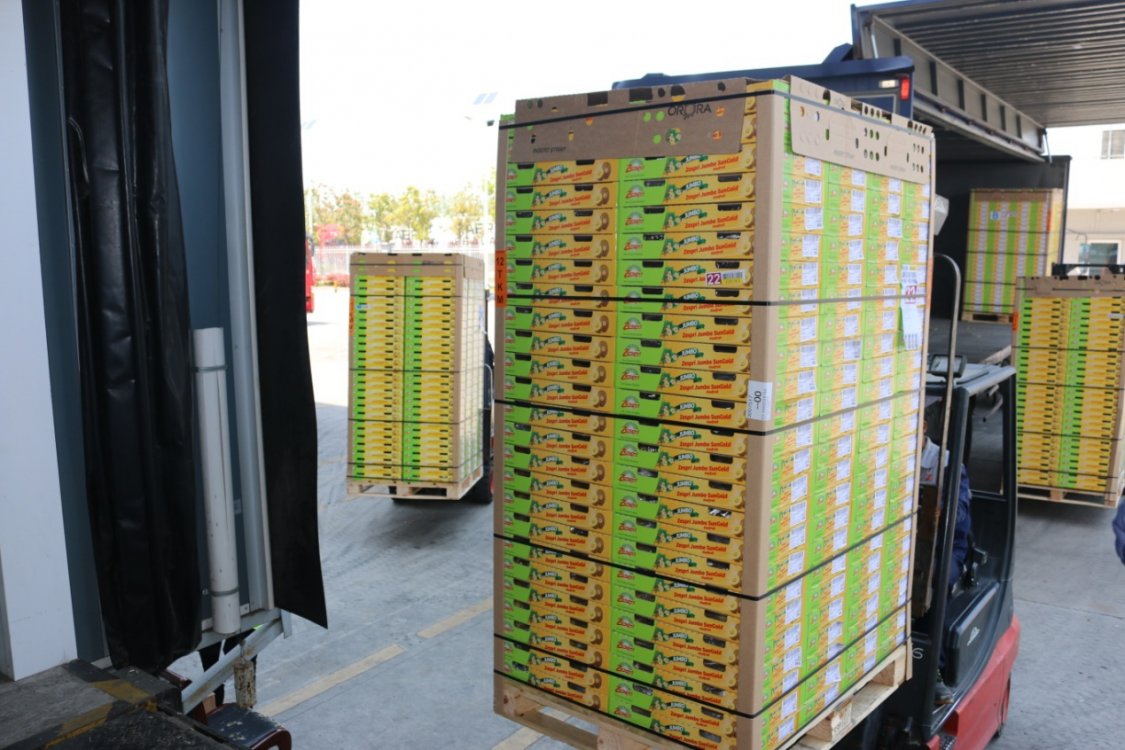 On April 11, the season's first shipment of kiwifruit, New Zealand-grown Zespri kiwifruit, arrived in Shanghai's Nanhui Port. The reefer vessel sailed from Tauranga on March 30 with a load of roughly 1,550 tons of premium SunGold kiwifruit. Just days later, the SunGold-branded fruit was available for sale both online and offline throughout China.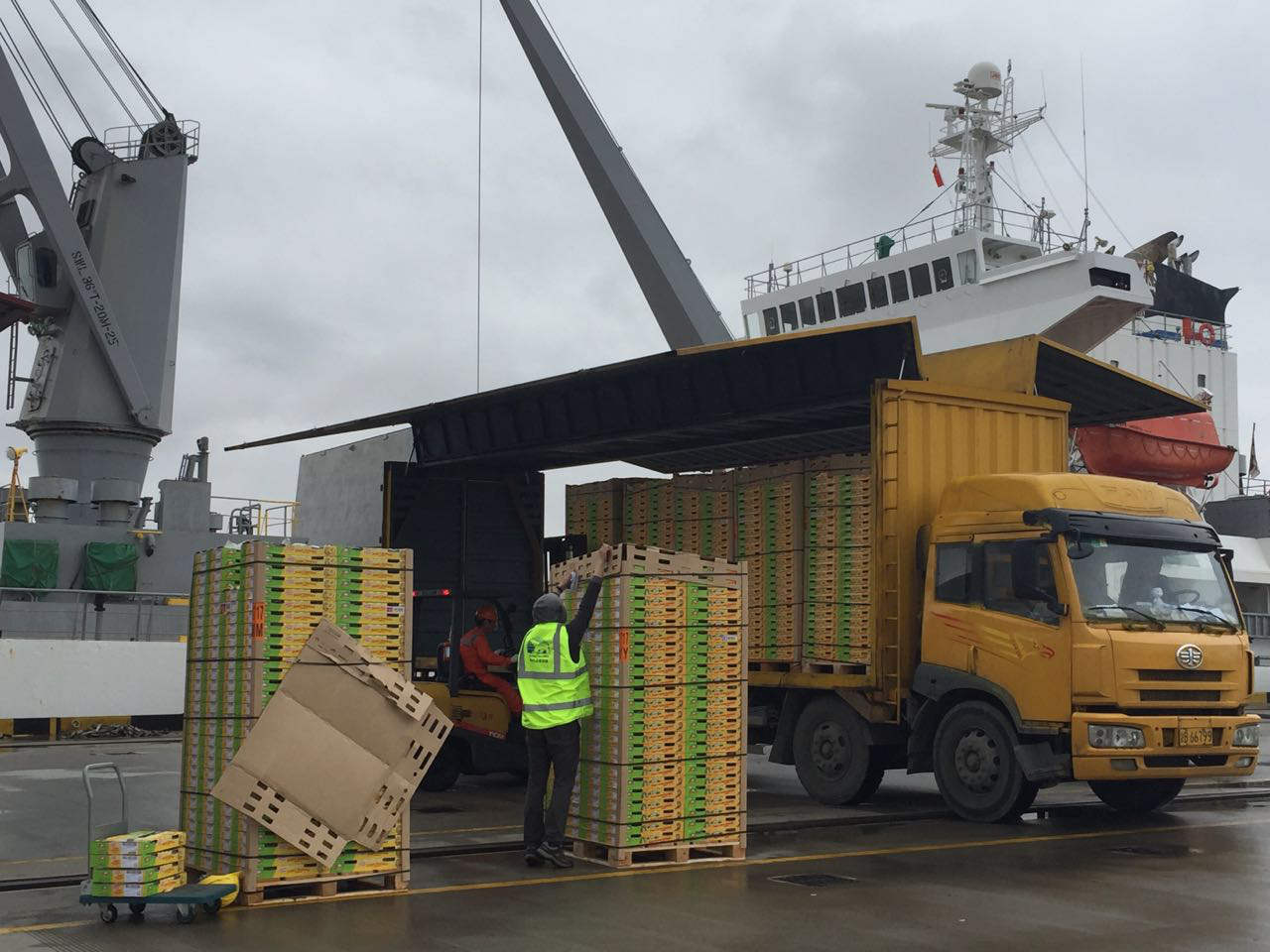 ▲Unloading at Nanhui Port
Produce Report paid a special visit to Shanghai's Nanhui Port and witnessed the swift unloading of 3,600 pallets of Zespri kiwifruit from the second shipment. Transport vehicles shuttled frequently between the port and the Swire Cold Chain Logistics (SCCL) cold storage facility, which ran an efficient cross-docking operation. Zespri distributors then immediately picked up and delivered the goods, preserving product quality and ensuring freshness.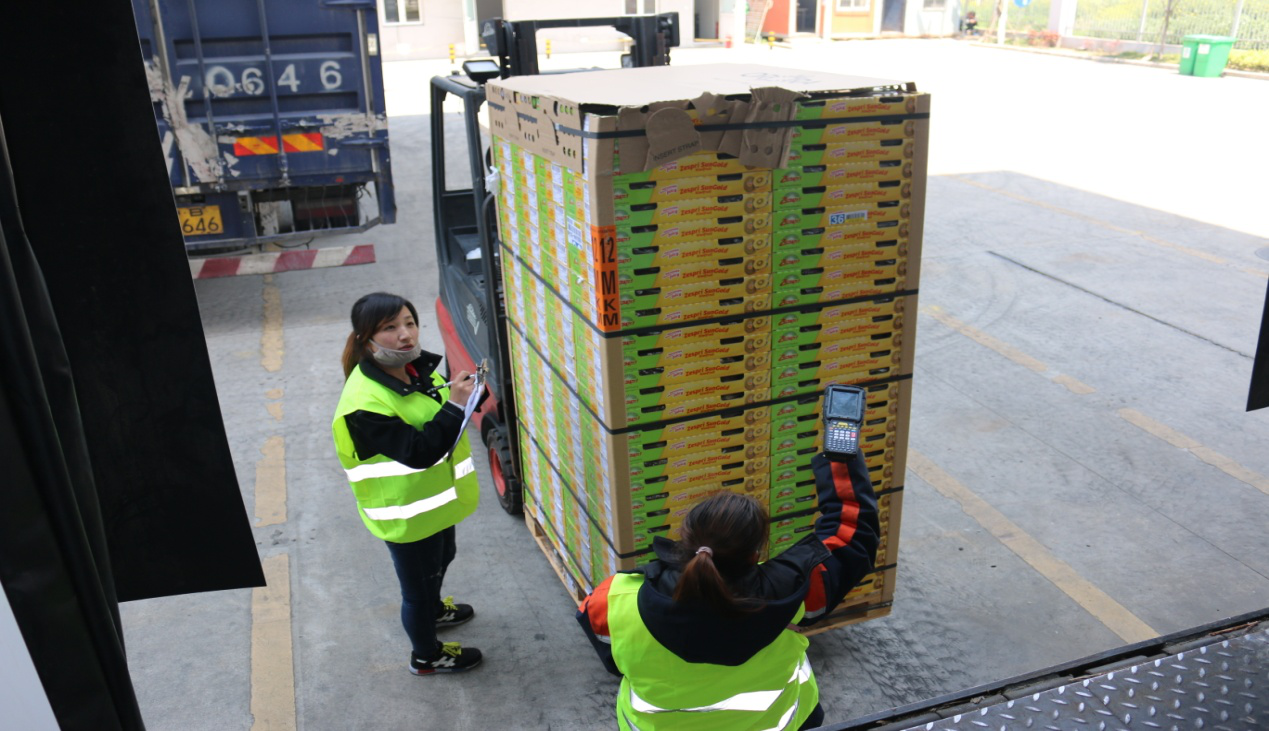 ▲SCCL staff scan barcodes
The SCCL system of cold storage distinguishes itself through the speed, efficiency, and accuracy of its cataloguing and distribution. As Zespri kiwifruit arrives at SCCL, staff scan each pallet's barcode with a device equipped with radio frequency identification technology. Scanning information is uploaded via Wi-Fi to the Warehouse Management System (WMS), a SCCL-developed system connected to Zespri's enterprise resource system. It takes just five seconds for the system to tell whether the pallet should be received or not and then print a tag to indicate the pallet's next stop: either cold storage or delivery to distributors. To preserve the high quality of the kiwifruit, SCCL also assists Zespri on-site staff in quality control.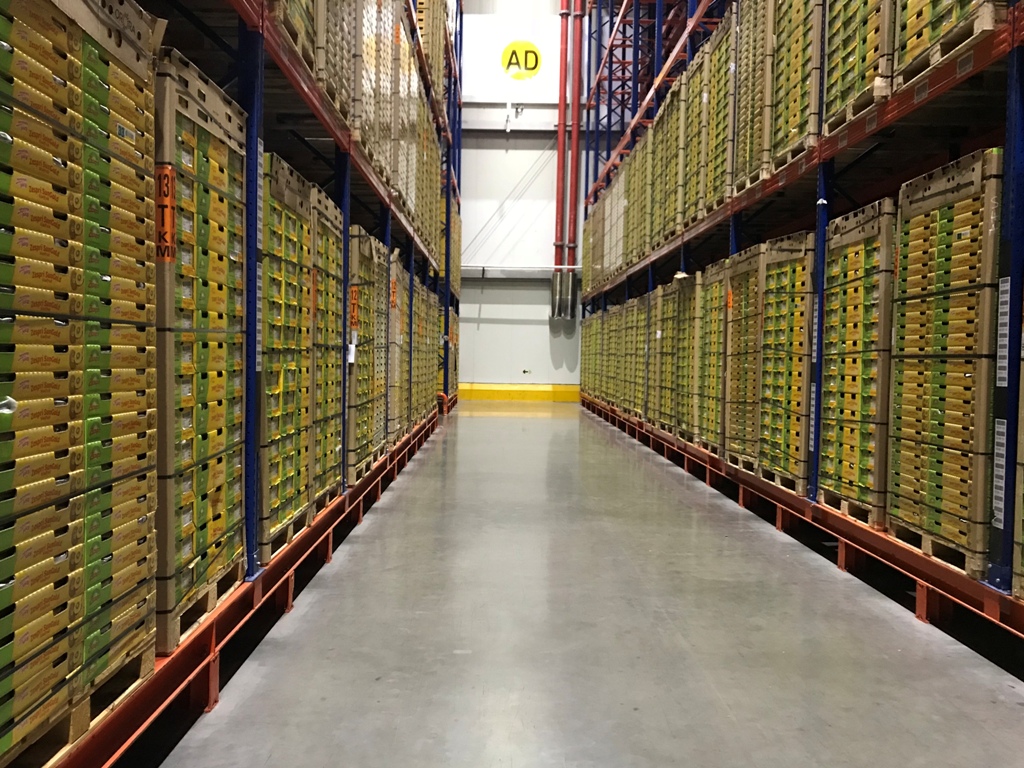 ▲Zespri kiwifruit in cold storage
Following classification, SCCL contacts Zespri distributors to pick up the goods. To ensure accuracy, SCCL staff scan the barcode two more times: once before delivering the goods, and once during the loading process. When the goods are finally handed off to distributors, the entire cargo property transfer operation is complete.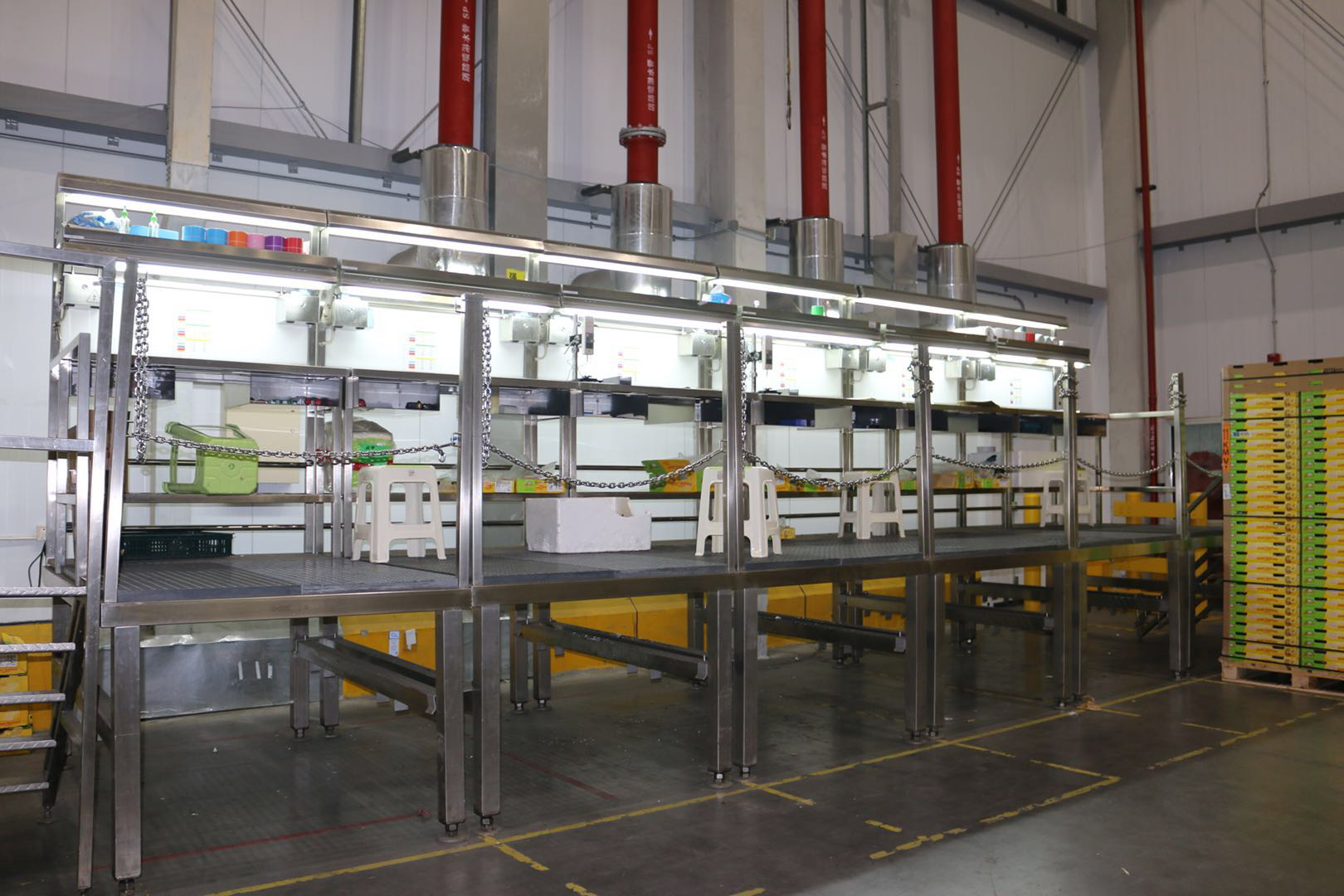 ▲Zespri quality control testing tables
According to Mr. Ding Guohong, Operations Manager at SCCL, the cross-docking operation for the second shipment of 3,600 pallets was completed in 36 hours, and for the first shipment of 1,500 pallets, in just 18 hours. "We have increased our efficiency in cross-docking by 50% during the peak time, thus leading to fresher and higher quality fruit for consumers, as well as reductions in management costs and improvements to product traceability," Mr. Ding noted.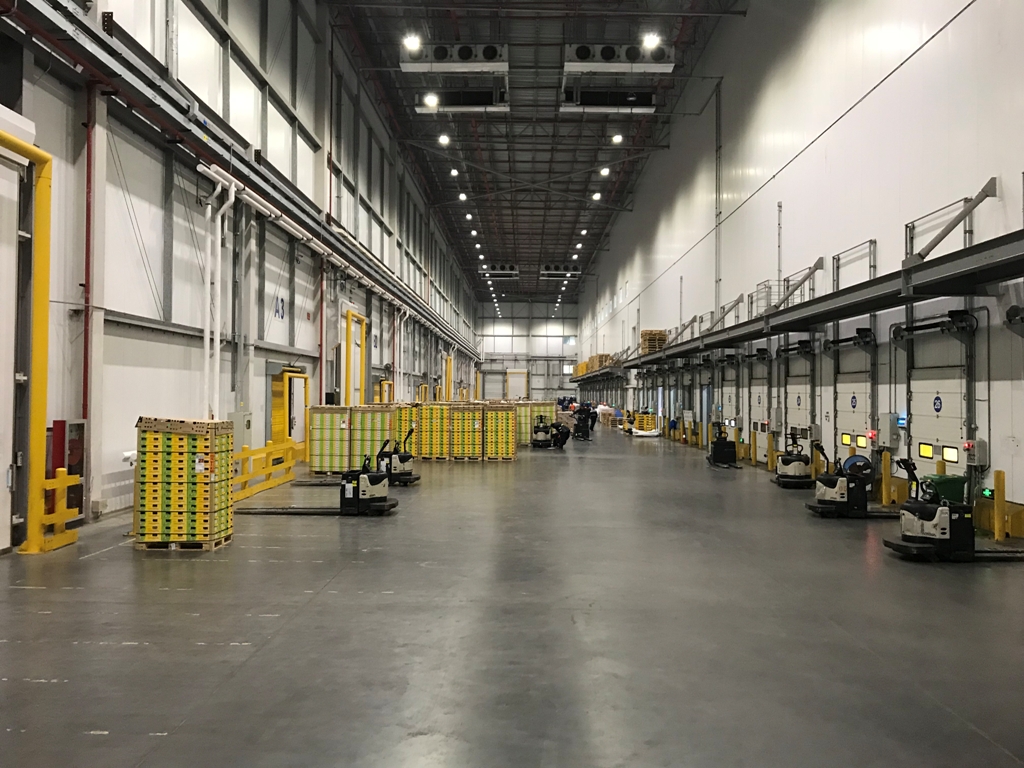 ▲Pallets ready for delivery to distributors
Image Source: Swire Cold Chain Logistics
Featured Produce
Produce Marketplace
Elangeni Food Group

·

South Africa

Universal Capital Gr

·

Ecuador

AGRI GATEX LIMITED

·

Africa
Joshua Lim

·

Malaysia

City fresh fruit co.

·

Thailand

Chun lin orchard-Sel

·

Taiwan nan
China Market Access List