You are here
Back to top
Yiguo's Win-Chain to Boost the Fresh Food Industry with Big Data
April 13, 2018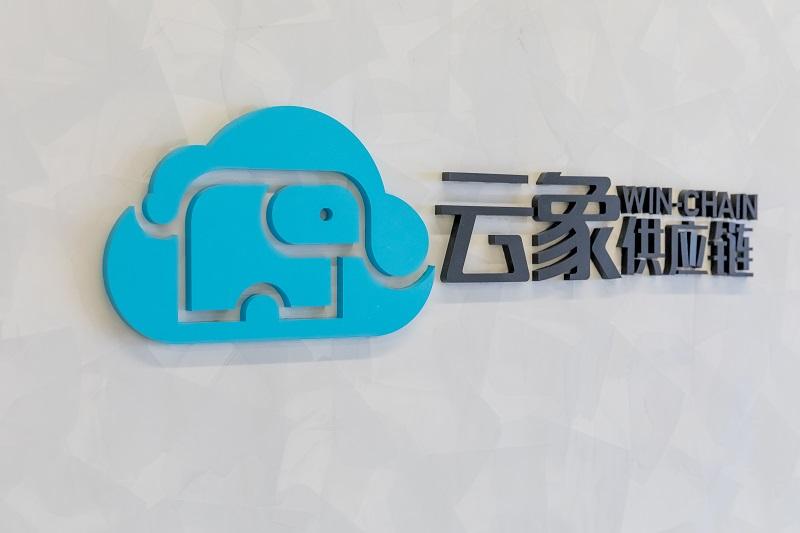 Recently, Produce Report held a lecture at China Fruit Logistica, an annual trade show for China's fresh fruit and vegetable industry, in Shanghai. Mr. Yuxin Yang, China Editor of Asiafruit Magazine, hosted the workshop. The main topic under discussion was Yiguo Group's supply chain management company Win-Chain. Mr. Yuxin Yang invited the sourcing manager of Yiguo's import fruit business unit, Mr. Charley Xu, to explain the significance and impact of Win-Chain on the trade and retail sale of fresh food in China.
In brief, Yiguo was established in 2005, making it China's first fresh produce e-commerce platform. Over a decade, Yiguo transitioned from a simple e-commerce business to a vertically integrated commercial platform that remains committed to building a whole industry chain "expressway"—with the consumer market as the origin, the supply chain as the impetus, and cold chain logistics as the vehicle. Yiguo's vision is to build a collaborative platform and network that integrates the entire fresh food industry chain, utilizing business intelligence to drive the industry forward.
Subsequently, Win-Chain Supply Chain Management Co., Ltd. was introduced by Yiguo Group in 2016 as a global acquisition center that covers all channels inside and outside of Alibaba's ecosystem. Moreover, Win-Chain is China's largest fresh food supply chain platform. The supply chain giant is committed to enhancing the fresh produce industry, connecting global fresh food resources, and servicing channels in China. As one of Yiguo Group's three companies, Win-Chain operates throughout the supply chain.
According to Mr. Charley Xu, Win-Chain's import fruit business unit will concentrate on integrating high-quality supply resources, penetrating major national and global fruit producing areas, searching for high-quality resources in fruit producing areas, and engaging Alibaba ecosystem's global resources. Accordingly, Win-Chain looks to establish far-reaching cooperation with willing and powerful suppliers. Then, through the end-to-end network of ExFresh—one of China's largest cold-chain logistics platforms—Win-Chain will achieve the development of all domestic retail channels. Currently, ExFresh operates 24 warehouses in 15 locations across China. Operations can handle 1.8 million orders per day, making ExFresh China's most productive supplier.
From a comprehensive perspective of upstream and downstream supply chain mechanics, the creation of such a complete supply network is no simple task. Together with Yiguo Group's current institutions, Win-Chain integrates upstream resources that originate in six continents across the globe. Next, Yiguo employs ExFresh's cold-chain logistics, storage, and distribution capabilities. Finally, Yiguo integrates downstream resources by its command of new retail, a concept that refers to retail that is data-driven and focused on consumer experience. Acting in an exclusive industry, Yiguo is the largest e-commerce platform in terms of B2B, RTC, and O2O operations. In effect, Yiguo Group's three major businesses function as one unit and cover all ends of the supply chain.
Therefore, Win-Chain's procurement activities are only one segment of Yiguo's extensive supply chain.
In the wake of the new retail trend, Win-Chain is situated in an advantageous position.
The type of consumer experience afforded by the fresh food industry—along with the commercial behavior of businesses—relies greatly on the guidance and support of big data. Win-Chain's advantages are that it reaches consumers through omnichannel retailing and consumption data - effectively linking the whole supply chain while simultaneously alleviating production and consumer pain points.
Currently, on the production end, Win-Chain already has 4,000 stock keeping units (SKU), of which fruit accounts for approximately 1200 units. Win-Chain will continue to expand several major production regions in the southern hemisphere, increasing the development of grapes, berries, citrus fruits, cherries, kiwis, avocados, apples and other agricultural products. Cultivation of tropical fruits, including the durian and coconut, are also to be vigorously expanded. Data generated by consumers will help guide and shape production, product quality, and package specialization. Furthermore, data will also be used to optimize both procurement and delivery.
Previously, Alibaba Group invested 300 million USD in Yiguo, the largest round of financing ever recorded in the fresh food industry. This investment helped support the layout of the cold chain logistics network and optimization of the consumer experience. It is reported that Yiguo's new retail team handles pallet operations for Tmall, Suning, and Yiguo Fresh Food. Beyond that, as an omnichannel platform and widespread new retail operator, Win-Chain cooperates across many channels, including with B2B and O2O businesses, unmanned convenient stores, and more. As a result, Win-Chain possesses a diverse collection of China's fresh food industry user data.
Mr. Charley Xu says Win-Chain meets face-to-face with Alibaba's backend data team on a weekly basis. Together, the two teams analyze temporal and seasonal characteristics of consumer behavior, feed consumer preferences to the frontend, and modify product design and layout according to the needs of consumers.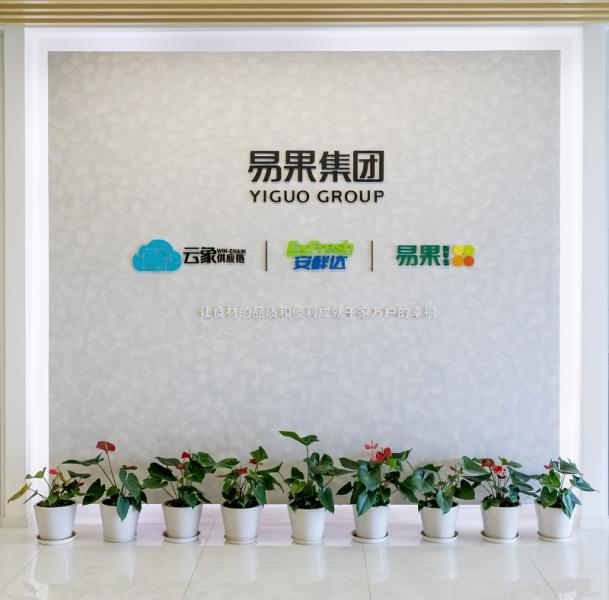 A major attraction for business partners is consumer data that Win-Chain is able to share. The type of information Win-Chain can provide ranges from dynamic inventory monitoring, product traceability, and periodic trend analysis of individual products; not to mention the ability to determine seasonal best sellers and market-potential products, consumer positioning, seasonal forecasting and more.
At any rate, flawed products, cold chain transportation, and short shelf life are three major pain points commonly observed in the fresh food industry. Win-Chain adjusts its strategy round-the-clock to help alieve its clients of these pain points. Presently, in addition to supplying existing clients, Win-Chain is also developing cooperation with a variety of clients such as fruit retail establishments. Win-Chain offers one-stop service and a stable supply of goods from direct procurement to high-quality resource integration with big brands and growers. On the other hand, ExFresh ensures that fresh products are delivered quickly, guaranteeing product quality and quantity all the way to its destination. In addition, ExFresh offers two packaging services for customers. Ultimately, the benefits listed above greatly reduce the cost of labor, material, time and capital—outperforming procurement from wholesale markets on all fronts.
Be that as it may, Win-Chain hopes to cooperate with large-scale suppliers or suppliers who possess a superior product. The demand from various market channels is considerably large, so it is imperative that suppliers can ensure a stable supply of goods. Apart from securing long-term relationships with suppliers, Win-Chain welcomes single category cooperation with small, elite suppliers as well.
As a final point, China Fruit Logistica will take place at the Shanghai Convention & Exhibition Center of International Sourcing on 14-16 May, 2018. China Fruit Logistica is a new addition to the leading global and continental trade show brand, which includes Fruit Logistica and Asia Fruit Logistica, for fresh fruit and vegetable businesses.
 
Companies from around the globe and throughout the value chain will be on exhibit at the inaugural edition of China Fruit Logistica. Exhibitors from Australia, China, Canada, Ecuador, Egypt, Finland, France, Israel, Italy, Peru, Germany, Spain, Japan, Malaysia, The Netherlands, New Zealand, Turkey, Thailand, Uruguay and the US will showcase products and services at the trade fair. 
 
 Win-Chain will make its public debut at China Fruit Logistica. Participants are welcome to join the Fresh Produce Forum China during the exhibition.
Please find the QR code below for more about  China Fruit Logistica.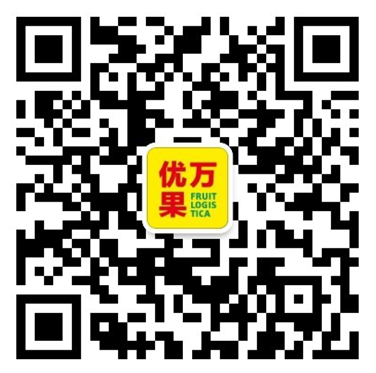 Upcoming Events

September 06, 2023

to

September 08, 2023
October 19, 2023

to

October 21, 2023
Featured Produce
Produce Marketplace
Universal Capital Gr

·

Ecuador

AGRI GATEX LIMITED

·

Africa

Qualipac Pty Ltd

·

Australia
Joshua Lim

·

Malaysia

City fresh fruit co.

·

Thailand

Chun lin orchard-Sel

·

Taiwan nan
China Market Access List