You are here
Back to top
Wholesale Market Report, Week 24: Kiwifruit and oranges
June 14, 2016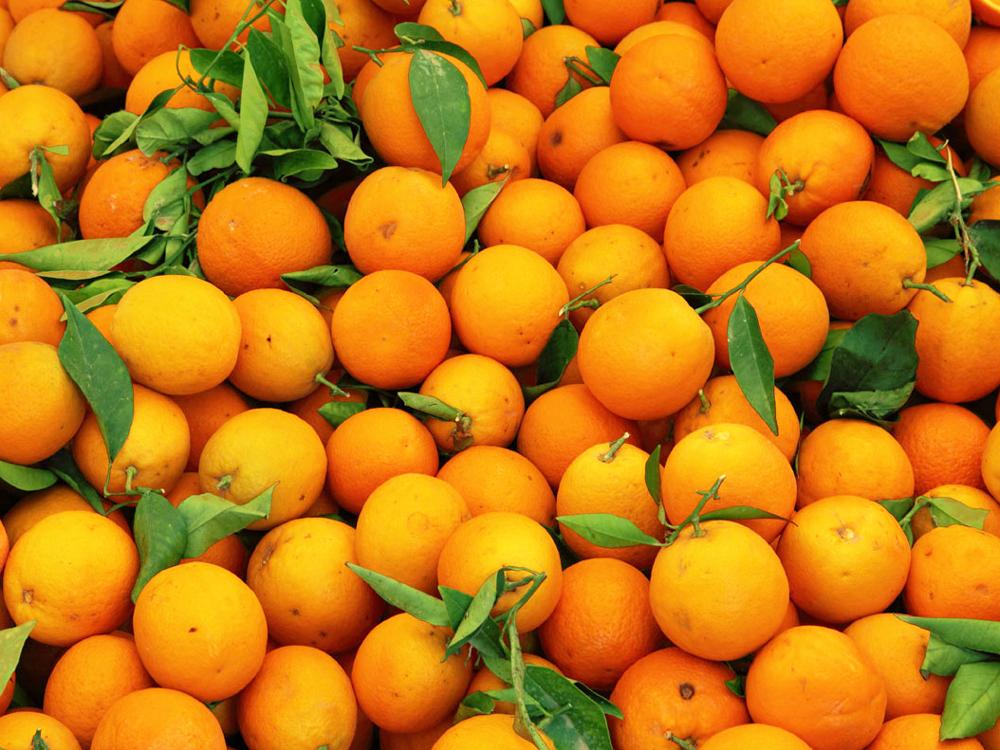 This year Chilean farmers produced a large volume of kiwifruit, and much of it has been sent to China. So, no matter whether at markets in Guangzhou, Beijing, Shanghai or Shenyang, the number of arriving kiwis is quite high and still expected to increase.
At Beijing markets, the price for a big box of Chilean kiwi fruit currently ranges between RMB 170 and 175. Boxes of Zespri golden kiwis cost RMB 148, while boxes of green kiwi fruit run about RMB 93. Total sales are very large, but because so many stores are selling similar products, each individual outlet's volume is low.
Meanwhile, at Shanghai markets, prices for large boxes of Chilean golden kiwifruit ranged from RMB 130 to 145, and sales are not high. A small box of Chilean green kiwifruit costs roughly RMB 55, while large boxes are priced around RMB 140. A newly arrived cargo shipment of kiwis has nearly sold out, leaving only small boxes available. Zespri golden kiwifruit prices are currently 140 yuan, and green kiwi fruits at RMB 95. Overall sales are average.
Regarding oranges, the market currently features varieties from Egypt, Spain and the United States. However, the orange-growing seasons in Spain and the US are coming to a close. Prices of imports from these two countries have not decreased recently, and a downward trend is not forecast. Supplies of Egyptian-grown oranges are relatively stable with only slight fluctuations, and overall prices for a box are hovering around RMB 110. Sales remain high.
Newly arriving Australian oranges are expected to command high prices, averaging about RMB 300 per box. Such prices are a reflection of both good quality and taste, as well as a low initial volume. Over the past few weeks, a small amount of South African oranges have also been available, but the general quality is poor, which led to lower prices. Because of country's traditional growing season, South African oranges are expected to rebound by mid June with the arrival of a large volume of higher quality fruit stabilizing prices.
Average kiwifruit and orange prices from 14 markets as of June 8:
Zespri golden kiwifruit: RMB 140 per 3.3kg box
Zespri green kiwifruit: RMB 95 per 3.3kg box
Chilean golden kiwifruit: RMB 80-90 per 3.1kg box
Chilean green kiwi fruit: RMB 55-70 per 3.1kg box
US Sunkist Valencia oranges: RMB 180 per 19kg box
US oranges: RMB 270 per 19kg box
Egyptian oranges: RMB 120 per 15kg box
Spanish oranges: RMB 230 per 15kg box  
Featured Produce
Produce Marketplace
Elangeni Food Group

·

South Africa

Universal Capital Gr

·

Ecuador

AGRI GATEX LIMITED

·

Africa
Joshua Lim

·

Malaysia

City fresh fruit co.

·

Thailand

Chun lin orchard-Sel

·

Taiwan nan
China Market Access List