You are here
Back to top
Super Species Debuts 15 min Drone Delivery in Guangzhou
June 21, 2018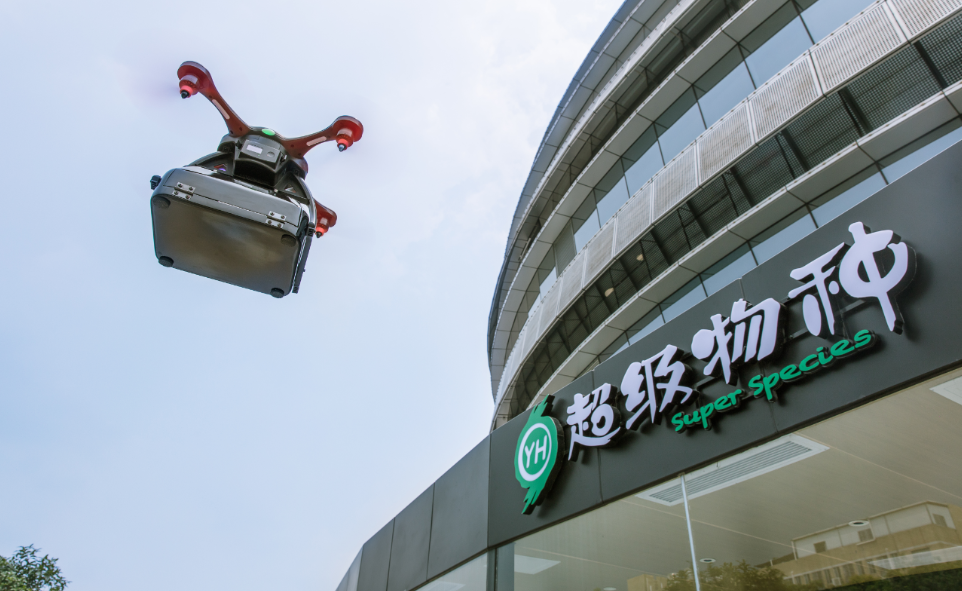 Guangzhou's well-known culinary culture got a tech boost recently. On June 8, Yonghui Supermarkets, one of China's largest superstore brands, introduced its first convenient store "Super Species" to offer delivery by aerial drones in Guangzhou. Yonghui's debut shop in Guangzhou will have six dedicated specialty sections for prawns, salmon, beef, fruit, and organic products. Even more exciting is Super Species' drone delivery system, which reduces delivery time from 30 minutes to 15-20 minutes.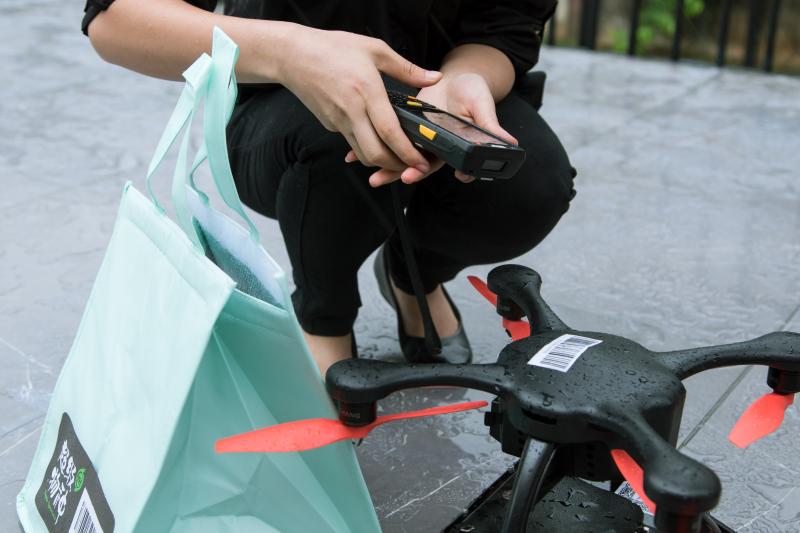 Super Species opened a 600-square meter space in Guangzhou M+Park—the store has close to 2,000 SKU. Fresh prawns, king crabs, French oysters and salmon drew a large crowd of shoppers on the opening day.
Freshness and speed are two critical points for consumers purchasing fresh food products. As such, Yonghui Yunchuang Technology partnered with Chinese drone-maker Ehang Smart Technology. The opening of Super Species in Guangzhou indicated the beginning of their cooperative drone delivery pilot program.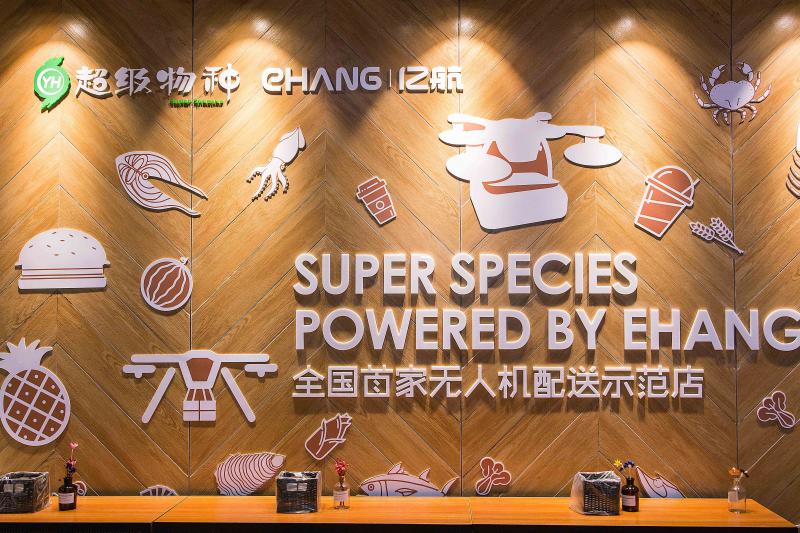 The drone delivery process begins when nearby consumers place an order on Yonghui's smartphone application or WeChat mini-program. The system will automatically determine delivery by drone or ground transport while simultaneously notifying the store's relevant food station. After completing the order, an onsite worker will load the drone and press the "take off" button. The drone will deliver the goods by following a predetermined route. Prior to arrival, a notification is sent to a delivery man. The final 100 meters of delivery is then completed by land.
Introduction of the drone delivery system has eliminated 40-60% of traffic time, such as traffic lights and other elements that increase delivery time, according to calculations. Moreover, the drones can augment aerial routes and utilize aerial logistics networks—all this can reduce operational delivery costs by 50% while also ensuring product freshness and shopping efficiency.
The cooperation between Yonghui and Ehang marks the first approved unmanned aerial delivery route in China. On May 18, Super Species and Ehang received approval for aerial delivery. Since the launch, over 600 drone deliveries have been completed safely and without problems—a testament to the safety and reliability of the systems launch period.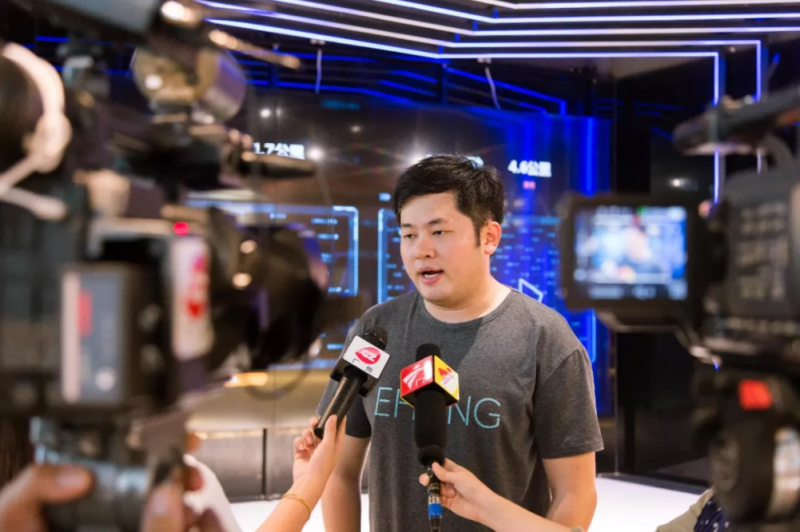 According to Ehang, deliveries have been made by four-rotor drones that fly at speeds up to 40 km/h and delivers up to 500 grams of goods within a 4.5 km radius. In the future, Ehang plans to increase carrying capacity to 5 kilograms and expand the delivery radius to over 7 km, so as to meet Super Species delivery demand and broaden its network coverage. Xiong Yi, the founder of Ehang, said,  "Drones push aerial logistics, technology pushes retail."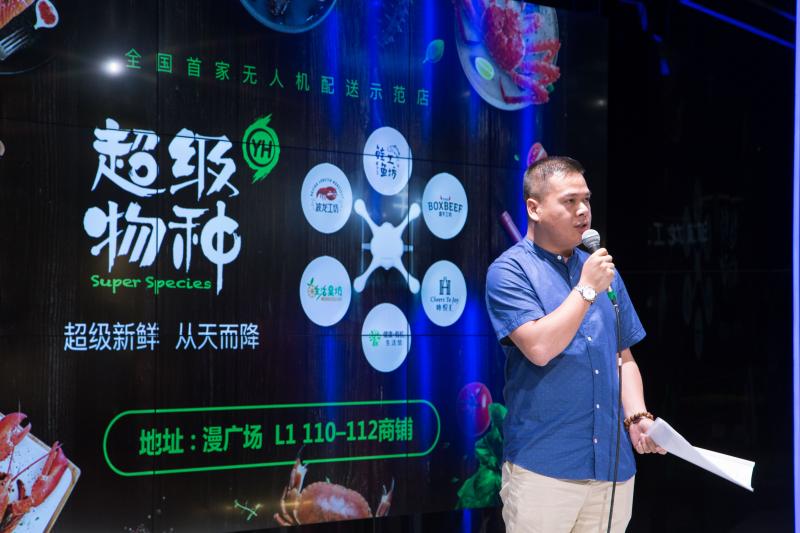 The general manager of Super Species Guangzhou location, Mr. Zheng Yuhui, expressed that from QR and facial recognition payments to drone food delivery, Super Species has focused on solving consumer pain points across multiple retail scenarios to provide fresher foods to consumers and speed up services. All things considered, the drone delivery pilot program in Guangzhou has created a new precedent for the future of smart delivery in China.
Featured Produce
Produce Marketplace
Elangeni Food Group

·

South Africa

Universal Capital Gr

·

Ecuador

AGRI GATEX LIMITED

·

Africa
Joshua Lim

·

Malaysia

City fresh fruit co.

·

Thailand

Chun lin orchard-Sel

·

Taiwan nan
China Market Access List