You are here
Back to top
Sicilian citrus fruit and juices throughout the world
April 11, 2016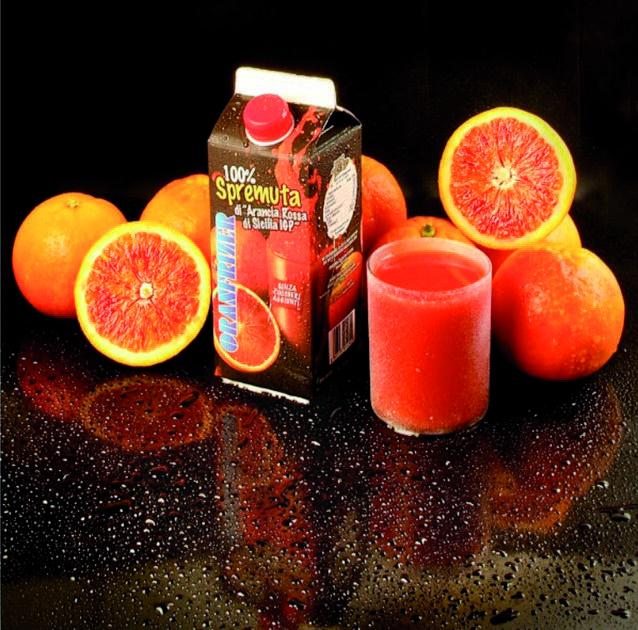 The first successful results of the numerous initiatives launched by the project to showcase excellent Italian fruit and vegetable products in the various countries targeted by the promotion
(Ferrara, 11th April 2016) Positive results and all sorts of exciting new developments have been achieved in the first year of "Freshness from Europe", the project promoted by the European Union, CSO (Centro Servizi Ortofrutticoli) and the Italian Government, aimed at promoting fruit and vegetable products in China, North America, Japan and the United Arab Emirates. The initial results regard fresh Sicilian blood oranges and ones processed into juice.
There are increased exports of blood orange juice to Japan and Hong Kong, where the project includes various initiatives to showcase and promote the products, with an important stop at Tokyo's Fabex Fair from 13 to 15 April 2016.
The blood orange juices produced by Oranfrizer, one of the partners in the project, along with Apofruit, Apoconerpo, Alegra, Naturitalia, Made in Blu, Origine Group, Ceradini, Cico, Assomela and Conserve Italia, have succeeded in breaking into the Japanese market mainly by means of the Horeca channel, with good penetration in the bar and restaurant sector, especially in Japan's capital city.
Thanks to the "Freshness from Europe" project, fresh blood oranges have managed to make their way onto store shelves in the United Arab Emirates, where a targeted promotional initiative is taking place in collaboration with a major store brand.
Targeted promotional initiatives are also being conducted in China, aimed at introducing fresh juice products into the large-scale wholesale market, primarily targeting ParknShop stores, a brand that has been especially receptive to the project and the values that are being communicated.
Despite the difficult growing season for the European citrus industry, with low prices and disappointing results in terms of quality, the Sicilian products are proving to be dynamic and resilient; efforts have been made to revamp the varietal offering with new selections of blood oranges, featuring a different commercial calendar (earlier and/or later) and including red mandarin oranges, derived from a hybrid of blood oranges and mandarin oranges, very popular in the international marketplace thanks to their excellent organoleptic properties, the rich color of the pulp and the expanded commercial calendar, lasting all the way to March.
The first year of the project will come to a close on 9 July, 2016, continuing with two more years and boasting a comprehensive budget of 1.5 million euros.
"Freshness from Europe" is a three-year project financed by the European Union, the Italian Government and CSO, together with its members, Alegra, Apofruit, Assomela, Ceradini, Cico, Conserve Italia, Made in Blu, Origine and Oranfrizer. The project, continuing until 2018, has the goal of promoting and showcasing quality fruit and vegetable products grown in Europe. The project includes a number of important initiatives, including attending relevant trade fairs, a series of promotions in retail outlets, communication and PR activities, advertising campaigns, the creation of materials for retail outlets and the organization of events and meetings.
Upcoming Events
October 19, 2023

to

October 21, 2023
Produce Marketplace
Elangeni Food Group

·

South Africa

Universal Capital Gr

·

Ecuador

AGRI GATEX LIMITED

·

Africa
Joshua Lim

·

Malaysia

City fresh fruit co.

·

Thailand

Chun lin orchard-Sel

·

Taiwan nan
China Market Access List