You are here
Back to top
Qinhuangdao designated port for imported fruits is approved
July 29, 2016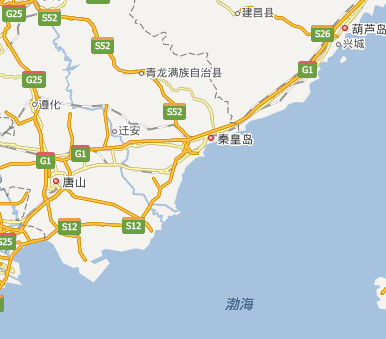 The Qinhuangdao city designated port for imported fruits has received official approval and licensing from AQSIQ and become the sole designated port for imported fruits in Hebei province, according to Chinese state media.
After the port opens it will mark the beginning of the second period in which Qinhuangdao has acted as a point of import for fresh fruit. In 1995, the city began importing bananas. At its peak, the yearly banana import volume reached 220,000 tons, which accounted for 61% of China's national banana import volume. But in 2003 the banana import business abruptly moved to the city of Dalian in northeastern China. Now that the new designated port for imported fruits has been formally approved, the banana import business is expected to return.
The designated port for imported fruits is located near the Qinhuangdao container terminal. This project includes a 36,000m2 stacking area which can store 504 standard refrigerated containers, a 3,000m2 inspection area (including an inspection platform, container quarantine area and fruit sorting area), a 36,000m2 quarantine treatment area (include a fumigation treatment area, cold treatment area and heat treatment area), two supervised cold storage facilities with a total capacity of 6,000m3 with an automatic temperature and humidity monitoring system,  office spaces, first inspection rooms and sample rooms.
Qinhuangdao is also planning a wholesale fruit market that will cover more than 16 acres (6 hectares). Marketing supporting facilities, including storage, parking lots, office  services and others are fully prepared, and will provide electronic clearing, an information network, quality inspection, monitoring, processing and distribution, financial services and other integrated services for the wholesale market to offer professional, fast, high-quality services.
Qinhuangdao is located in central zone of the Bohai economic circle. It straddles Northeast China and North China, which are both major economic zones. Qinhuangdao port exports the most energy resources among global ports. In 2014, the total import and export volume of cargo from Qinhuangdao port reached 274.03 millon tons, the total import and export volume of containers reached 414,000 units. Analyst pointed out that the official approval and operation of a designated port for imported fruits will bring a significant positive benefit to the imported fruits market in Hebei province and other nearby areas.
Featured Produce
Produce Marketplace
Elangeni Food Group

·

South Africa

Universal Capital Gr

·

Ecuador

AGRI GATEX LIMITED

·

Africa
Joshua Lim

·

Malaysia

City fresh fruit co.

·

Thailand

Chun lin orchard-Sel

·

Taiwan nan
China Market Access List