You are here
Back to top
Orri Jaffa Mandarins to Launch 2018 China Season
February 28, 2018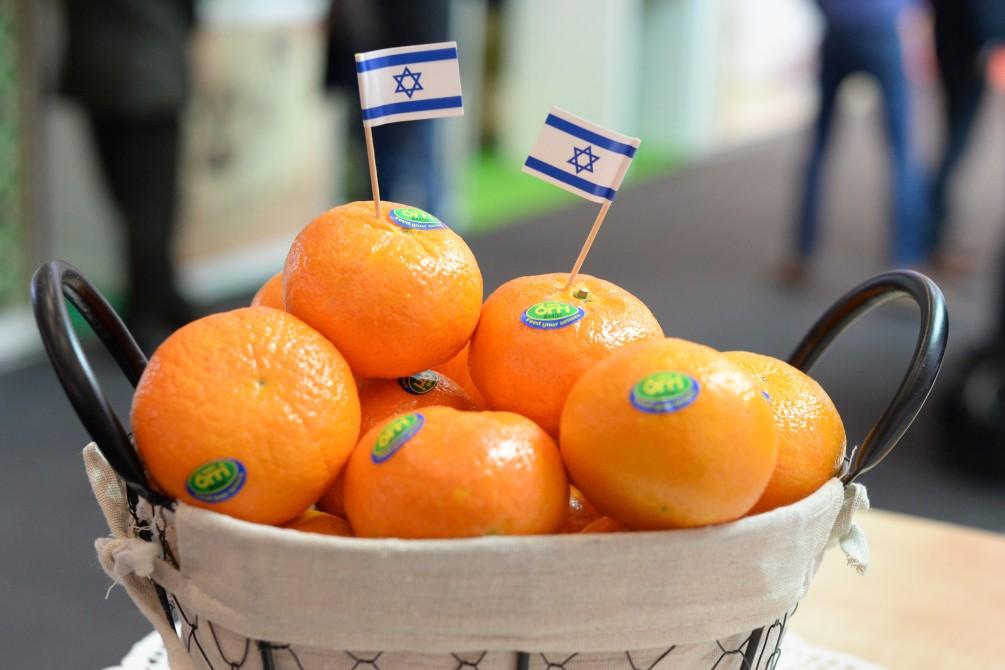 Under the well-known Jaffa brand of citrus fruits from Israel, Orri mandarins have quickly risen in global popularity ever since becoming available to consumers in the early 2000s. At Fruit Logistica 2018, Produce Report spoke with Mr. Tal Amit, head of the citrus sector at Israel's Plant Production and Marketing Board, to discuss Orri Jaffa's upcoming season and plans for expanding their presence in the China market.
According to Mr. Amit, this year's production of Orri Jaffa mandarins is expected to be 30-40% lower than last year due to 2017's large crop and its extended growing season. As crop yields tend to be cyclical in nature, a year of abundance, such as Orri had in 2017, is often followed by a year of lower returns. The extended length of the 2017 growing season also had an impact: when the flowering period arrives (generally in spring for Israel-grown Orri mandarins) and the citrus tree is still full of hanging, unpicked fruit, the tree will be weaker the following season and will not be able to bear as much fruit.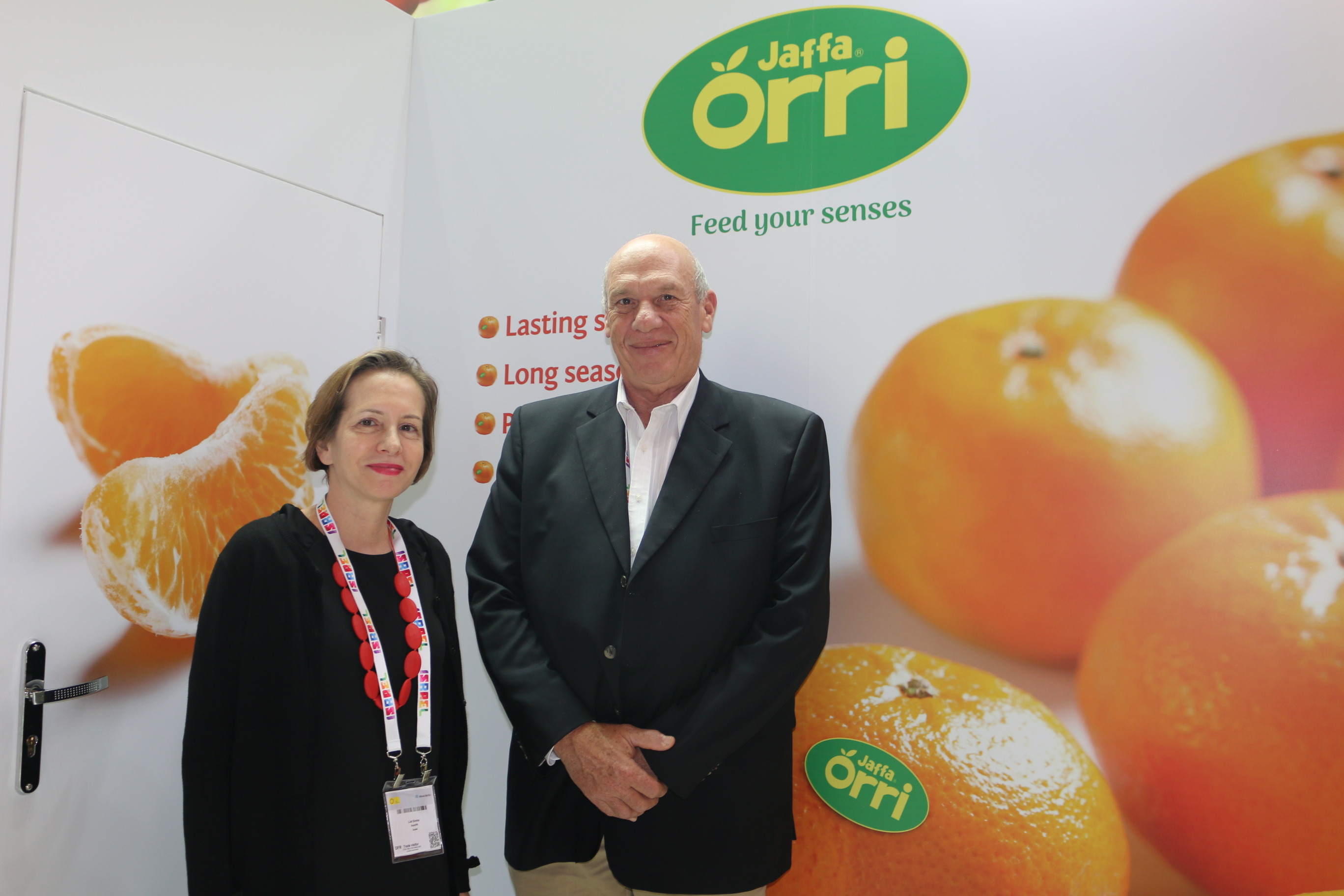 Mr. Amit estimated that the volume for Orri Jaffa mandarins in 2018 will total 70,000 tons, compared to 105,000 tons for 2017. As of mid-February, 30,000 tons have already been exported, with the price for Orri expected to slightly increase due to this reduced production. Other citrus varieties of citrus are likely to fill the gap left by reduced Orri availability this year.
Orri Jaffa mandarins are currently licensed for production in Israel, Spain, South Africa, as well as the United States (California), Peru, Chile, Argentina, and Uruguay. In Israel, the growing season lasts from February until the end of April, with South Africa providing supply during the counter-season from July/August through October. Despite the continued high demand for Orri, no new plantings of the fruit are currently expected and there is no intention of making Orri Jaffa production year-round. Instead, efforts are being made to continue shifting supply from Europe to China at a steady pace, as not to flood the market and maintain a reasonable price level.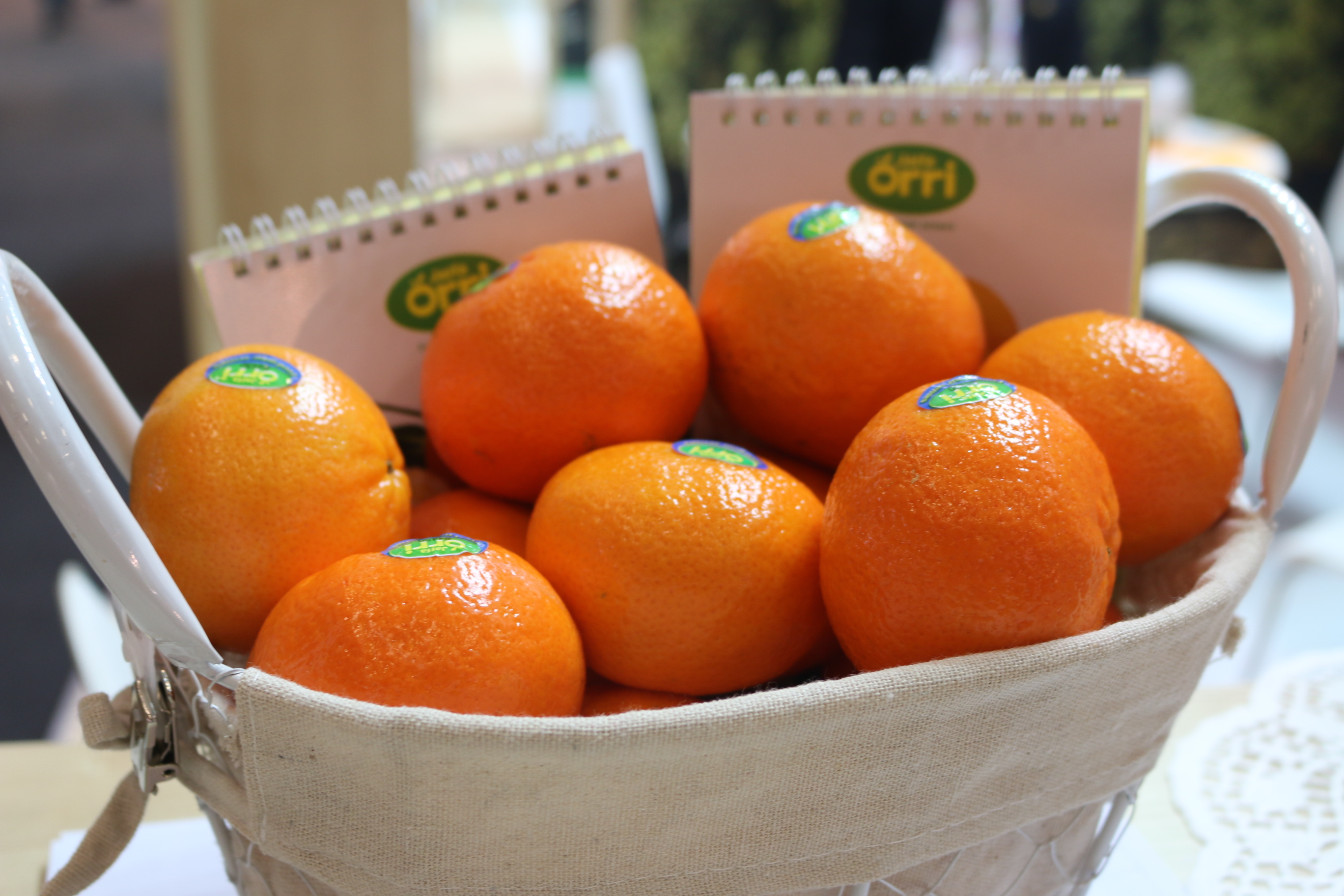 With their long shelf life, unique flavour, low seed count, and thick skin, which preserves the quality of the fruit during transport, Mr. Amit believes that Orri Jaffa is well-positioned for success in the China market.  However, as Orri mandarins are still relatively new to China, conducting promotional campaigns and utilizing the connections and resources of importers and buyers in China will be key in enhancing awareness among Chinese consumers. "We aim to leverage the strong social media presence of our importers and partners in China to connect with the Chinese consumer, especially on WeChat," Mr. Amit told Produce Report.
The importance of China market for Orri Jaffa is reflected in significant promotional budget, which is five times larger than for similar promotions in Japan and three times larger than for France. "We believe that the Chinese market is more promising and has much more rom for development than our other markets, so we are ready to invest even more in China." Orri Jaffa's 2018 China campaign is planned to launch in late February during Chinese New Year.
 Image Source:  Fruit Logistica & MZMC
Upcoming Events

September 06, 2023

to

September 08, 2023
October 19, 2023

to

October 21, 2023
Featured Produce
Produce Marketplace
Elangeni Food Group

·

South Africa

Universal Capital Gr

·

Ecuador

AGRI GATEX LIMITED

·

Africa
Joshua Lim

·

Malaysia

City fresh fruit co.

·

Thailand

Chun lin orchard-Sel

·

Taiwan nan
China Market Access List