You are here
Back to top
O2O Start-up HEMA Fresh Opening 2 Stores in January
January 23, 2017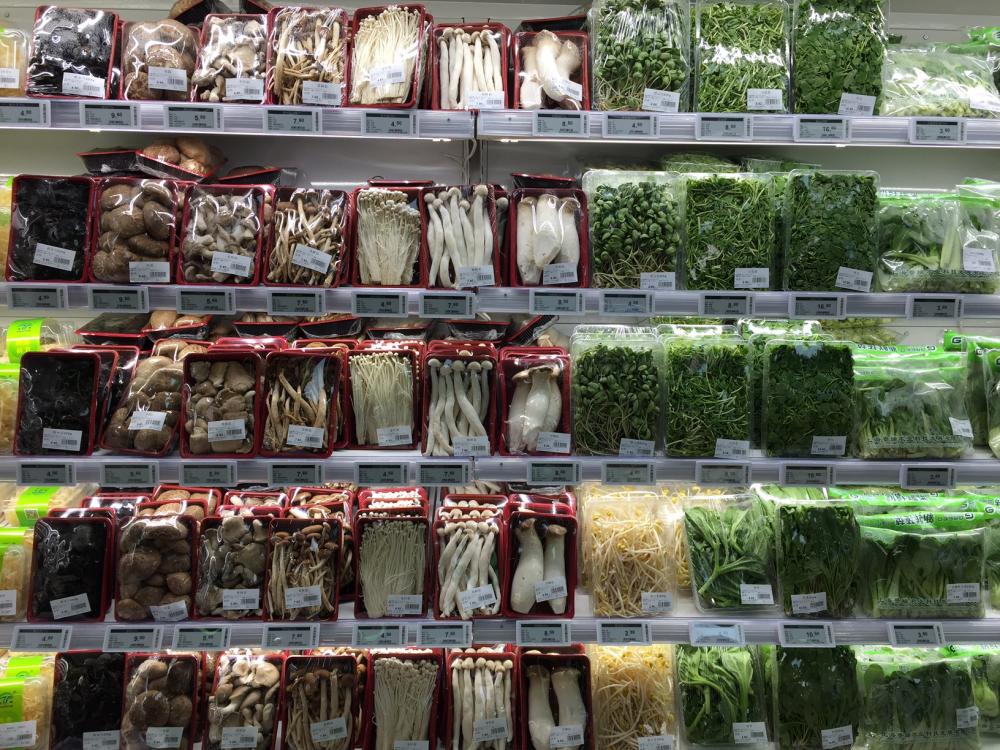 On January 13, HEMA Fresh, a start-up O2O fresh produce retailer, launched its seventh store in Shanghai, one week after its sixth store was opened for business in the city. Emerged in early 2016 and quickly captured a lot of attention in China's retail trade, HEMA is apparently speeding up its expansion. It has indicated the intention to open another 5-10 new stores in Shanghai in 2017 and to penetrate all first-tier cities such as Beijing, Guangzhou, and Shenzhen etc. It would then gradually roll out to second- and third-tier cities. HEMA's innovative business model is being closely watched by people in the industry.
HEMA's newest store occupies a total floor space of 4,500 square meters. Besides reflecting HEMA's special character and visual identity, the whole store's layout was designed for the purpose of delivering unique shopping experience to patrons who would be ordering their goods online. On the weekends, shoppers can bring their families to browse around the spacious isles and check out the wide varieties of high quality fresh fruits, vegetables, meat, and seafood. At designated sections, they can also enjoy cooked food prepared with the fresh produce sold in the store. During the week, however, shoppers can purchase HEMA's fresh produce via their mobile APP whenever they have 10 minutes to spare. The purchased items would be picked from the store front and consolidated and packed at the depot at the back. Deliveries to homes within a 5-kilometer circumference would be completed within 29 minutes.
Produce Report was told that online purchase has now accounted for 50% of HEMA's total sales.
Another key feature of HEMA Fresh is that its shoppers are all subscribers of Alipay which is the only mode of payment accepted for any purchase at HEMA's stores or via mobile APP. It is the first O2O retailer of its kind.
It is said that 80-90% of all HEMA's patrons are among those aged between 25-40, with higher education levels, higher income, and who enjoy high quality of life. Repeat purchase rate among this group of upmarket shoppers is around 50%, indicating that HEMA enjoys good customer loyalty.
HEMA's innovation is not confined to its sales approach. Most of the 3,000 types of products it carries are food products. According to HEMA's management, sales of imported fruits account for more than 60% of HEMA's total fresh fruit sales. Many of the fresh fruits are shipped to China directly from the growing regions in consumer packing, significantly enhancing the protection of product quality. As for vegetables, HEMA offers different choices including organic vegetables, vegetables that are also supplied fo Hong Kong (generally with higher quality), and those produced in Shanghai's rural areas. HEMA is planning to introduce imported vegetables in future, to give its patrons even wider varieties to choose from.
To many local Shanghai shoppers, shopping at HEMA is a real experience.
Photo source: Baidu / HEMA
Featured Produce
Produce Marketplace
Elangeni Food Group

·

South Africa

Universal Capital Gr

·

Ecuador

AGRI GATEX LIMITED

·

Africa
Joshua Lim

·

Malaysia

City fresh fruit co.

·

Thailand

Chun lin orchard-Sel

·

Taiwan nan
China Market Access List