You are here
Back to top
New late maturing hybrid citrus fruits become leaders in Chinese markets
April 28, 2017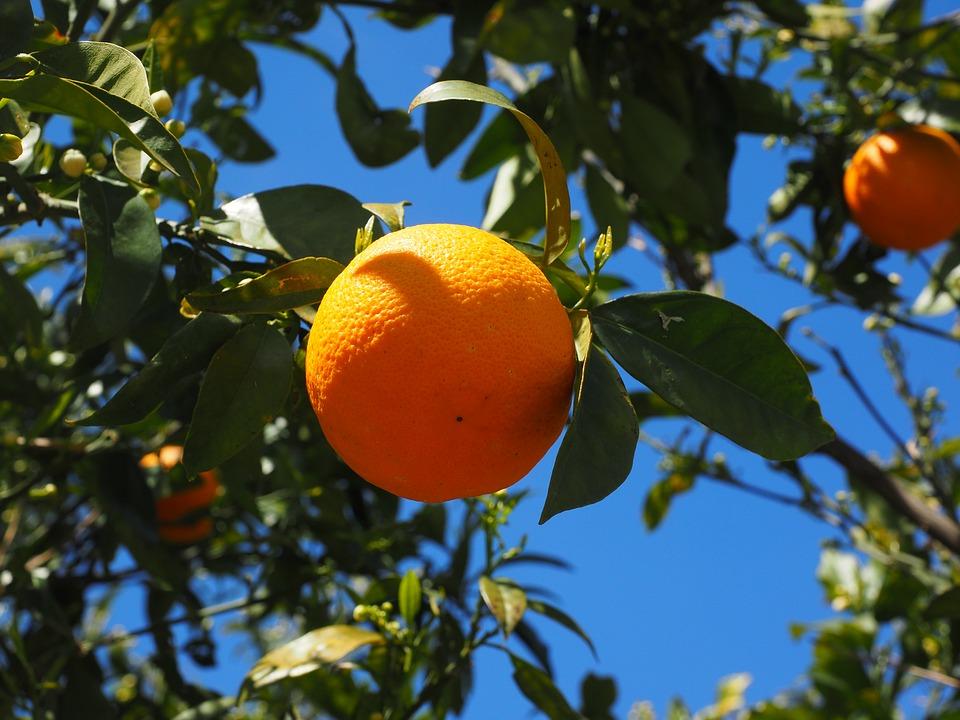 In recent years, late maturing varieties of citrus fruits have become increasingly popular in China. Prices typically range between four to fifteen Yuan (USD 0.58-2.18) per kilogram. Prices of high-quality varieties, such as Tacopon, Okitsu 44, Kiyomi Tangor and other late maturing hybrid citruses, can reach twelve to twenty Yuan (USD 1.74-2.90) per kilogram.
Currently, demand in China for late maturing citrus fruits exceeds supply. Late maturing varieties of citrus are harvested between January and May and are divided into two categories: Mandarins, which are mainly hybrid citruses and tangerines; and oranges, which are summer and navel oranges.
Areas for growing late maturing citrus fruits require a minimum temperature of zero degrees centigrade during the winter season. Accordingly, the main area for production of Chinese citrus products is Hubei and Sichuan provinces in the upper middle reaches of the Yangtze River. Generally, the fruit matures in March, but is left to be picked from trees until May.
Hybrid citrus refers to natural or artificial species of citrus hybrids, which are of better quality than ordinary citrus fruits. Popular varieties on the market include Tacopon, Okitsu 44 and Kiyomi Tangor. These hybrid citrus varieties have better nutritional content and flavor than common citrus strains. Hybrid varieties are also easier to peel and more convenient to eat.
The Tacopon fruit, which is the best citrus variety in Japan, is referred to as the "Ugly Mandarin" in China. The "Ugly Mandarin" matures between February and March. Its soluble solids content can reach 16%.Sichuan Danlin County, China is the largest area of cultivation for this fruit. In 2016, its annual output reached 130,000 tons valued at more than 1.2million Yuan (USD 174.3 million).
Okitsu 44was introduced to China from Japan. Its soluble solids content is between 12%-13% and is matured in January. This strain can be stored for more than 100 days, exhibiting a relatively strong storage capacity compared to other citrus varieties. Sichuan Pujiang County, China is recognized as the best area for cultivating Okitsu 44.This April, the price of Okitsu 44remained above twenty Yuan (USD 2.9) per kilogram.
Kiyomi Tangor, also known as the "Citrus Queen", is a hybrid of Trovita Orange and Miyagawa Mandarin Tangerine matured from February to March. Its soluble solids content is between 11%-12%.The "Citrus Queen" is grown in Sichuan Renshou Country, also referred to as "China Qing Township". In 2016, the planting area for Kiyomi Tangorwas was more than 2667 hectares and produced 42,000 tons—an output valued at 230 million Yuan (USD 33.4 million).
Tagaytay is the newest variety of citrus hybrids. Its appearance resembles Okitsu 44, but its quality is much better than the latter and Tacopon. Its soluble solids content can reach up to 18%. Maturity period is from December to May. Presently, there are plantations in Danlin County. The average price in 2016was more than thirty Yuan (USD 4.35) per kilogram.
Upcoming Events

September 06, 2023

to

September 08, 2023
October 19, 2023

to

October 21, 2023
Featured Produce
Produce Marketplace
Universal Capital Gr

·

Ecuador

AGRI GATEX LIMITED

·

Africa

Qualipac Pty Ltd

·

Australia
Joshua Lim

·

Malaysia

City fresh fruit co.

·

Thailand

Chun lin orchard-Sel

·

Taiwan nan
China Market Access List