You are here
Back to top
New Garlic Crop Coming Soon, Prices Begin to Fall in China
February 26, 2017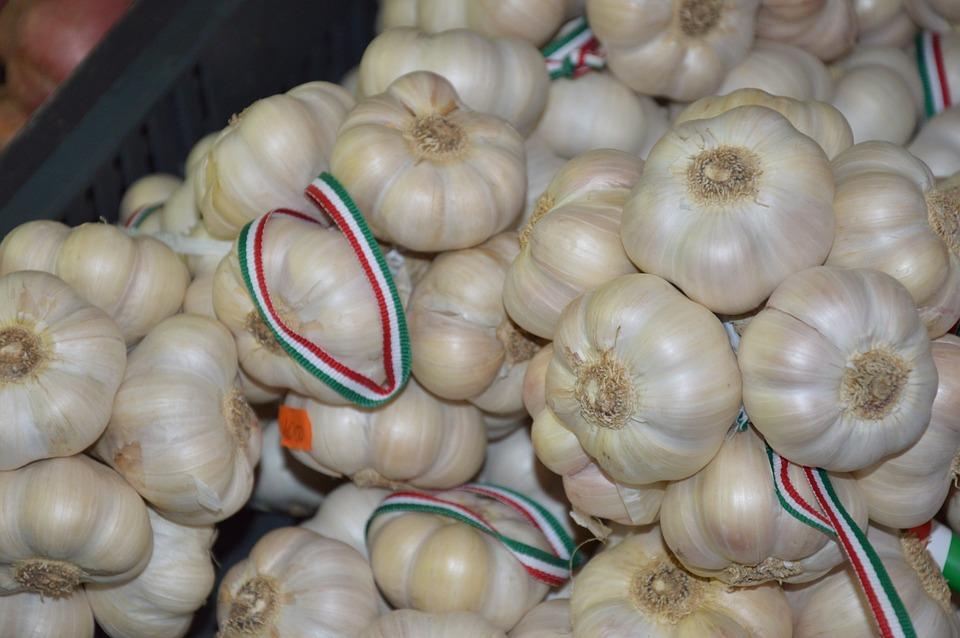 This year the new garlic crop will be harvested in March. The total output of garlic is expected to be higher than last year. As of the end of February, frozen garlic stores added to more than 880,000 tons; there are 51.20 million tons of frozen garlic in Jinxiang County (China's primary origin of garlic) and the surrounding areas. This year before the newly harvested garlic goes into the market, these stocks of frozen garlic will difficult to use up completely. The trend of declining of garlic prices is unstoppable
In early January 2017, the wholesale price of garlic was 3.5 Yuan($0.51) per kg. During the Chinese Spring Festival period, the price of garlic began to weaken. Wholesale price from 3.4 Yuan ($0.49) per kg in the year fell to 3.05 Yuan ($0.44) per kg. Also in the retail market, garlic prices have been reduced from 6.5-7 Yuan ($0.95-1.01)per kg before the Spring Festival to below 5 Yuan ($0.73) per kg. Although after the Spring Festival, garlic consumption rose, the price also experienced a brief rebound, but this could not withstand the general trend of falling prices.
In 2016 under the influence of a high garlic price, enthusiasm for garlic planting expansion increased in Shandong, Henan, Jiangsu and Yunnan producing areas. Especially in March and April, fresh garlic harvest in Yunnan will further impact the domestic garlic market. As the supply increases, the price of frozen garlic will begin to fall, so that the seller will be more aggressive with shipments. In turn, once the buyers occupy the dominant position in the market, on-demand procurement, the garlic prices will continue to be depressed. Once we reach May the northern garlic could hit a large number of listed, the price may plummet. It is estimated that the direct cost of garlic in 2017 (covering garlic seeds, land preparation, plastic film, watering, chemical fertilizer, pesticide, harvesting, drying and so on) is about 1 Yuan ($0.15) per kg. When the price of garlic from the current abnormal high price drops, no matter how much decline, as long as the field purchase price does not fall below 1 Yuan ($0.15) per kg, there will be a reasonable return on the price.
All of 2017's annual garlic was planted in October. The general year planting area fluctuation rate is about 5%, but this season garlic acreage is expected to grow about 10%. In 2017, garlic planting area will reach 2,108,632 acres, including Shandong garlic planting area of 593,052 acres, 329,473 acres in Henan, 247,105 acres in Jiangsu, 92,252 acres in Sichuan, and 82,368 acres in Yunnan. So far this year, garlic in growing well. If there is no big natural disaster, garlic harvest is a foregone conclusion in this year. Yields are expected to recover to 9,756 kg per acre, and total production is projected to reach 20.48 million tons.
The import and export of garlic are affected by the high price of domestic garlic, garlic exports have declined slightly, but imports were growing rapidly in 2016. According to customs statistics, from January to November garlic export volume was 1.53 million tons, compared with a 12.56%, decrease of 220,200 tons from 2015, as for imports 566 tons was ten times in the same period last year. Indonesia is the largest export market for Chinese garlic, accounting for 26% of total export, the export price to Indonesia will directly affect the overall export price of garlic. The garlic sold to Vietnam, Malaysia, the United States and Brazil accounted for 9.1%, 7.5%, 7.1% and 5.9% of the total exports, respectively. In 2017, Garlic exports will gradually get out of the cold period. The Export volume will reach 1.95 million tons, an increase of 15%. Export of low value-added garlic products will continue to dominate, such as fresh garlic, dried garlic, pickled garlic, frozen garlic and garlic salt. The deep processing products export volume is relatively small.
Upcoming Events
October 19, 2023

to

October 21, 2023
Produce Marketplace
Elangeni Food Group

·

South Africa

Universal Capital Gr

·

Ecuador

AGRI GATEX LIMITED

·

Africa
Joshua Lim

·

Malaysia

City fresh fruit co.

·

Thailand

Chun lin orchard-Sel

·

Taiwan nan
China Market Access List