You are here
Back to top
Most Preferred Avocado Variety from Peru Enters China
July 18, 2016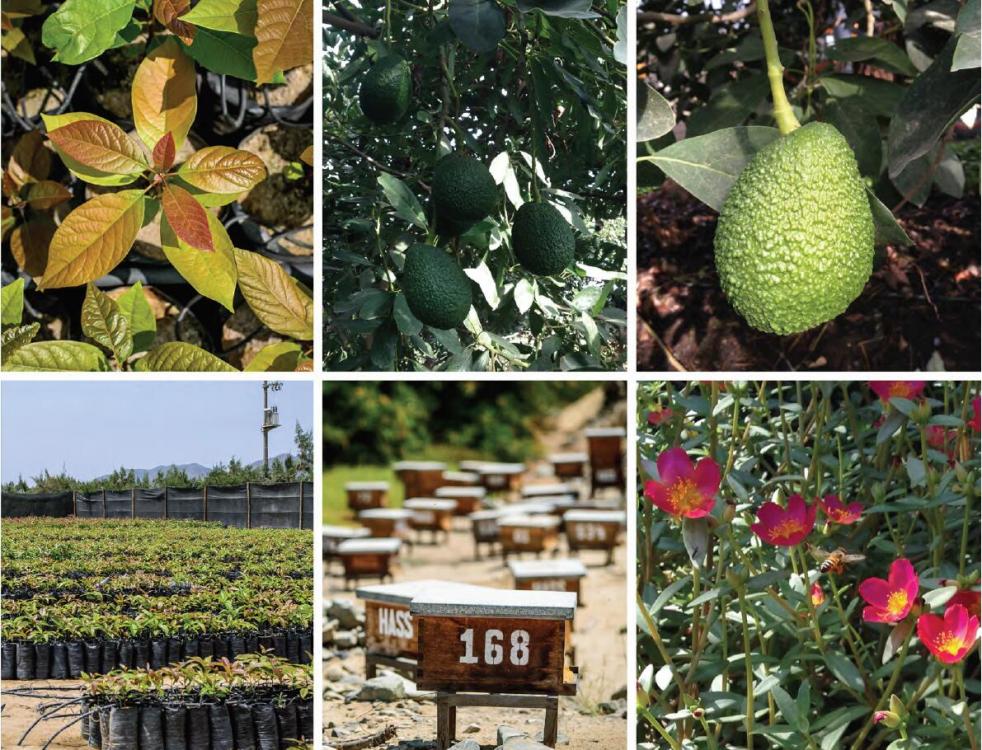 The avocados from Hass Peru
Which is the most preferred avocado variety in the world? Without question, it is Hass. But where does this name come from? The Hass variety of avocado was patented by postman Rudolph Hass from the U.S. in 1935. He planted this variety in his yard and named it Hass. Because of its smooth creamy texture, rich nutty flavor, and long-term availability during the year, the Hass avocado has become the most preferred variety.
Hass Peru SA chose to name the company with the variety name Hass because it intended to present high-quality Hass avocados from Peru to the international market. The company started planting avocados 10 years ago in Chao Valley in Viru Province in Peru. Its ranch has 360 hectares of avocados and 130 hectares of blueberries.
High quality standards require the avocado growers to work with the most advanced technology to control the processes that define the quality of their products and success of their exports. The huge diurnal amplitude –cold at night and sunny during the day –is a great advantage for the growth of avocados. Furthermore, the irrigation project Chavimochic has provided abundant water to the avocado plants.
"Hass Peru produced 2,000 tons of Hass avocados in 2015, but this year, the production reduced by 47 percent to 1,063 tons. The exportable fruit has a yield of 93 percent, and is consumed in the USA, Germany, Belgium, Spain, France, the Netherlands, the UK, and other countries," Gonzalo Ganoza Temple, General Manager of Hass Peru, told Produce Report.
In 2016, Hass Peru has exported 44,917 kg of avocados to China. Although China is not yet the biggest export market in the world for avocados, exporters believe that there will be a major growth in avocado exports to China.
Hass Peru works with Alisios (Shanghai) Import and Export Co. Ltd. for shipping and selling Hass avocados in China. Alisios (Shanghai) was one of the first companies to import avocados from Peru since Peruvian avocados obtained the necessary permits to enter the Chinese market. With years of experience working with South American partners, the company has set up offices in this region.
Currently, Hass Peru avocados have already entered the Chinese market under the brand Hass Peru, and the company is planning to introduce another brand, Green Dragon Avocados, to the Chinese market.
"We hope we can establish long-term relations in the Chinese market, since we strongly believe that there is huge potential in this market. Also, avocados and blueberries are two of the best super foods available," said Mr. Ganoza Temple.
Apart from the Hass variety, Hass Peru also produces other varieties such as Fuerte and Zutano.
Upcoming Events
October 19, 2023

to

October 21, 2023
Produce Marketplace
Elangeni Food Group

·

South Africa

Universal Capital Gr

·

Ecuador

AGRI GATEX LIMITED

·

Africa
Joshua Lim

·

Malaysia

City fresh fruit co.

·

Thailand

Chun lin orchard-Sel

·

Taiwan nan
China Market Access List