You are here
Back to top
Kiwiberries Have Excellent Start with Chinese Consumers
March 07, 2016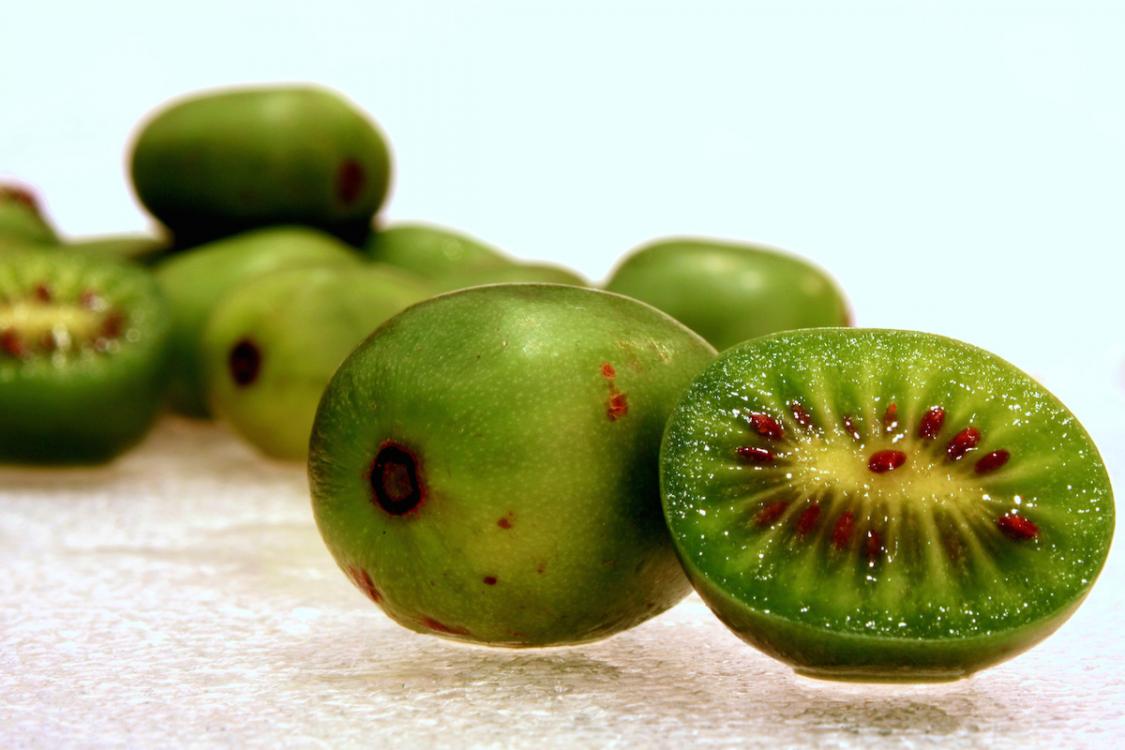 Kiwiberries are a relatively unknown fruit that are starting to make waves in the Chinese market. Kiwiberries are comparable to kiwifruit in taste and appearance, but their small size and sweet taste make them attractive to consumers. The shelf life of the fruit is 3-10 days at room temperature, though they can be stored for two months at 0°C. Kiwiberries do not have the production volume of other fruits and exports to China are also relatively small. Keeping all these factors in mind, it is not surprising that the market visibility for kiwiberries is not high.
However, kiwiberries have proved to be popular in China, with an excellent performance in Guangzhou and Shanghai markets last season where the fruit sold out quickly. Produce Report spoke with Nikki Craig, Export Manager for T&G, to learn more about kiwiberries in the Chinese market.
Craig shared that kiwiberries are an important fruit for export from New Zealand. Last year, while 15,000 trays were produced for New Zealand domestic consumption, 105,000 trays were sent for export. The main destination was China, but other markets include Hong Kong, South Korea, Taiwan, and Vietnam.
The main growing region for the fruit is around the Bay of Plenty (Te Puke), which bills itself as the kiwifruit capital of the world. The current planting area is around 22 hectares; acreage and production will continue to increase in the coming years. New Zealand agencies are also working to increase the production season and extend the shelf life of the fruit.
According to Craig, T&G's goal is "to export fresh fruit at the highest level of quality." Since the kiwiberry is very popular with Chinese consumers, Craig explained that T&G aims to further expand their business with Chinese consumers in the future. T&G recently signed an MOU with Zespri that allows T&G to market Zespri branded kiwifruit in Asian markets such as Thailand and Cambodia. T&G's kiwiberries are marketed under the brand Delica.
Upcoming Events
October 19, 2023

to

October 21, 2023
Produce Marketplace
Elangeni Food Group

·

South Africa

Universal Capital Gr

·

Ecuador

AGRI GATEX LIMITED

·

Africa
Joshua Lim

·

Malaysia

City fresh fruit co.

·

Thailand

Chun lin orchard-Sel

·

Taiwan nan
China Market Access List