You are here
Back to top
Joyvio: China Blueberry Market Far from Saturated
August 26, 2015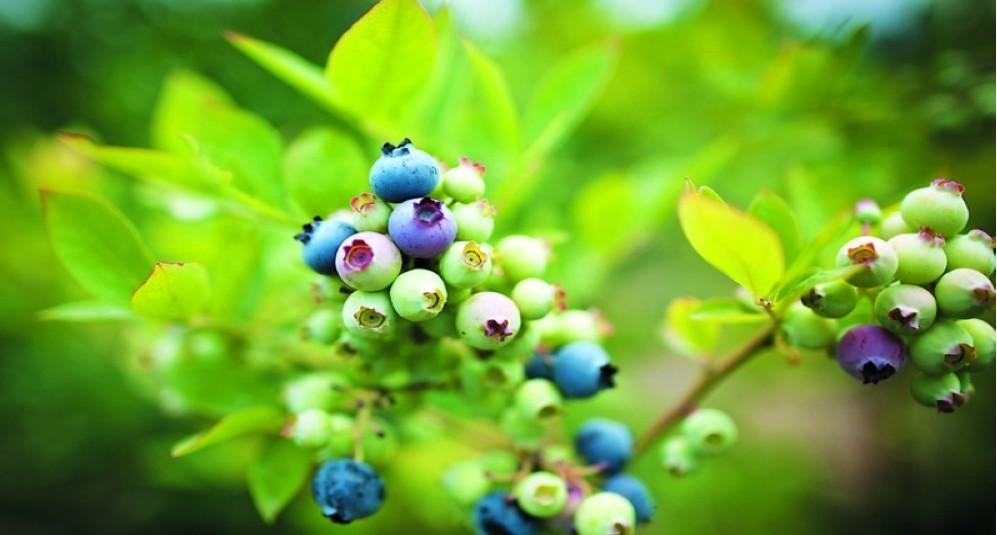 Blueberries are rich in antioxidants, and well known for their role in maintaining good health. Although the domestic price of blueberries has been on a roller coaster over the past few years, it is now at a standstill. A 125 gram container of the fruit is currently less than RMB 10, making some wonder if there is now an oversupply of domestic blueberries.
Recently, Produce Report had the opportunity to interview a top Chinese blueberry production leader – Joyvio Group's Qingdao Wallen Blueberry Co. Ltd. general manager Li Chunlei. We asked him about the overall situation of blueberry development in China. He told us that, according to market research data, China blueberry consumption demand was 18,000 tons of blueberries in 2014, but the supply was only about 10,000 tons. Consumer demand in 2015 is expected to be 22,500 tons, but the market can only provide 14,000 tons of the fruit. Thus, Chinese blueberry supply is not even keeping up with market demand.
"Right now, China processes about 25,000 tons of frozen blueberries per year, whereas our neighbor Japan processes about 30,000 tons of frozen blueberries per year. Since the Chinese market is so big, the potential is still very large for blueberries," Li said. He added that Maotai, Wuliangye, Jiangzhong, Mengniu, Yili and other large companies are now entering the blueberry processing market, and this involvement will drive future demand for blueberries as raw materials. At present, China's blueberry market is not only far from saturated, there remains plenty of room for further growth.
Li also stated that the company is very optimistic about China's blueberry market. Current blueberry prices are still higher than the foreign market, mainly because of the low supply of fresh fruit in the domestic market. As acreage increases, blueberry prices will gradually decline. However, compared with other crops, blueberries yield a higher return on investment, and blueberry cultivation requires a certain expertise and financial support for industrial development. This ensures a continued high status for the blueberry.
In addition to fresh blueberries, Joyvio is also in the blueberry seed and seedling business. Li said entering the seed business was mainly to meet the needs of their own company. In 2008, Wallen found that the blueberry seed industry had mixed seed stock, inflated prices, uneven planting, and mediocre leadership. In order to guide and regulate the healthy development of the blueberry industry, Joyvio officially entered the industry, and is committed to standardize the seed market and help guide standards. Today, Joyvio has a total of 1200 acres of seedling cultivation fields in Shandong, Anhui, Hubei, Sichuan, Yunnan and Guizhou.
Li Chunlei told Produce Report that before the end of 2015, Joyvio screened over 40 foreign cultivars of blueberry varieties to select ten to be the main planting varieties for China.
Joyvio also has large-scale advantages. Currently, their starter seedlings have an annual production capacity of 30 million plants. Additionally, Joyvio has a greenhouse built to high standards, and 3600 square meter nursery unit with a full-time team of nearly fifty staff. Joyvio maintains a close working relationship with large companies in the United States, Chile, and other countries to have a systematic introduction of new varieties suitable for cultivation in China. It has introduced a total of more than 20 varieties so far, and in 2015 will launch three new varieties for the consumer market. In addition to blueberry seedlings, Joyvio has also begun to develop their strawberry seed business.
Of course, various factors, such as climate conditions, soil characteristics, seedling quality and farm management can all affect the final planting situation for blueberries. Joyvio has the largest disease-free cultivation facility in the country, has pure seedling varieties, and uses scientific management, resulting in a planting survival rate of over 90 percent. In addition to professional cultivation fields, Joyvio is also equipped with professional sales team and post-sales team, able to manage problems in planting.
Li explained that in the next five years, as the standard of living improves, and as large companies such as Maotai and Wuliangye enter the blueberry industry, consumer awareness of blueberries will be strengthened, and blueberry planting in China will enter a stage of rapid development. At present, the main producing areas are in Liaoning, Shandong and Guizhou, while blueberry acreage in other areas is small, but the future promises rapid development.
Joyvio began their focus on the blueberry industry in 2011, and and in 2012, they acquired China's first and largest blueberry company, Qingdao Wallen Blueberry Co. Ltd. Now, in 2015, after years of development and growth, Joyvio has acquired twenty thousand acres of fruit plantations in China, Chile, the United States, Australia and other locations. Through this globalization, and total industry plan, Joyvio truly is a leader in the Chinese blueberry business.
Upcoming Events
October 19, 2023

to

October 21, 2023
Produce Marketplace
Elangeni Food Group

·

South Africa

Universal Capital Gr

·

Ecuador

AGRI GATEX LIMITED

·

Africa
Joshua Lim

·

Malaysia

City fresh fruit co.

·

Thailand

Chun lin orchard-Sel

·

Taiwan nan
China Market Access List