You are here
Back to top
Joy Wing Mau's Chairman Spoke about Forming Global Value Chain
April 09, 2017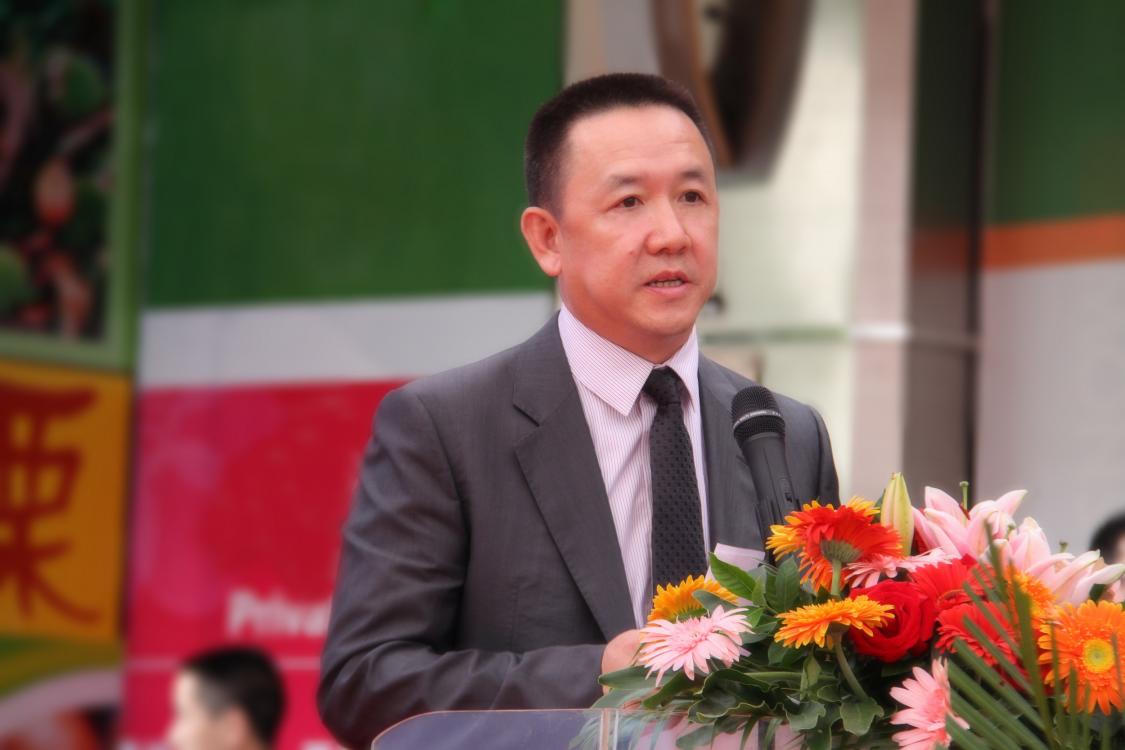 Since the beginning of 2017, Joy Wing Mau Group (JWM) has been very active in forming international partnerships. Just last month, it formed a joint venture with Capespan, South Africa's leading fresh fruit marketing company. The JV, known as Joy Wing Mau Asia, sets its sight on the potential offered by Asian markets. In the same month, JWM formed another JV with Hortifrut SA, the leading berry grower/exporter in Chile, to engage in growing berries in China to bolster supply for the country and Asia. In fact, JWM has been working on its new strategic initiative for some time. Last September, it acquired a 20% stake in T&G Global, the New Zealand-based fruit and vegetable company. In February this year, it also bought a minority share interest in Shennong Variety Management Ltd of Kunming, China's representative of the Associated International Group of Nurseries (AIGN). This gave JWM the springboard for entering into fruit growing business. This coming April and May, JWM would be cooperating with Zespri to conduct a series of promotional activities to launch the new season kiwi fruit. In less than two years since the strategic merger with Joyvio Group (under Legend Holdings), JWM has made significant progress in forming a global value chain for fresh fruits by forming different coop ventures. Because of this, Produce Report conducted a special interview with the company's chairman, Mr. Liu Mau Wah.
Produce Report: Where do you hope to see JWM five years from now? What are the benchmarks you will use to measure progress toward this goal?
Liu: Look into the future, we will keep identifying and working with the best partners to build a balanced fruit value chain ecosystem with the best varieties, best production regions, most reputable brands, highest efficiency and best customer experience. We are also committed to become an open service platform that serves the every link of supply chain from variety R&D to the table.
Produce Report: To what extent do you hope to build JWM into a global enterprise and to what extent will the company's main focus remain to be the large and lucrative China market?
Liu: To JWM, creating a global enterprise for fresh fruits and maintaining a focus on China market are not contradicting but complementary strategies. We started our company in just a leading Chinese city, Shenzhen, to become the leading company in China's overall fresh fruits industry. China market offers the key, solid foundation for JWM's future development. We will continue to see maintaining market leadership in China, with its fast growth and huge potential, as very important.
Produce Report: What is the most interesting new product, technology, or management practice you are working on now?
Liu: JWM has already developed its global fresh fruits procurement, distribution, warehousing and intelligent management platforms. We also have a well-trained and professional team to provide the best service to our partners and the best fresh fruits to our consumers.
In the area of new technology, we cooperated with the world's largest enterprise software company, Oracle, to upgrade the largest ERP (enterprise resource planning) software system in China's fresh fruit industry. The upgraded system can quickly retrieve information for monitoring the entire cold supply chain to provide customers with timely information on the latest status of any shipment. Intelligent software system coupled with professional work teams would ensure the freshness and safety of the contents in every container, hence giving the customers their peace of mind.
About R&D, we have the best research team in China's fresh fruit industry, managing two provincial level laboratories and two provincial level technology centers. Our JWM blueberry alone has been granted more than 40 national patents.
We have also formed strategic partnerships with the world's leading fruit and vegetable companies. These are designed to bring more new varieties and advanced growing methods to China, raising the level of our country's technologies.
We have a very open and democratic corporate culture, a comprehensive program for personnel training and development, as well as a hard to compete remuneration system. Hence JWM is able to attract people of the highest caliber within China's fresh fruit industry.
Caring, fostering and progressiveness are the secret to JWM's success over the last 20 years. We have the most professional and experienced team in the whole of China's fresh fruit industry. Our corporate culture treasures "trust, passion, work ethics, customer first, team work, and working hard". About 30 of our regional managers have been with the company for over 10 years. Our group is also proud to have a core team of several hundred dedicated managers working on customer service, procurement, product management and delivery functions.
Produce Report: We would further like to know if the current merger and acquisition activities may indicate that JWM is putting more resources to growing fruits and developing Asian markets other than China.
Liu: JWM will continue to implement its plans for globalizing supply chain and marketing. Recently, the group got into joint ventures with leading global players, gaining access to overseas advanced growing technologies and new varieties on the one hand, while facilitating further penetration of the Asian markets on the other. JWM is working with the partners to create an ecosystem for the fresh fruit value chain. This ecosystem would comprise of research and development for new varieties, production bases, processing and packaging operations, procurement and wholesaling, warehousing and logistics as well as distribution channels for reaching the consumers.
Photo source: Joy Wing Mau Group
Upcoming Events
October 19, 2023

to

October 21, 2023
Produce Marketplace
Elangeni Food Group

·

South Africa

Universal Capital Gr

·

Ecuador

AGRI GATEX LIMITED

·

Africa
Joshua Lim

·

Malaysia

City fresh fruit co.

·

Thailand

Chun lin orchard-Sel

·

Taiwan nan
China Market Access List