You are here
Back to top
Jingold's Oriental Red Kiwi from China Wins Innovation Gold Prize
February 14, 2019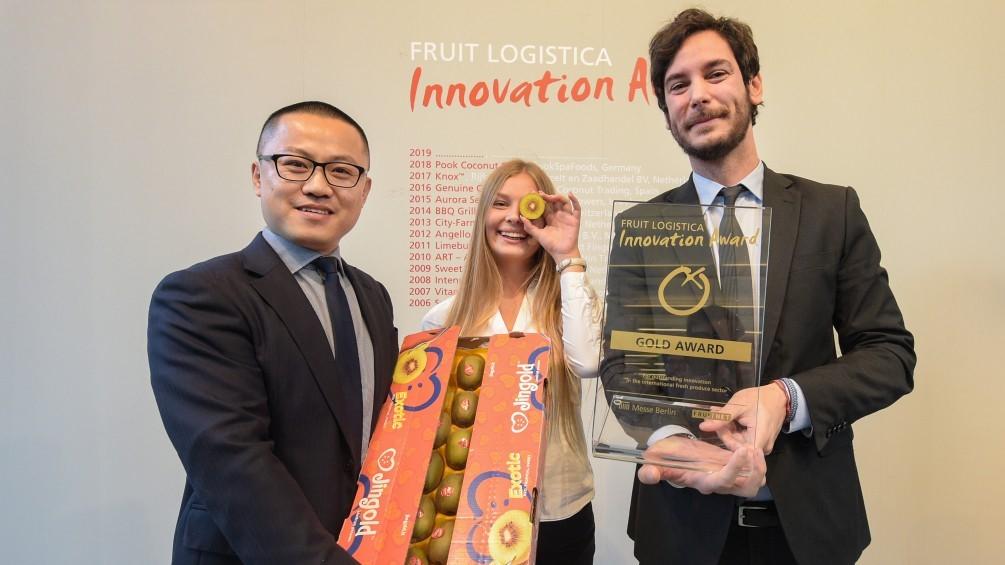 Harry Xu (left) and Federico Milanese (right) of Jingold
Italy-based Kiwifruit supplier Jingold won the Fruit Logistica Innovation Award (FLIA) gold medal in Berlin last Friday for its Oriental Gold® brand red-hearted kiwifruit—which has high sweetness and tropical flavor notes, and was bred in China. It seemed fitting that a Chinese fruit variety take top prize as China was in the midst of its New Year celebrations.
The FLIA prizes are given out annually as part of the Fruit Logistica fresh produce industry trade show in Berlin, which this year was held on February 6-8 falling just after the February 5 lunar New Year's Day. A panel of industry experts narrowed down a field of roughly 70 applications from companies across the supply chain to ten nominees. These ten nominees then exhibited their product at the Fruit Logistica, with final prize winners decided by votes from among the estimated 78,000 attendees at the show.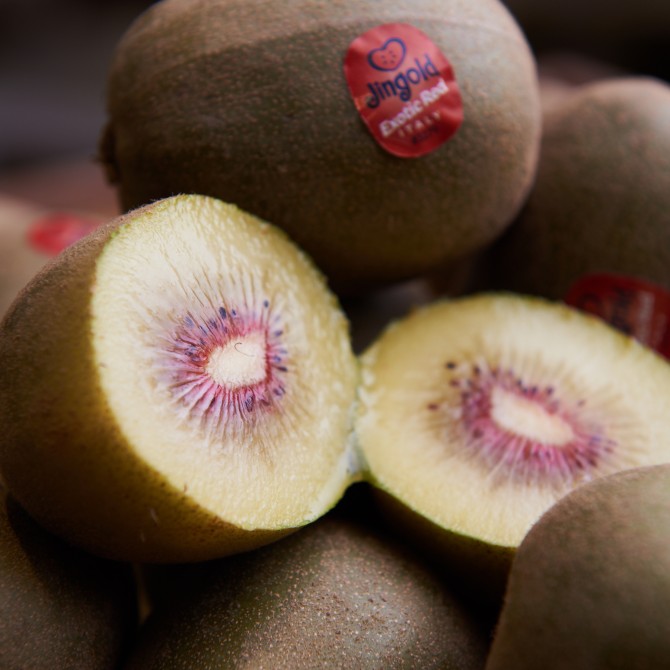 "We are very happy to win this important award." said Federico Milanese International Development Manager for Jingold about winning the prize. "It's been a year of hard work for our team. We invested a lot of energy to develop and improve our product and are glad that people like it so much."
Official publicity material described Oriental Red as follows: "Originally from China, the red Dong-Hong [the variety's name in Chinese] kiwi not only has unique organoleptic properties, but also boasts an excellent shelf life. As well as the fiery red colour of its flesh, trade visitors also commented on the fruit's extremely pleasant, sweet taste. With a sugar content of 20 to 21 degrees Brix, the Oriental Red® – red kiwi fruit leaves an exotic aftertaste that enriches the international fruit trade."
According to Produce Report's understanding, although red-hearted kiwifruit have been sold in Europe previously, Jingold's effort represents the first time a red-hearted fruit has been made available in commercial quantities with stable supply in Europe—and perhaps anywhere outside of China.
"China has many different types of varieties of red kiwis, but this is the first time for a stable quality red kiwi in the world market," said Harry Xu, General Manager of Jingold's China branch. Xu said the variety was bred by and licensed from the Wuhan Botanical Gardens of the Chinese Academy of Sciences, "a top global institution for kiwifruit research and development."
Jingold originally acquired the international commercial rights for Oriental Red from Wuhan Botanical Gardens in 2013. It subsequently began planting the variety in Italy. This year was the second year for commercial production.
The second and third place prizes for the FLIA are as follows, according to an official media release from Fruit Logistica:
Silver was awarded to the "Softripe® Ripening Technology" from German firm Frigotec. Trade visitors were impressed by this natural, energy-saving ripening technology for bananas and other tropical fruit. Thanks to Softripe® Ripening Technology, fruit reaches consumers at optimum ripeness. Varying the different ripening levels can also improve fruit quality.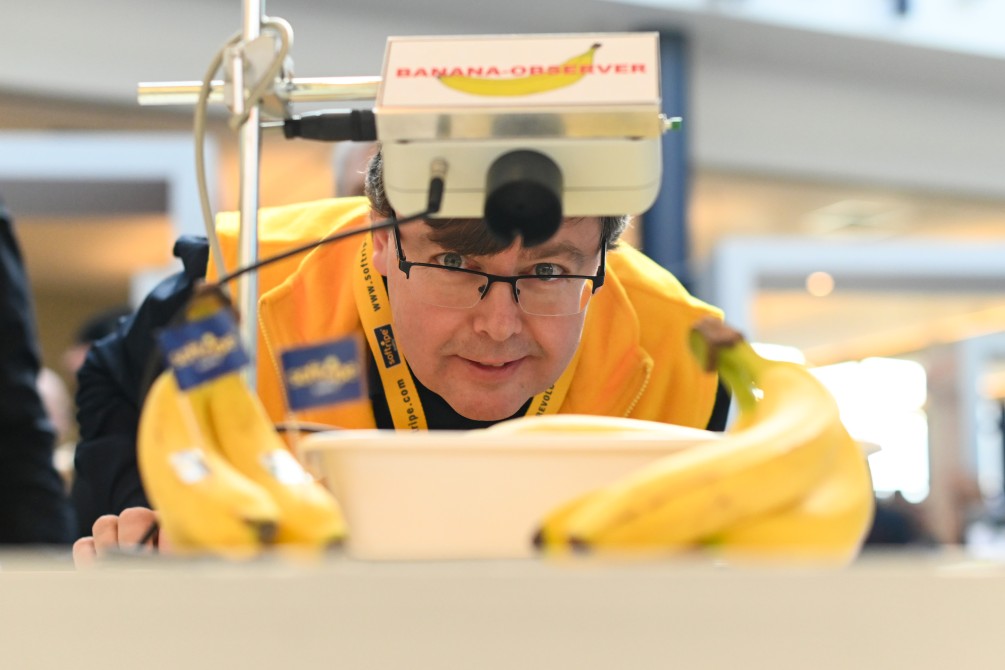 The Bronze FLIA was won by the "Top-sealable compostable, recyclable strawberry punnet" from CKF in Canada. With their sealable, compostable and recyclable wood pulp punnets for 350 to 400 grams of strawberries, the Canadians are setting an example of environmental protection in terms of sustainability. The wood pulp punnet not only provides a great deal of protection for the fruit and a view of the product, but also ensures a longer shelf life, without using plastic.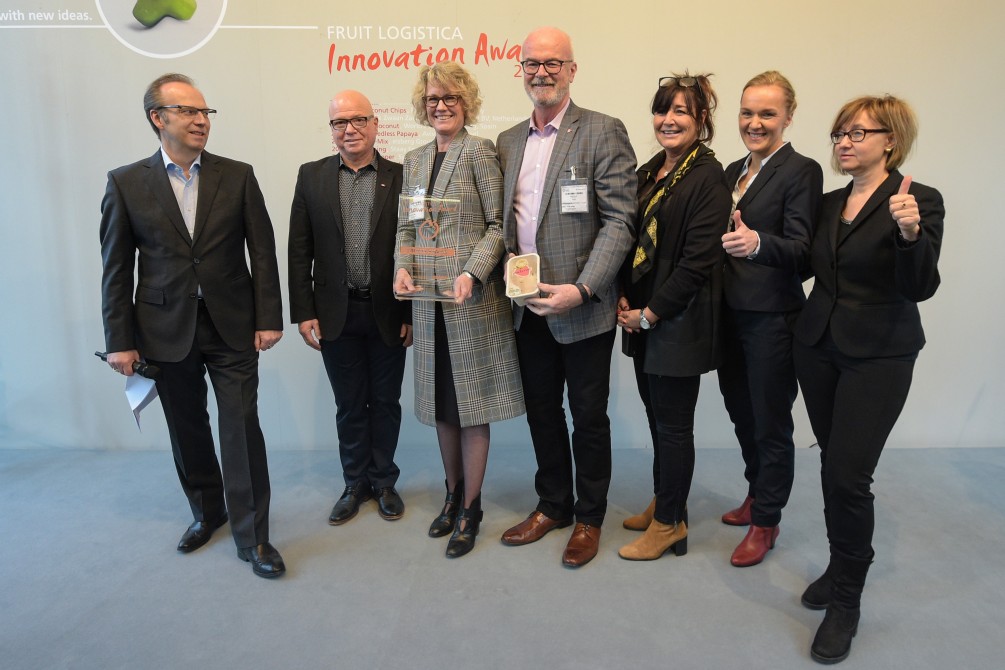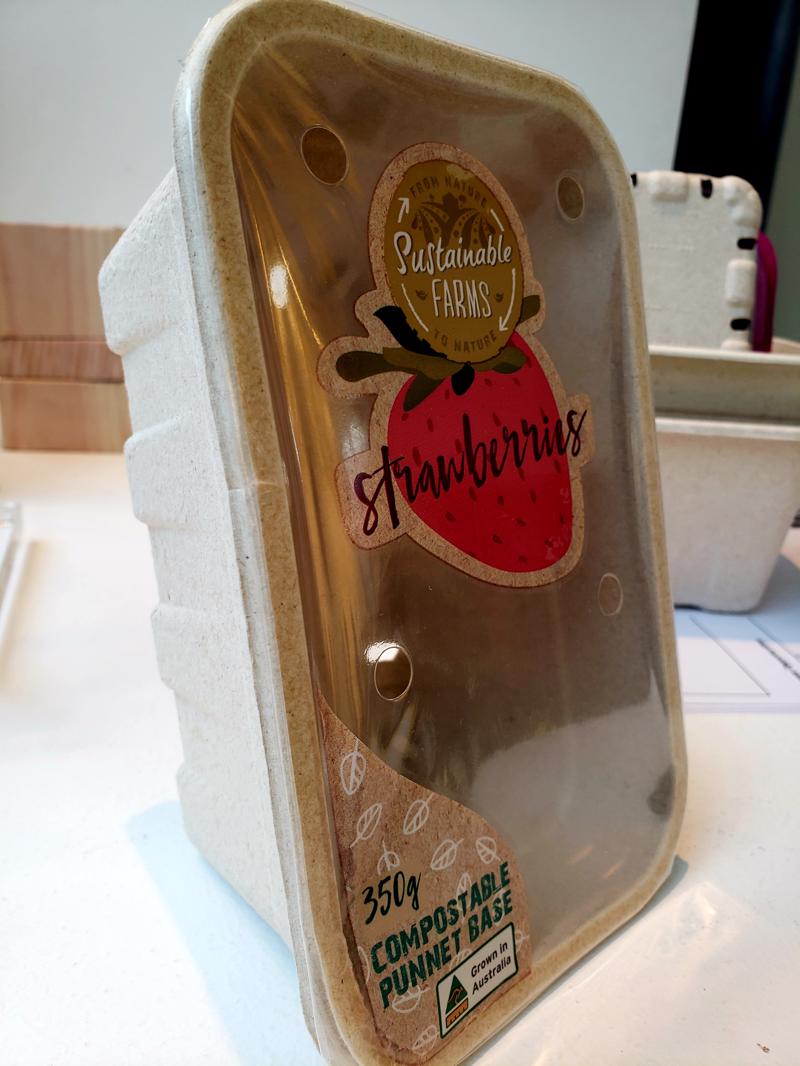 Featured Produce
Produce Marketplace
Elangeni Food Group

·

South Africa

Universal Capital Gr

·

Ecuador

AGRI GATEX LIMITED

·

Africa
Joshua Lim

·

Malaysia

City fresh fruit co.

·

Thailand

Chun lin orchard-Sel

·

Taiwan nan
China Market Access List