You are here
Back to top
JD.com Debut: Australian "Chocolate" Oranges
August 07, 2017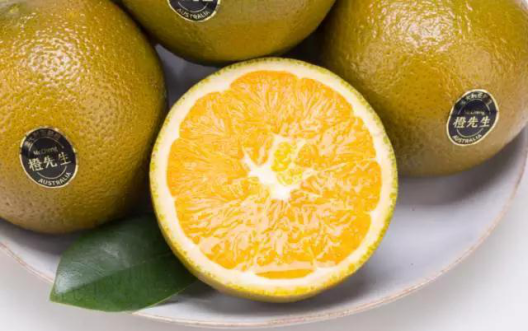 On August 2, JD.com partnered with Fruit Day to debut Australian chocolate oranges on JD.com. This is an exclusive promotion with only 2000 units available worldwide.
Out of over 600 varieties of oranges grown around the world, only one takes the form of this one. In 2010, an Australian orange picker fortuitously came across a tree full of ugly black oranges. He was not quick to judge a book by its cover, however, because beneath the rough outer skin hid an inner beauty of delicious flavor.
The orchard's owner seemed to have hit the jackpot. After years of diligent research, the secret of these dark oranges was revealed. Yet, due to its scarcity and issues with replication, the so called "chocolate" orange remained a commodity for just a few. Only this year has larger-scale production been actualized. And still, only 2000 units are available globally. Somewhat of a "Koenigsegg" of the fruit industry.
Today, under the care of JD.com's cold chain management and specialized storage facilities, the ugly-looking chocolate oranges are awaiting new homes. Astonishingly, JD.com and Fruit Day have control of the entire global supply of these oranges—all 2000 of them. They are being sold under the insignia of Fresh Day's Mr. Orange brand.
Packages of 6 Chocolate oranges are selling for $14.7 on JD.com.
As China's earliest e-commerce fresh produce supplier, JD.com has been committed to enriching product selection for consumers and leading the upgrade of consumption within the fresh produce market. Through an in-house procurement team, JD.com continuously searches to provide consumers with high-quality global products.
In the last two months alone, JD.com consecutively gained exclusive debut privileges of Californian strawberries, Mexican blueberries, American Ruby Cherries, Costa Rican pineapples, Peruvian avocados and more.
Upcoming Events
October 19, 2023

to

October 21, 2023
Produce Marketplace
Elangeni Food Group

·

South Africa

Universal Capital Gr

·

Ecuador

AGRI GATEX LIMITED

·

Africa
Joshua Lim

·

Malaysia

City fresh fruit co.

·

Thailand

Chun lin orchard-Sel

·

Taiwan nan
China Market Access List