You are here
Back to top
Harvest Kicks Off for Zespri in Italy
September 30, 2017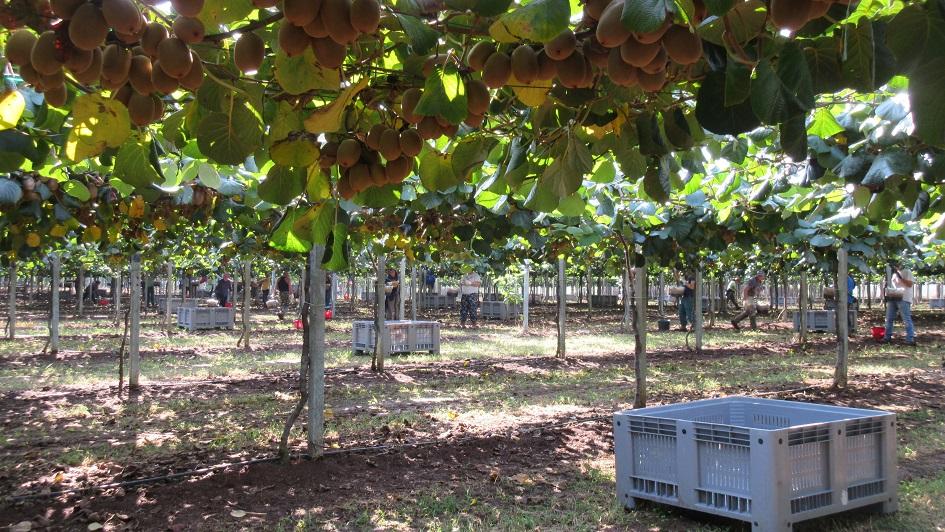 Kiwifruit harvest is in full swing in Italy this week with European SunGold volumes expected to increase by around one-quarter to 5 million trays as more of the recently-grafted vines reach full production.
Zespri Chief Operating Officer Simon Limmer explains Zespri is doubling its European SunGold production over the next five years to catch up with the strong year-round demand for Zespri Kiwifruit from customers around the world.
"We now have around 1,100 producing hectares of our proprietary gold variety in Italy and this is set to treble to 2,900 hectares in the next five years – to put this in context, we have 4,600 producing SunGold hectares in NZ now. Twelve-month supply is a key part of Zespri's strategy and this investment aligns our offshore production with the strong increases in New Zealand SunGold volumes, set to double to around 90 million trays over the next five years," says Mr Limmer.
Zespri Chief Executive Dan Mathieson says that with over NZ$150 million invested in marketing this season, having a consistent year-round supply of fruit keeps Zespri's brand top of mind for consumers and is critical to maintaining relationships with customers.
"Kiwifruit is just a tiny but fast-growing part of the global fruit trade. Supplying premium quality fruit all-year round helps us grow kiwifruit consumption around the world and meet the needs of our consumers who want Zespri-quality kiwifruit 12 months of the year," says Mr Mathieson.
Zespri has partnered with Italian growers to grow Zespri Kiwifruit for the past 17 years to supply Northern Hemisphere markets with Zespri Kiwifruit in the several months a year where NZ kiwifruit is not available. The Zespri Board announced earlier this year the allocation 1,800ha of SunGold licence in Europe, the initial 1,200ha of which will be in Italy. Zespri also procures green kiwifruit from Europe which meets its grade standards.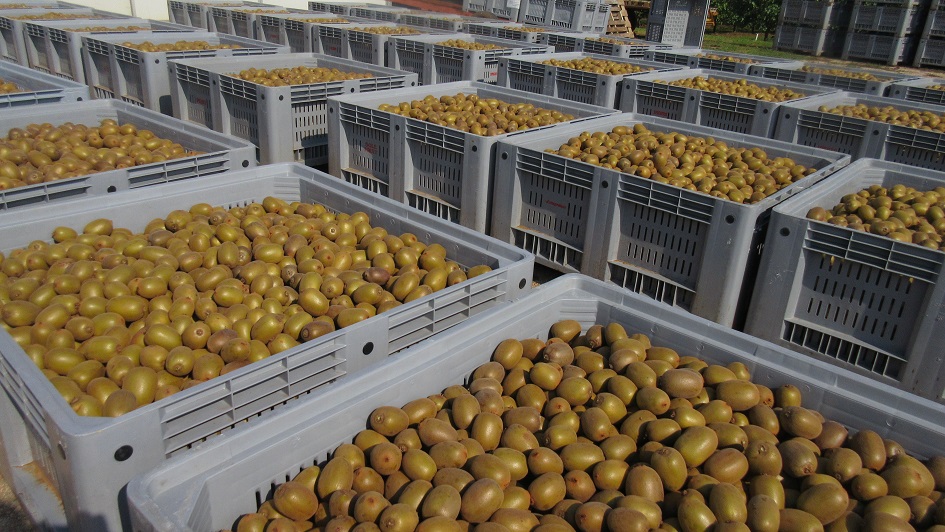 "Our New Zealand grower-owners realised the importance of supplying their markets 12 months of the year and set up relationships with kiwifruit growers in the Northern Hemisphere to grow Zespri Kiwifruit in Italy, France, Korea and Japan. All our offshore fruit meets stringent quality standards to make it into to a Zespri box, supporting Zespri's premium brand in the market," says Mr Limmer.
Zespri invests strongly in supporting its growers around the world with technical advice to maximise their returns from growing for Zespri and is working closely with its Italian partners to grow supply over the coming years. Zespri also shares best practice growing techniques, Psa learnings and R&D with grower forums in its offshore production bases. Around 20 Zespri staff are based in Latina, Italy to support this growing part of the business.
Image Source: Zespri
Featured Produce
Produce Marketplace
Elangeni Food Group

·

South Africa

Universal Capital Gr

·

Ecuador

AGRI GATEX LIMITED

·

Africa
Joshua Lim

·

Malaysia

City fresh fruit co.

·

Thailand

Chun lin orchard-Sel

·

Taiwan nan
China Market Access List