You are here
Back to top
FruitDay Responds to Rumors: Store Closures are True, O2O Upgrade Started since End of 2015
July 28, 2016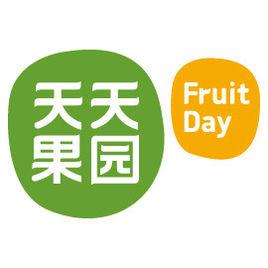 Recently, FruitDay's store closures have been widely reported in the media. Produce Report has learnt from sources close to the company that store closure was part of a change in its business approach and was started at end of 2015. FruitDay is said to be closing most of its stores while upgrading its O2O model at the same time.
FruitDay set up its offline stores as early as 2012. Its aim at that time was to search for the right way to connect online and offline channels.
"In the process of operating O2O stores, we found that the customers collecting their orders at the stores no longer exhibited the consumption habits of the age of mobile commerce." FruitDay stated that, because of this, the service of the original stores is to be upgraded to "Lightning Delivery".
"In the beginning, the stores' functions were designed to be sales plus storage. However, during the test runs, this approach was found not to be the most efficient nor most desirable to the customers. At this moment, we focus on storage."
According to the press release by FruitDay, the company already upgraded its Produce O2O from "Daily Home Delivery" to "Lightning Delivery" on its mobile app at the end of last year.
About the specific reasons for store closures, FruitDay stated that this was not influenced by macro business environment. "FruitDay's decisions are all based on customers' requirements, concrete business objectives and strategic reasons. Business environment has little affect."
FruitDay stresses that every endeavor of the company, including small setbacks during rapid growth, is based on improving customers' experience. Its vision is to supply customers with the freshest products.
Featured Produce
Produce Marketplace
Elangeni Food Group

·

South Africa

Universal Capital Gr

·

Ecuador

AGRI GATEX LIMITED

·

Africa
Joshua Lim

·

Malaysia

City fresh fruit co.

·

Thailand

Chun lin orchard-Sel

·

Taiwan nan
China Market Access List