You are here
Back to top
Fresh Port Provides Consignment Service for Imported Fruit
January 11, 2016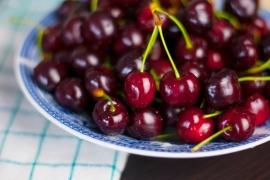 Recently, Produce Report learned from Fresh Port that their online service platform has completed an internal system test and has now entered the trial stage. Fresh Port's first focus of their consignment services for imported fruit will be on cherries and grapes.
A Fresh Port official explained the idea behind their service. "For example, if the customs valuation was USD 60 per box, that would be an import price of 20 dollars with a 40 dollar difference for insurance. After sales, if the actual selling price was 50 dollars, that would mean an additional 30 dollars in taxes," the official said. The old method relied on estimated prices for taxation, but Fresh Port uses the actual selling price of fruit to calculate taxes.
Companies that import fruit from regions such as South America are the primary users of customs procedure consignment services. When fruit importers are unable to accurately calculate the transaction price, it extends the time required for customs procedures. Last year, Goodfarmer (Shanghai) became a pilot company for the process and achieved good results.
Image Source: Pixabay
Upcoming Events
October 19, 2023

to

October 21, 2023
Produce Marketplace
Elangeni Food Group

·

South Africa

Universal Capital Gr

·

Ecuador

AGRI GATEX LIMITED

·

Africa
Joshua Lim

·

Malaysia

City fresh fruit co.

·

Thailand

Chun lin orchard-Sel

·

Taiwan nan
China Market Access List