You are here
Back to top
First Two Months of 2018: Strong Growth in China's Fruit Imports
April 10, 2018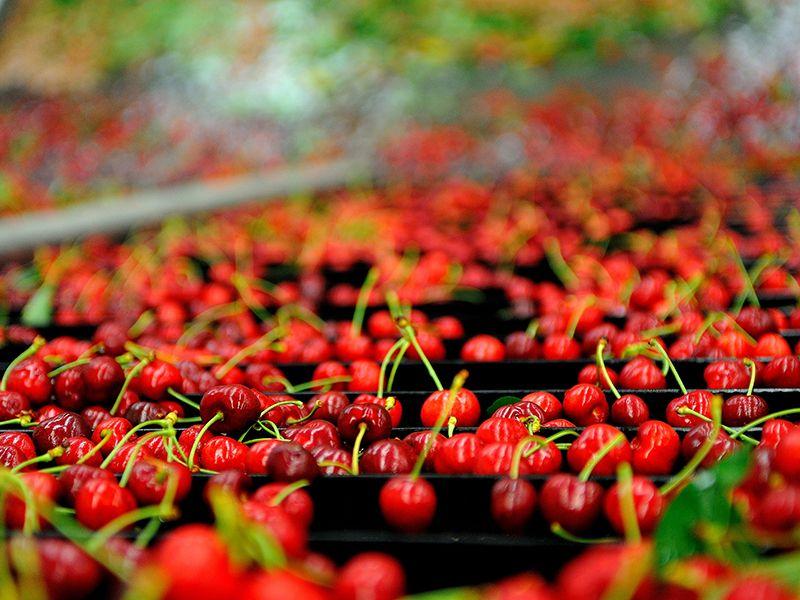 Data from China Customs indicates that China imported 909,000 tons of fresh fruit valued at USD 1.69 billion during the first two months of 2018, an increase of 22% in volume and 58% in value compared to the same period last year. Of particular note were cherries, oranges, blueberries, and bananas, which registered robust year-on-year growth in both import volume and import value.
Cherry imports to China witnessed a historic start to the year, as total volume exploded by 191% to 135,000 tons and total value increased by 152% to USD 900 million for January and February 2018 over the same period in 2017. A record cherry export season from Chile is the main reason behind this exponential growth: the South American country exported 133,688 tons of cherries to China during these two months, or 194% more than last year. For the 2016/17 season overall, Chile exported 77,759 tons of cherries to China, whereas this figure has soared to 163,128 tons in the 2017/18 season. Chilean cherries are generally available on the Chinese market from October to February. However, harvesting of the 2017/18 crop was two to three weeks late this season, which caused most shipments to China to be made in 2018.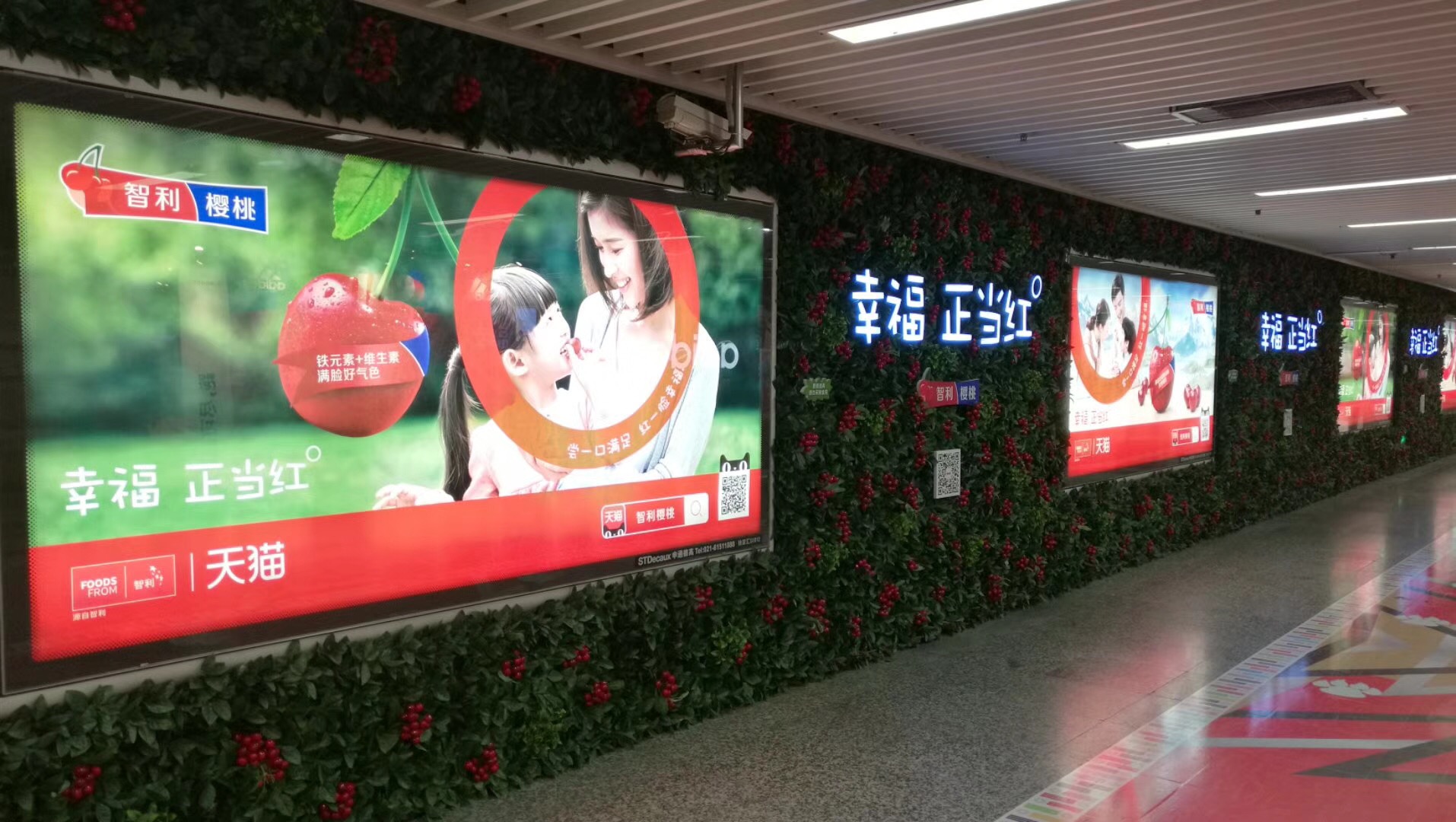 ▲ Intensive Promotional Campaigns for Chilean Cherries
Orange exports to China stood at 31,000 tons, or USD 400 million, during the first two months of this year, with both the volume and value of orange exports up 40% over last year. Of this figure, 17,579 tons came from U.S., with 11,070 tons originating from Egypt, representing increases of 30% and 76% over the same period last season, respectively. Due to the citrus greening disease and the impact it has had on domestic crops, China's own orange production was low this year, driving greater market demand for imported oranges.
As of March 1st, 7,874 tons of blueberries valued at USD 600 million have landed in China in 2018, an increase of 71% and 57% over 2017, respectively. 94.8% of the blueberries came from Chile, with the remainder arriving from Peru. Compared to the first two months of last year, Chilean blueberry exports to China grew by 3,000 tons, or 65%. China has been the fastest-growing market for Chilean blueberries for two reasons: firstly, the Chilean blueberry season runs from early October to mid-April, making it a perfect complement to China's domestic blueberry season, which runs from March to August. Secondly, industry representatives from Chile have been working hard to promote awareness and consumption of Chilean blueberries among Chinese consumers.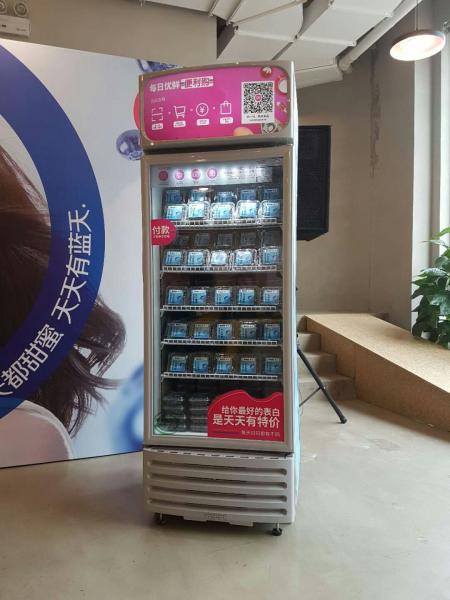 ▲ An innovative means to catch the attention of Chinese consumers:using refrigerated vending machines to sell Chilean cherries
During the first two months of this year, 164,000 tons of bananas (+16% over 2017) with a value of USD 100 million (+28% over 2017) were exported to China. As the biggest banana supplier to China, the Philippines shipped 130,632 tons of the fruit to China during this period for an overall increase of 50%. Ecuador, which took second place after the Philippines, only exported 17,394 tons of bananas to China in January and February, shrinking by 63% over last year.
China's own fresh fruit exports during January and February 2018 totaled 550,000 tons, a drop of 7% over last year, with the value of these exports growing by 6% to USD 760 million. Chinese fresh apple exports during this same period reached 204,000 tons valued at USD 230 million, representing a decrease of 20% and 6% over last year, respectively. The performance of Chinese pears, another major fruit export, did slightly better: despite falling in volume by 8% to 69,000 tons, the value of Chinese pear exports rose by 14% to USD 80 million as compared to the same period last year.
 
Image source: MZMC
Featured Produce
Produce Marketplace
Elangeni Food Group

·

South Africa

Universal Capital Gr

·

Ecuador

AGRI GATEX LIMITED

·

Africa
Joshua Lim

·

Malaysia

City fresh fruit co.

·

Thailand

Chun lin orchard-Sel

·

Taiwan nan
China Market Access List