You are here
Back to top
First Turkish Cherries to Arrive in China This Year
February 18, 2016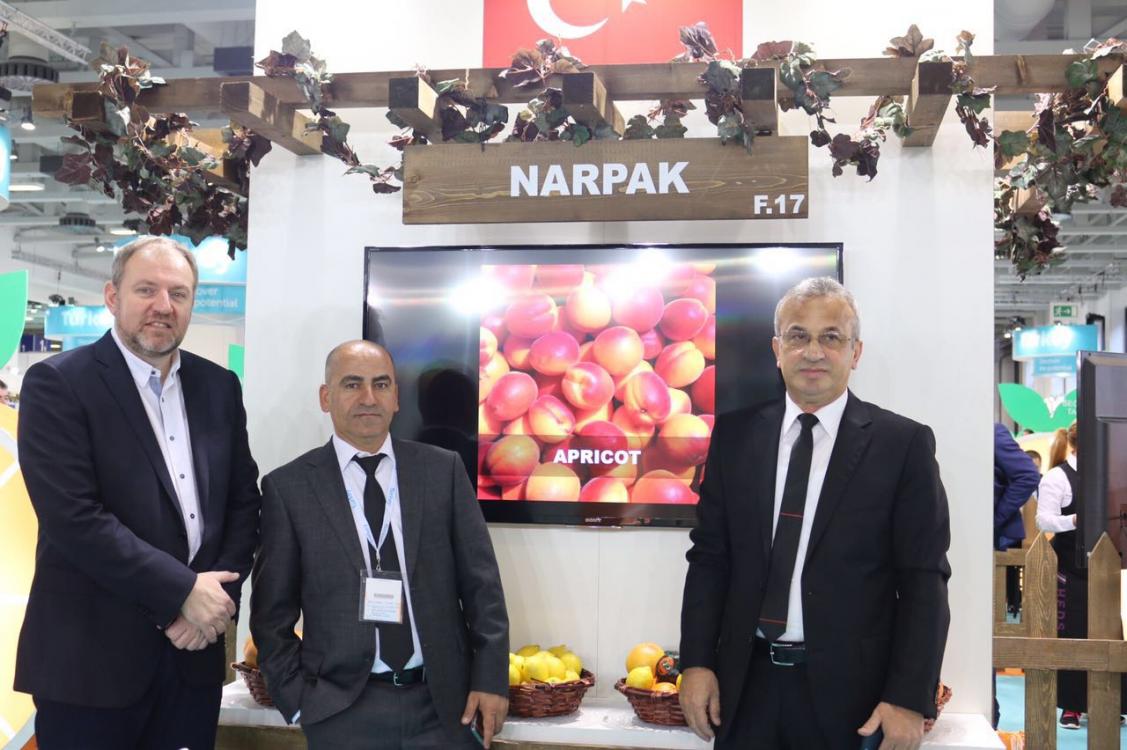 Produce Report recently interviewed Mr. Yno Wijnholds, Marketing & Sales Director of The Growers Marketing Association (TGMA) at Fruit Logistica in Berlin. As Turkey is the main producing country for cherries, he introduced to us the basic information about Turkish cherries.
He explained that Turkey grows a wide range of fruits, such as cherries, citrus fruit, and stone fruit, which are the fruits that they are expecting to export to China. Summer is the main season for Turkish cherries, from May to the end of July, which is similar to that of U.S. cherries. Mr. Wijnholds noted that the early varieties of cherries are not suitable for export, so the main export season is from mid-June to late July.
Cherries were previously exported to Hong Kong by air. While Mr. Wijnholds accepted that the gray channel from Hong Kong to China does exist, they do not count on it as it is unsustainable. They therefore do not export a large volume to Hong Kong, but aim to obtain direct access to the Chinese mainland market.
Mr. Wijnholds told Produce Report that they have been granted permission to export some cherries to China this year by following specific cold-treatment methods and protocols and therefore they will be able to offer Napoleon cherries directly to China for the first time, initially on a trial basis to ensure they are getting it right from the start. He also noted that their partners in China need to be the right ones, with the capability to guarantee refrigerated logistics to ensure the freshness of the product.
He also discussed the major variety of cherries, Napoleon cherries, which is a red variety similar to Ziraat 009, with a dark red color and somewhat heart shaped. Other varieties include Regina, Kordia, and Sweetheart. The quality varies because of the differences between growing regions and varieties. Tarsus in southern Turkey is an ideal area for producing high-quality cherries.
TGMA works with growers throughout Turkey but they ultimately source their produce based on two variables: quality and due diligence/pesticide usage. As such, they constantly assess the quality and pesticide usage from their various suppliers and take account of regional environmental factors such as rainfall. This is done jointly with their technical department, TurkCertification. Their cherries are exported under four major brands: Unifrutti, Vera, Narpak, and Sultar.
Turkish cherries are summer cherries, as are those from the U.S. Mr. Wijnholds considers that U.S. cherries are suitable for sea shipment due to their varieties as well as the main production areas, Washington State and Oregon, which are close to the coast. However, he also pointed out that most U.S. cherries reach China by air. This should also be the case for Turkish cherries. The other production area for U.S. cherries is California, whose season is earlier than the Turkish cherry season, so there will be no competition between the two. He explained that the key advantage of Turkish cherries over U.S. cherries is their low price due to the favorable labor costs, enabling a high-quality and affordable product to be enjoyed by the Chinese consumer.
Turkey is the largest producer of cherries worldwide, and Russia has so far been its key export market. The Russian ban has had an effect on Turkish fruits, although Mr. Wijnholds pointed out that the ban is "selective" as Russia did not ban Turkish lemons.
Featured Produce
Produce Marketplace
Elangeni Food Group

·

South Africa

Universal Capital Gr

·

Ecuador

AGRI GATEX LIMITED

·

Africa
Joshua Lim

·

Malaysia

City fresh fruit co.

·

Thailand

Chun lin orchard-Sel

·

Taiwan nan
China Market Access List