You are here
Back to top
Dutch Pepper Exports to Begin Slow and Steady
June 14, 2017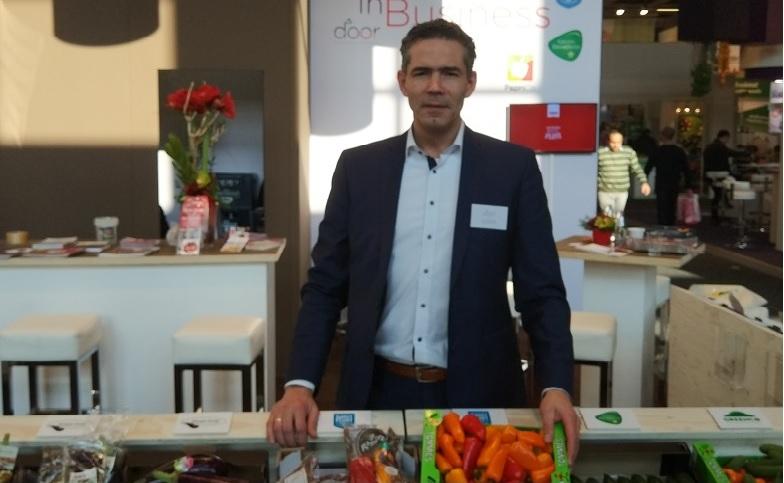 Holland, a country of only 17 million, has a reputation for punching above its weight, particularly when it comes to its agricultural sector. However, it has been relatively behind the curve where exports of its produce to China are concerned. So far, Dutch producers have only been able to export their pears to the Asian giant, but this year, after 7 years in the pipeline they are adding peppers to this limited basket of produce.
This might, in part, be because the Dutch have taken a considered approach to the Chinese market. Before embarking on the long and expensive process of opening a product for export to China, the FVO (the association that represents the majority of Dutch green house fruit and vegetable growers) carried out extensive research to discover whether or not the product had a chance of success. According to Jan Opschoor, Project Leader for market development, the choice of peppers was not casual. "Peppers are an important product for the Dutch growers and export companies and appeal to a special market segment that is willing to pay more for high quality, fresh and safe products. We have also been exporting these peppers to Japan and the US, which means we have experience in air freighting them." What's more, peppers have a distinct advantage over say cucumbers when it comes to air freight, because they are considerably lighter with a higher return.
The peppers for export will include the sweet orange snack pepper, which true to its name is great for a quick tasty snack (it has very few seeds and packs more vitamin C than a pineapple), the sweet pointed pepper, available in red, yellow and orange, and the sweet bell pepper, which comes in a variety of colours (the most innovative being the orange and red/yellow stripped varieties). All of the products stand out for their thin skin, tasty flavour and sweetness.
Although peppers are readily available and widely used in China, they are generally eaten cooked, however the plan, particularly when it comes to the snack peppers is to promote them as a product best eaten raw. This will require a change in consumption habits, which is one of the reasons why the FVO settled on a specific target market segment, "we would like to market them to a group known as "the Achievers". The market research we carried out found that this group of consumers likes new products, is internationally oriented, concerned with food safety and have the money to buy more exclusive and expensive produce," said Opschoor.
To appeal to this market segment getting the brand right is a priority, "the grower organisations and the export companies want to create a single brand together, so that we can sell in higher end supermarkets and maybe online…we want to associate our peppers with a healthy lifestyle." said Jan Opschoor. It would seem that Dutch produce already benefits from a good reputation: market research commissioned by FVO shows that Dutch products are strongly associated with quality and safety in China.
After a two week trial period in 2016, the exporting of peppers to China will begin in earnest this year. If everything goes according to plan the first consignments of Dutch peppers will be airfreighted to China in June. However, this year will be more about getting to know the market, "It's a different culture and a different people, so we shouldn't see things through a Dutch lens. We'll be learning about the packaging, the brand, the customers and the distribution channels, It won't be about selling a lot of volume quickly. We want to do things well and build a good basis so as to be able to sell more volume in the future. If we are in too much of a hurry then maybe we won't have the right brand, or will have the wrong colours. It's a new market for us so we have to learn together," said Opschoor.
The meticulous and cautious approach that the Dutch have adopted on peppers will no doubt also serve them well for the next product that the FVO is planning on opening for the Chinese market: tomatoes. But with the experience gained things may well move faster on that product.
Upcoming Events
October 19, 2023

to

October 21, 2023
Produce Marketplace
Elangeni Food Group

·

South Africa

Universal Capital Gr

·

Ecuador

AGRI GATEX LIMITED

·

Africa
Joshua Lim

·

Malaysia

City fresh fruit co.

·

Thailand

Chun lin orchard-Sel

·

Taiwan nan
China Market Access List