You are here
Back to top
Dole China Launches Seeka Kiwifruits
July 08, 2015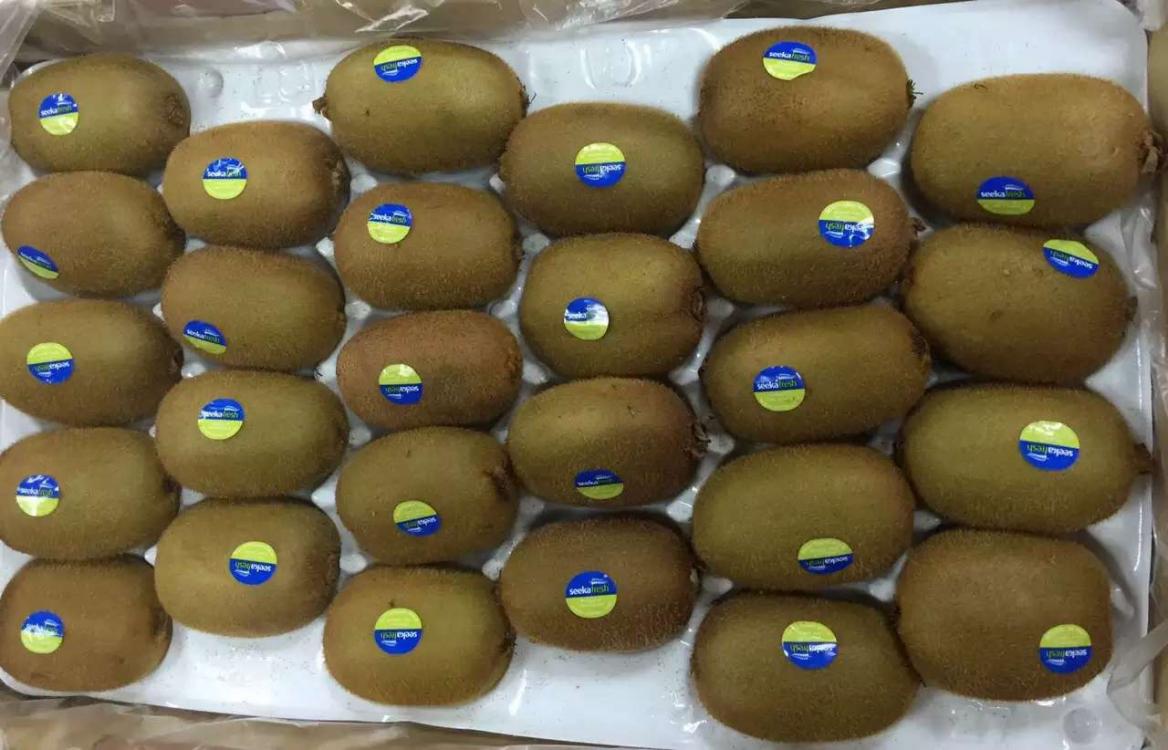 Dole China has recently launched Seeka kiwifruits in supermarkets throughout cities in the southeast of China. As introduced in remarks by Dole representatives to Produce Report, Seeka kiwifruits originate from the so-called 'hometown' of New Zealand kiwifruit Te Puke, which has a growing season from June to October. The quantity of Seeka kiwifruits produced is limited and these kiwis have become exceptionally precious to sellers and consumers alike. Seeka also shares its name with the second largest packing house in New Zealand, which owns 7 plants in total throughout New Zealand.
Seeka kiwifruit's variety is Wilkins, an excellent, high-quality variety which has exhibited remarkable resistance to Psa (bacterial kiwifruit vine disease) during the outbreaks of the past few years. It has a long, round appearance and is longer than Zespri fruit while maintaining the same grade. The flesh is green with traces of white, and Seeka kiwifruits possess a smooth, strong kiwifruit taste and fragrance.
Seeka's packinghouses pack for both Zespri and Seeka brand kiwifruits, as determined by and according to New Zealand's quality standards. In addition, Seeka has an independent laboratory, ensuring the complete supply chain, from planting to packing, are up to New Zealand strict quality standards.
After years of education and increased awareness, Chinese consumers are beginning to take to this sweet/sour, balanced, and nutritional kiwifruit from New Zealand. As the sole distributor of Seeka kiwifruit in China, Dole has recognized Seeka's high product quality and expects a bright future for continued cooperation with Seeka, representatives from Dole stated to Produce Report. Dole plans to expand its focus to Shanghai and China's northeast for continued promotion of the kiwifruit in the near future. 
Consumers can presently only purchase authentic Seeka kiwifruit in supermarkets due to specific agreements; consumers should therefore be cautioned that Seeka kiwifruit purchased from other channels are most certainly fake.
Upcoming Events
October 19, 2023

to

October 21, 2023
Produce Marketplace
Elangeni Food Group

·

South Africa

Universal Capital Gr

·

Ecuador

AGRI GATEX LIMITED

·

Africa
Joshua Lim

·

Malaysia

City fresh fruit co.

·

Thailand

Chun lin orchard-Sel

·

Taiwan nan
China Market Access List