You are here
Back to top
Dole & AEON Collaborate to Offer Tasting of Premium NZ Apples
June 27, 2017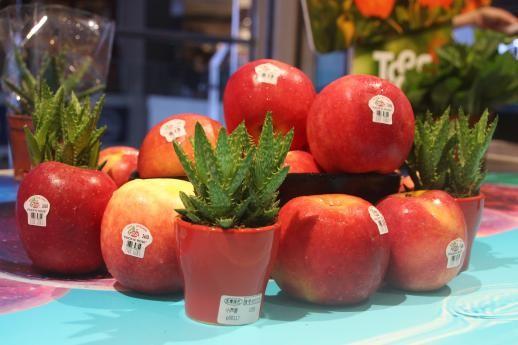 On June 24th, Dole and AEON collaborated to host tastings of Dole apples from New Zealand in AEON POPARK stores across Guangzhou. Representatives of Dole China, AEON, as well as the sales manager of Enza Mr. Felipe Gacitua were in attendance at this event.
For this promotion, Dole brought 5 of its key New Zealand apple varieties to the Chinese market: ENVYTM, JAZZTM, Pacific RoseTM, Pacific Queen, and Royal Gala.
New Zealand is a land of many unique wonders of nature, such as fresh, clean air, deep blue oceans, and pristine forests, blending fantasy and reality. Chinese consumers can now get a taste of this paradise through these 5 delicious varieties of unique New Zealand apples.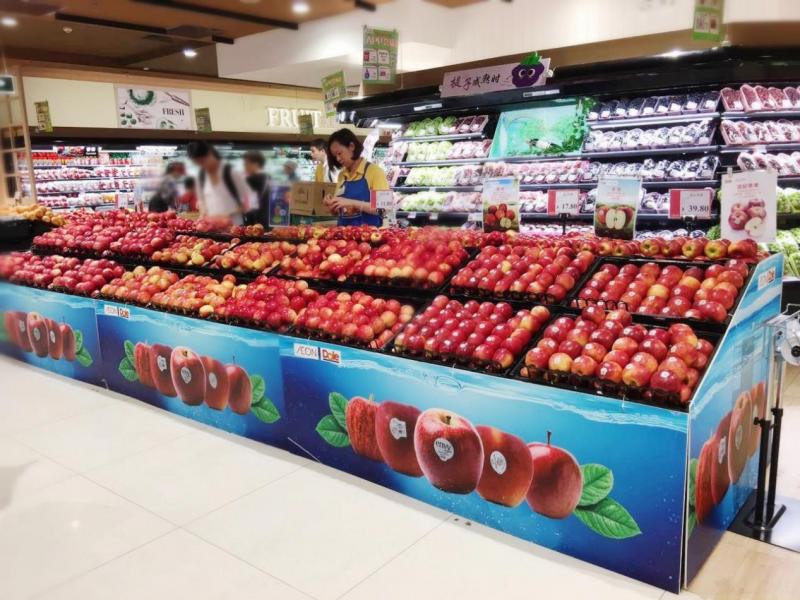 JAZZTM is more than an apple: it's a naturally refreshing sensation. Grown with passion in sun-drenched orchards, consumers can enjoy the crunchy, juicy, and tangy yet sweet invigoration only JAZZTM apples can deliver.
ENVYTM is the perfect antidote: bite and believe! With its extraordinary crunch and texture, refreshingly sweet palette, and beautiful colour, it's nature's passport to a magical moment of indulgence.
A distinctive rosy-red blush makes Pacific RoseTM too pretty to resist. Crisp, refreshing, and sweet, Pacific RoseTM has much more to offer than just its good looks.
A sweet, succulent taste and firm, thin texture are the distinct features of Pacific Queen, an apple not only delicious to eat but also suitable for use in cooking.
With a thin skin and crisp, sweet flesh, Royal Gala is a very special dessert apple. Its outstanding appearance and flavor have made Royal Gala one of the world's premium varieties.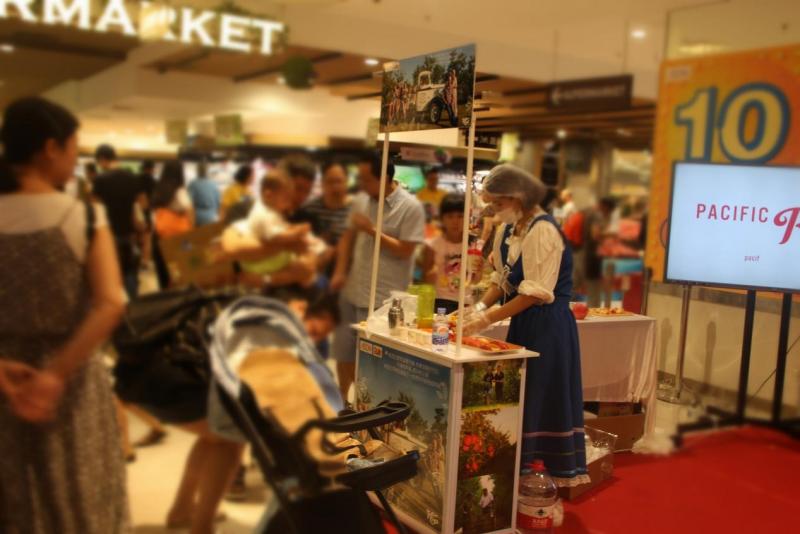 At the tasting, Mr. Gacitua delivered some introductory remarks to those assembled: "The climate of New Zealand is warm and dry in the summer and cool in the winter, which provides ideal growing conditions for apples. Fertilized soils not only ensure a high quality and freshness of these apples, but also contribute to the development of some wonderful colors and flavors. Fruit planting requires extensive experience, and Enza provides this through its fifth generation orchard managers."
Dole is the authorized distributor of these apples and can provide supply directly to supermarkets. Dole's mature supply chain management ensures efficient processing and distribution, from orchard to supermarket, and presents consumers with fruit of outstanding quality. Furthermore, as a long-term partner of Dole, AEON contributes much in the way of support to Dole's operations. All these factors allow for these wonderful apples to be brought from far across the ocean to Chinese consumers.
The above information has been provided by Dole
Source: Dole China
Upcoming Events
October 19, 2023

to

October 21, 2023
Produce Marketplace
Elangeni Food Group

·

South Africa

Universal Capital Gr

·

Ecuador

AGRI GATEX LIMITED

·

Africa
Joshua Lim

·

Malaysia

City fresh fruit co.

·

Thailand

Chun lin orchard-Sel

·

Taiwan nan
China Market Access List