You are here
Back to top
David Smith on Trends in the Global Blueberry Supply to China
May 05, 2016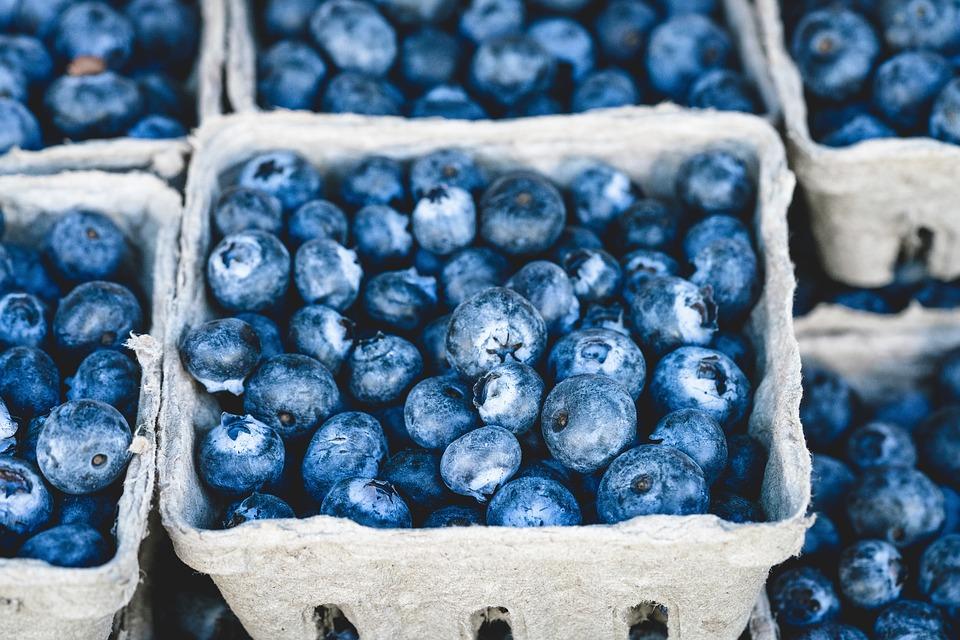 David Smith, a business development manager at Shanghai SVA Fruits, presented to a group of Produce Report readers about the global supply of blueberry to China on April 29. The following is a summary of his talk.
Global blueberry production rose 23-fold to 563,100 tons in 2014 from 23,600 tons in 1995. Production in North America was 330,000 tons in 2014, with the primary planting areas in British Columbia, the US and Mexico. Production was 121,000 tons in South America, where the main growing regions are Chile, Peru and Argentina. In Asia, production was 29,900 tons, among which more than 20,000 tons were from China. European production was 24,600 tons, primarily from Spain, Morocco and some areas in eastern Europe such as Romania and Poland. Output in the southern hemisphere, including South Africa, Australia and New Zealand, is relatively small compared with the above regions. Australia and New Zealand produced 8,600 tons of blueberries in 2014.
Chile and Canada are currently the only two countries approved to export blueberries to China. Chile started exporting about three or four years ago. Its season begins with early varieties in mid-October, and then transitions to varieties more suitable for ocean shipment from December until the end of March. The 2015-2016 season Chilean exports of fresh blueberries totaled a little over 91,000 tons, coming in below forecasts of 100,000 tons, mainly due to high prices offered by producers of frozen berries. Chile's shipments to China fell by 21% year-on-year to roughly 5,000 tons for the season.
China agreed with the Canadian government last June to open its doors to British Columbian blueberries, which have a season running roughly from the end of June to mid-September. The agreement was signed in September 2015, which was towards the end of the season. Therefore, a no many berries were exported to China in 2015. Some 6,000 to 7,000 cases were approved to ship to China, but only a little over 2,000 cases actually arrived there. As the biggest production region in North America, 50% of the British Columbia's blueberries are used for processed applications, such as frozen, dried and juiced. Notably, many growers in north America don't have strong desire to ship to China due to the robust local market.
Smith also discussed some other up-and-coming regions and their possibilities for shipping to China. Among these, Peru and Argentina are particularly worth keeping an eye on. Growers in Peru are pushing very hard with domestic authorities and those in the Chinese government to gain access to China. The market expects that Peru could be the next country to gain export access to China, possibly this coming season or the next season. Argentina is also working on access, but not as strongly as Peru, as it is also a significant supplier to the US and North American markets.
Other regions, such as Europe, Australia and New Zealand, are not likely soon to ask for significant access to China, as they have other markets nearby or have overlapping seasons with existing suppliers to China. Produce Report will continue to follow-up with more information on blueberry planting seasons and varieties for our readers.
About SVA Fruits
SVA Fruits, a joint venture between Chilean producers Hortifrut and San Clemente, focuses on the sales and operations for the two companies in China. San Clemente's primary products are apples, grapes and cherries—and it also a grower of kiwis and clementines.
Hortifrut is the largest blueberry grower in South America, and produces about 25% of the total Chilean crop. In addition to Chile, Hortifrut also has production bases in Argentina, Peru, Mexico, the United States, Canada, Spain and Morocco. As a founding member, Hortifrut shares with other three companies, including Michigan Blueberry Growers, Naturipe Berry Growers and Munger Farms, the famous berry brand Naturipe. Combined, the group is the largest blueberry producer and seller in the world.
Image Source: Pixabay
Upcoming Events

October 27, 2022

to

October 29, 2022

November 02, 2022

to

November 04, 2022
Featured Produce
Produce Marketplace
AGRI GATEX LIMITED

·

Africa

ALOE ECO PARK SAPI D

·

Mexico

Tien Thinh Agricultu

·

Vietnam
Joshua Lim

·

Malaysia

City fresh fruit co.

·

Thailand

Chun lin orchard-Sel

·

Taiwan nan
China Market Access List