You are here
Back to top
Chinese Leading Exporter Fuhuida to Double the Pomelo Export
October 20, 2016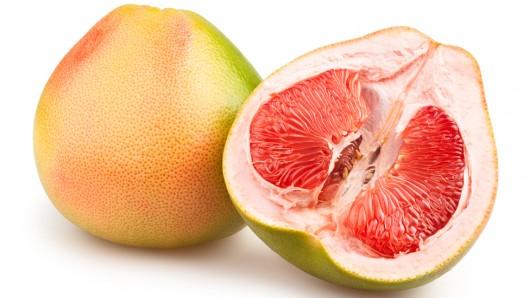 According to Xiaoling Zheng, CEO of Fuhuida Co.Ltd, "we expect our exports of pomelos to exceed 10,000 tons this year, two times the amount exported in 2015," due in large part to improvements and advances in distribution channels across importing countries.
"China's pomelo exports will be slightly lower overall in 2016," Xiaoling Zheng forecasted, with this decrease a result in large part to weakened consumer demand in key markets. Although pomelo production is expected to experience a slight reduction this year as well, Ms. Zheng believes that this will not affect the volume of China's pomelo exports, as there remains more than sufficient quantities of fruit with which to supply overseas markets.
Like most Chinese pomelo exporters, Fuhuida exports its fruit to the European Union, Russia, Canada, and countries in the Middle East. The biggest foreign market for Chinese pomelos remains Europe; Fuhuida ships over 35% of its product to European markets.
A recent decline in demand among EU countries has led some Chinese pomelo suppliers to reexamine their export destinations, and some exporters readjusted to focus more on domestic markets. However, many companies have chosen to continue exporting to Europe's lucrative markets. "We have a relatively stable rate of profit in Europe, so this market remains important for us," Xiaoling Zheng remarked. Among the many factors which affect sales, knowing and appealing to consumer preference is crucial in securing market presence. Ms. Zheng pointed out that it is important to choose the right type of product for export. "Smaller pomelos are more popular in this [European] market, while larger pomelos are in greater demand in domestic and other, non-European markets." Presently, the largest source of demand for Chinese pomelos comes from countries in eastern and central Europe, such as Russia, Germany, Poland, the Czech Republic, Slovakia, and Romania, while demand for pomelos in countries such as Switzerland, Norway, and other Scandinavian countries continues to grow.
Upcoming Events

September 06, 2023

to

September 08, 2023
October 19, 2023

to

October 21, 2023
Featured Produce
Produce Marketplace
Elangeni Food Group

·

South Africa

Universal Capital Gr

·

Ecuador

AGRI GATEX LIMITED

·

Africa
Joshua Lim

·

Malaysia

City fresh fruit co.

·

Thailand

Chun lin orchard-Sel

·

Taiwan nan
China Market Access List