You are here
Back to top
China: A Strong Potential Market for Egyptian Citrus
December 01, 2015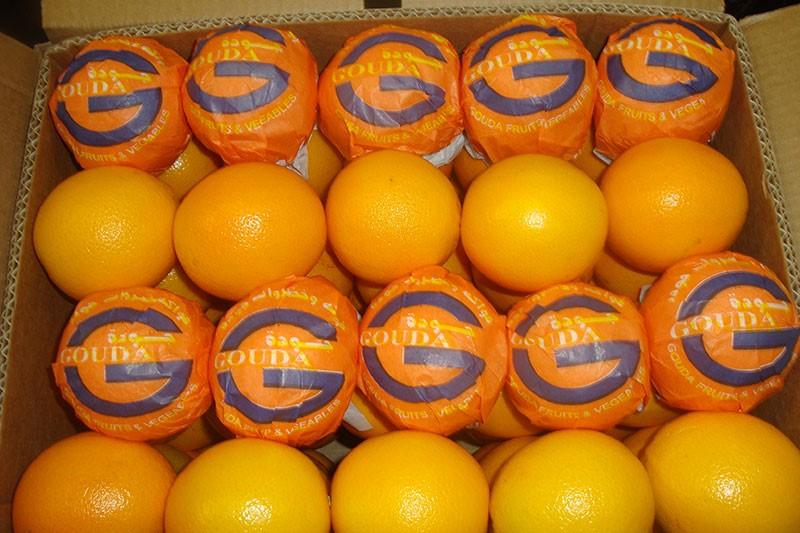 Produce Report interviewed Gouda, an Egyptian produce exporter, on the recent iFresh Exhibition. With complete supply chain and packaging stations, Gouda specializes in fresh and frozen fruit and vegetable export and its key product is citrus. After gaining access to the Chinese market last year, in 2014 Gouda shipped 50 containers of citrus to mainland China through the ports of Shanghai and Dalian. It expects to export 500 containers (12,000 tons) to the Chinese market this year, representing a tenfold increase over last year and accounting for one third of Gouda's total export volume of produce. Due to political tension and the poor economic situation in Russia as well as a lower demand in the European market, the Chinese market has become unprecedentedly important for Egyptian citrus exports.
In the interview with Produce Report, Abd from Gouda said, "China keeps strict quality requirements and specific inspection criteria on citrus imports. Though Gouda was not allowed to ship Egyptian citrus to China three years ago due to policy reasons, they have begun to prepare themselves and made improvements in the planting patterns, packing station and inspection systems accordingly. What's more, Gouda also did market research in the Shanghai fruit wholesale market and got some potential customers from the iFresh Exhibition." "We found Egyptian citrus is in huge demand in the Chinese market," Adb continued, "Currently, it takes around 25 days of shipment from Egypt to China and the citrus needs special treatment before export. In order to meet the high Chinese quality requirements, we already have special refrigerators especially for shipping of Egyptian citrus to China."
Gouda has a packing station with two production lines and a daily capacity of 500 tons, as well as cold stores for 1000 pallets of produce. Seven tons of citrus can be packed per day. The five major varieties of Gouda citrus are Navel, Valencia, Baladi, Sukkari, and Shamouti. Valencia, which is produced from February to May and is popular for its juice, accounts for 70% of Gouda's total citrus export volume. The Gouda orchard yields 30,000 to 35,000 tons of citrus annually, most of which are exported to Russia and Europe.
Image source: Gouda
Featured Produce
Produce Marketplace
Elangeni Food Group

·

South Africa

Universal Capital Gr

·

Ecuador

AGRI GATEX LIMITED

·

Africa
Joshua Lim

·

Malaysia

City fresh fruit co.

·

Thailand

Chun lin orchard-Sel

·

Taiwan nan
China Market Access List